There are foods you know you can love even if you've never tasted them. On which when you finally manage to get your hands (and your teeth) you have only a delicious confirmation of the affinity that you already suspected and add an indelible memory to your sensory memory. So it went between me and the peanut butter.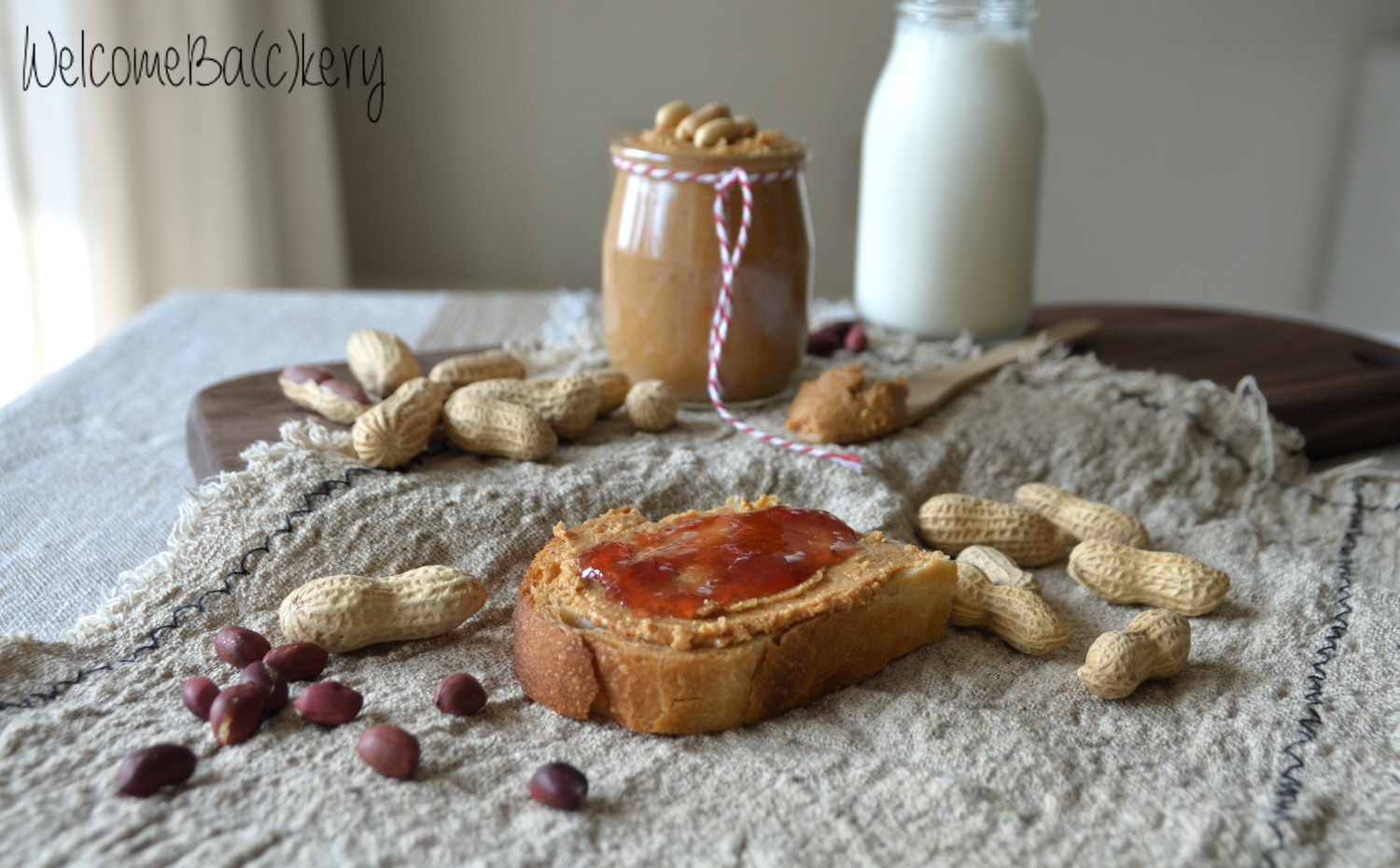 Long-awaited since childhood but never seen more closely that on the shelf of the supermarket, as cataloged as "junk food", I had to wait for a trip to England to finally spread it on a hot toast, veil jam and taste it. And then eat it directly with a spoon from the jar. And try the difference between the smooth and the crunchy. And then, of course, never leave it again. In fact, I even do it at home whenever I felt like it, in the way that inspired my palate at that moment.
In fact, preparing the peaut butter at home is the simplest thing you can imagine. Peanuts, a blender and a few minutes of patience. I like to choose the quality of the seeds, if they are toasted or not, prepare little by little to keep it fresh and with a fragrant smell, add salt, sugar, honey, a little crushed peanuts according to the desire. Or maybe put it in a nice jar and offer it as a homemade gourmet gift.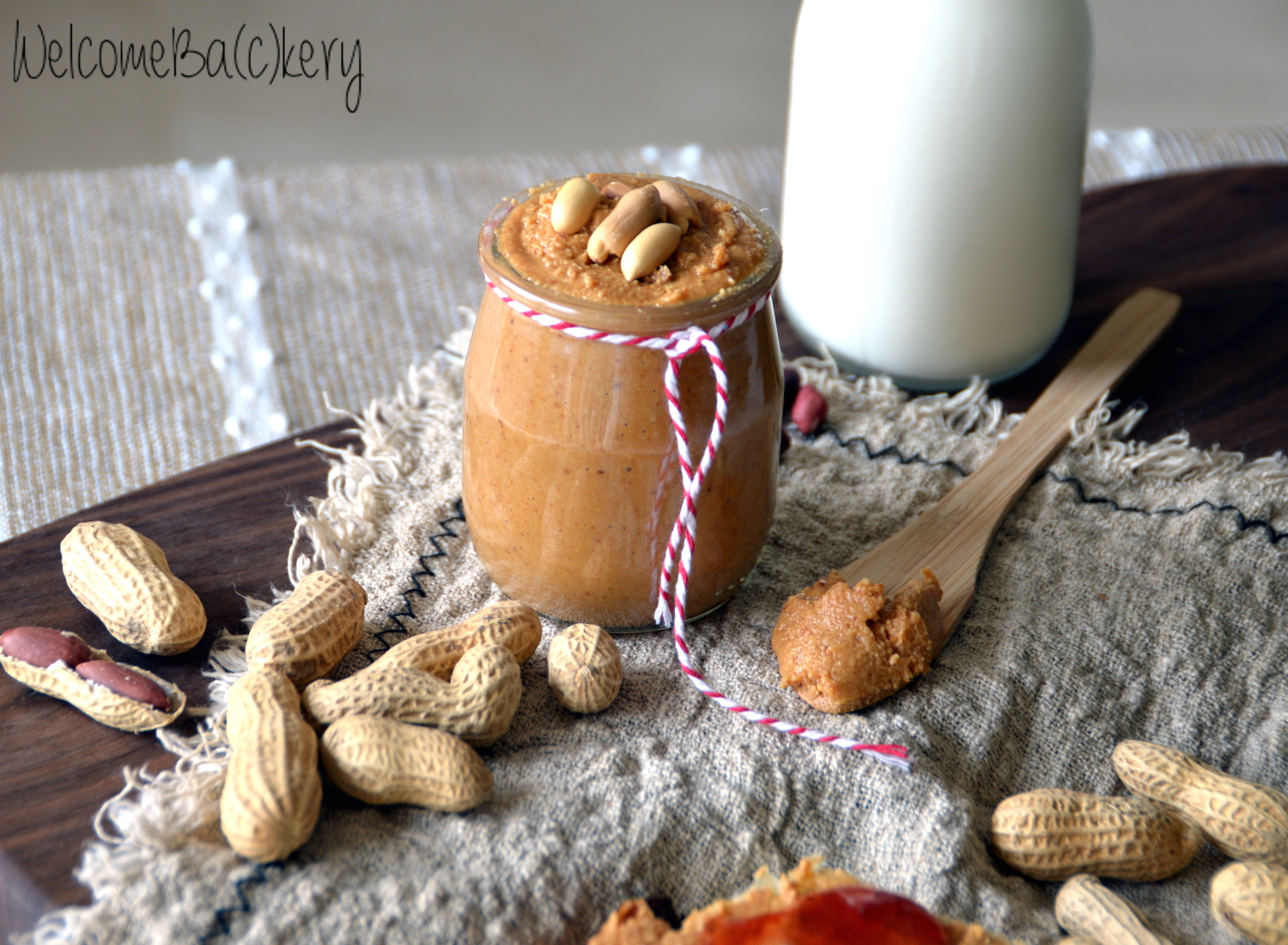 Below I have brought back the last I have prepared, but doses and personalizations depend exclusively on your taste. Depending on the quality of peanuts you use it may be more or less dense: if it is too much and it would be difficult to spread, you can add a little bit of peanut oil. Well closed and stored in the refrigerator it keeps for a couple of weeks, both for sweet and savory delicacies.
Peanut butter
Ingredients:
300 g toasted, usalted peanuts
1 teaspoon brown sugar or honey
1 pinch of salt
Collect the peanuts in the blender glass and operate it for a few minutes, until the peanuts are completely crumbled. Push the peanuts towards the blades, which should remain attached to the sides of the glass and start to blend again. After a few minutes you will pass from a kind of flour to a paste, since the seeds will begin to release their oil. Add salt and brown sugar now, if you use them, and continue to blend until your butter has the desired consistency. If it is too thick, add a tablespoon of peanut oil and incorporate it. Transfer the peanut butter to a jar and refrigerate for up to two weeks.