The biscuits always remain the dessert I prefer to bake. Their smell that fills the house is the one that more satisfy me. They're so relaxing to prepare – the butter under your fingers, the smooth dough, giving shape to each one. And it is also the dessert I prefer to eat: crunchy, small, tasty and comfortable. And these twists, the butter twists, are a perfect example of what was said above.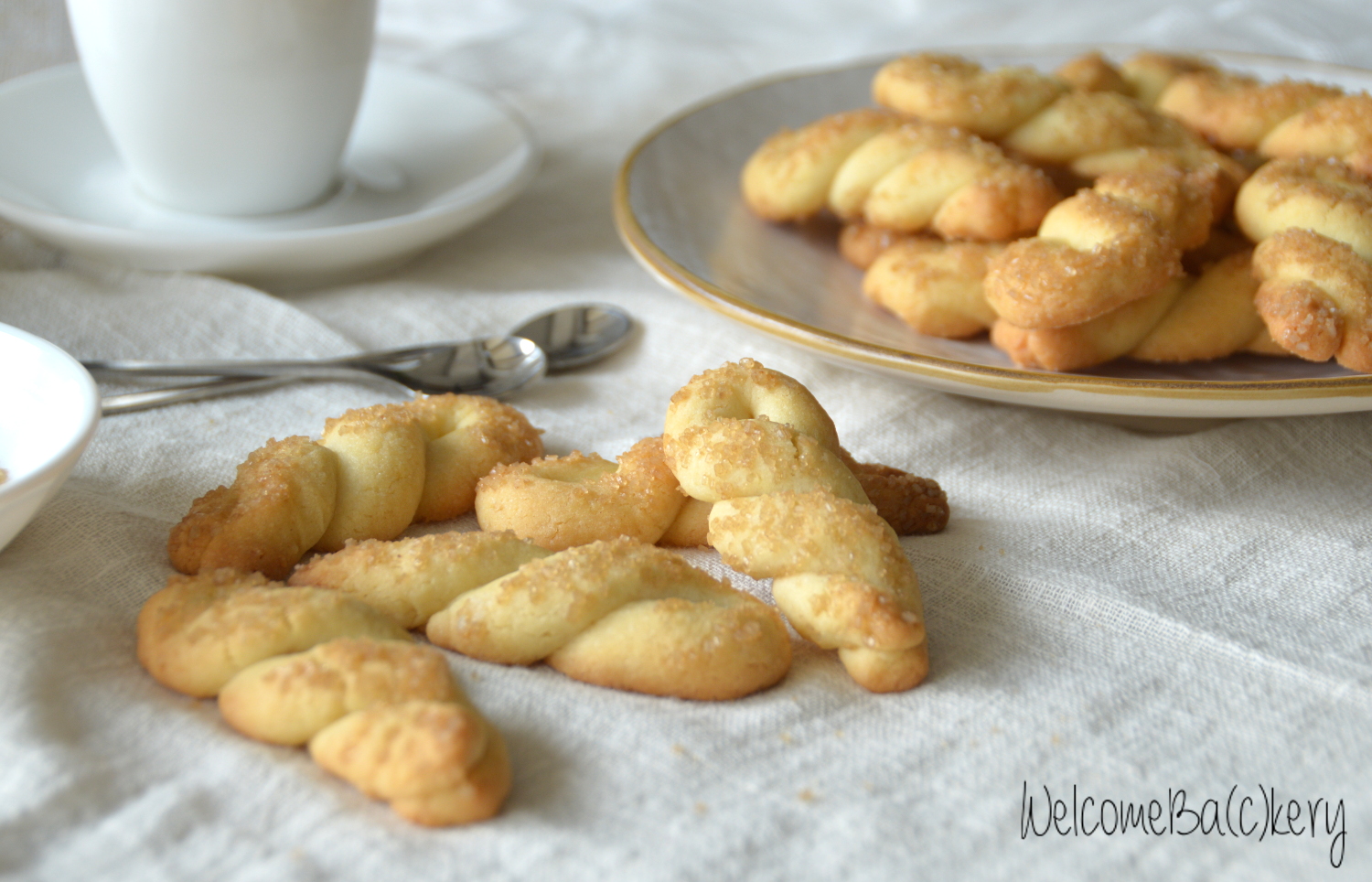 Simple, with the comforting taste of butter and vanilla, the fragrant consistency, they are also a great way to use that egg white that often stays in the fridge. On the surface I added sugar cane, the one with the big beautiful crystals, which you can feel under your teeth. But they are also fine with a sprinkling of icing sugar or without anything. They keep well for several days, I don't know how much exactly because they never last more than three.
Since there is not much time left for the biscuit season, you can already start writing this recipe. That with the Martha Stewart is never wrong.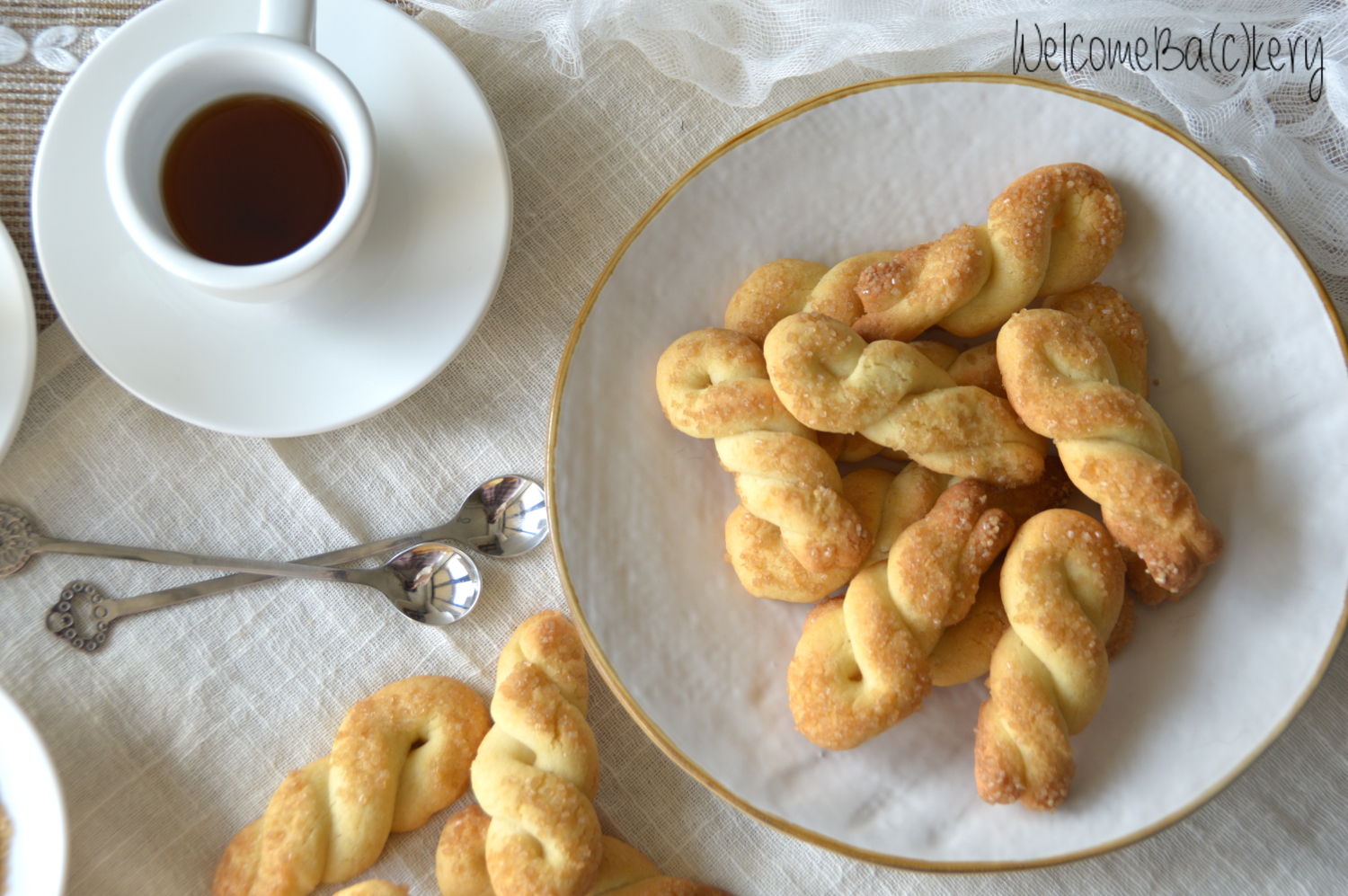 Butter twists
Recipe from here
Ingredients for about 35 pieces:
115 g butter, room temperature
100 g sugar
1 teaspoon vanilla extract
1 egg white
200 g all purpose flour
1 pinch of salt
sugar cane
Preheat the oven to 180 °.
Mix the softned butter with the sugar with the electric whisk until it is white and fluffy.
Add vanilla and egg white without whipping, reducing speed to a minimum.
Add the flour, salt and work slowly until everything is blended. Take the dough and knead it a little until it is smooth.
Take off small pieces and form sticks, about 12 cm long, about the size of a little finger, fold them in half and twist them on themselves. Place them in a small bowl containing the cane sugar, so that it adheres well to a face and place them on a baking sheet lined with baking paper with the sugar facing upwards. If necessary, let them rest a little in the fridge, to keep it well shaped during baking.
Bake for 15/18 minutes until the edges are golden.
Keet in a tin container for about a week.