It has been more than a month since the last recipe: between blocks of the network, guests, returning to Italy for the holidays and a little trip for New Year I have not even approached the PC. Neither the kitchen. But I'm back in Shanghai, immersed in the festive air for the Chinese New Year and with a mad desire to knead!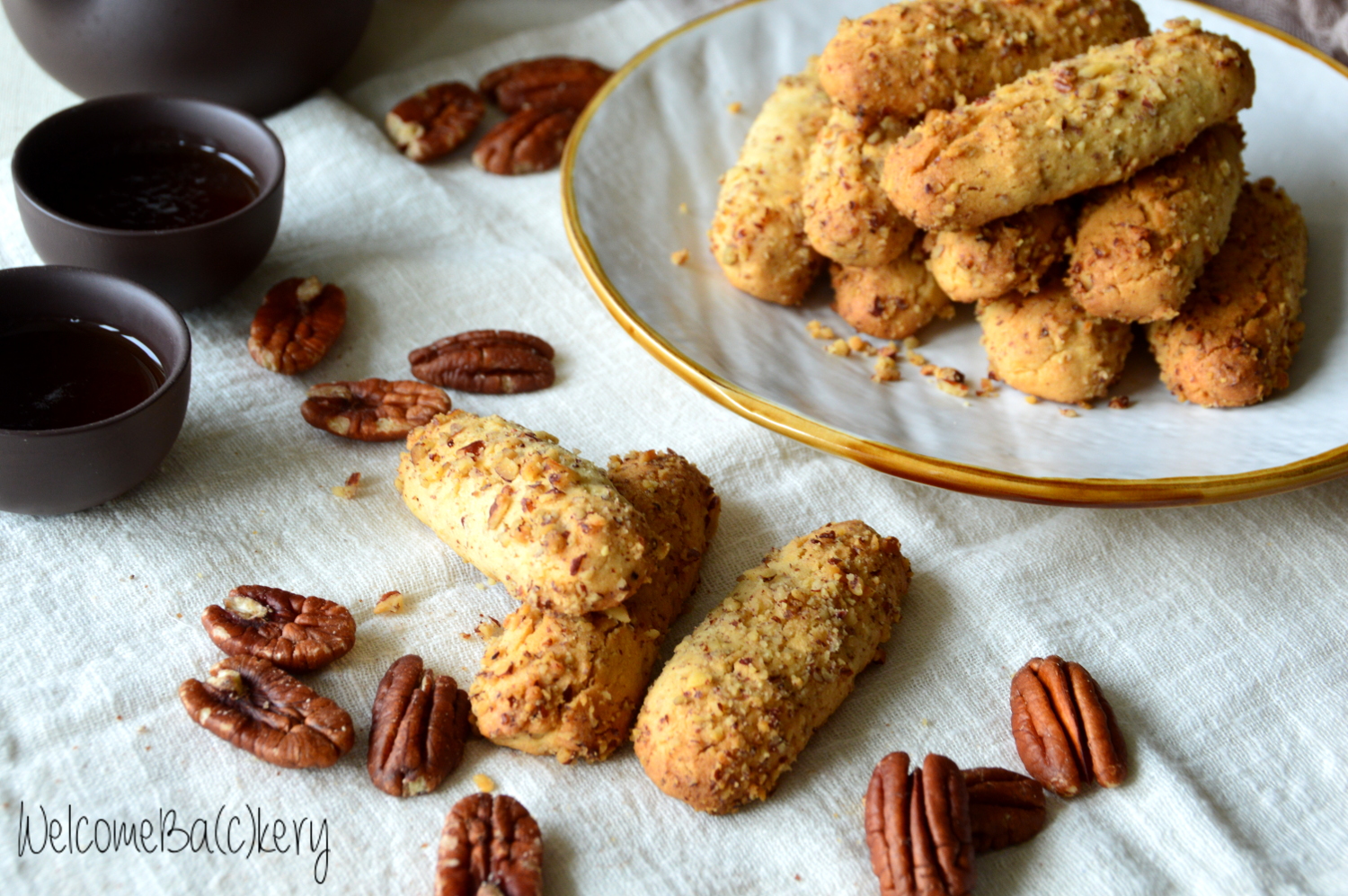 And to start again after the break I arrive with a box of biscuits. Crumbly, buttery and fragrant, with an irresistible sandy texture. Not to mention the taste of toasted pecans … Cookies that once tasted are remembered for a long time. Dipped in cold milk, or in a cup of coffee, next to a nice hot tea … they are always perfect. On the other hand guarantee Martha Stewart!
Simple to prepare, with pecans they are fantastic, but I have also tried them with walnuts. Do not make them too wide while shaping the sticks: in cooking they spread a little, more or less like a little finger they will be fine. And if you want to make them even prettier sprinkle them with powdered sugar before serving and have a good break!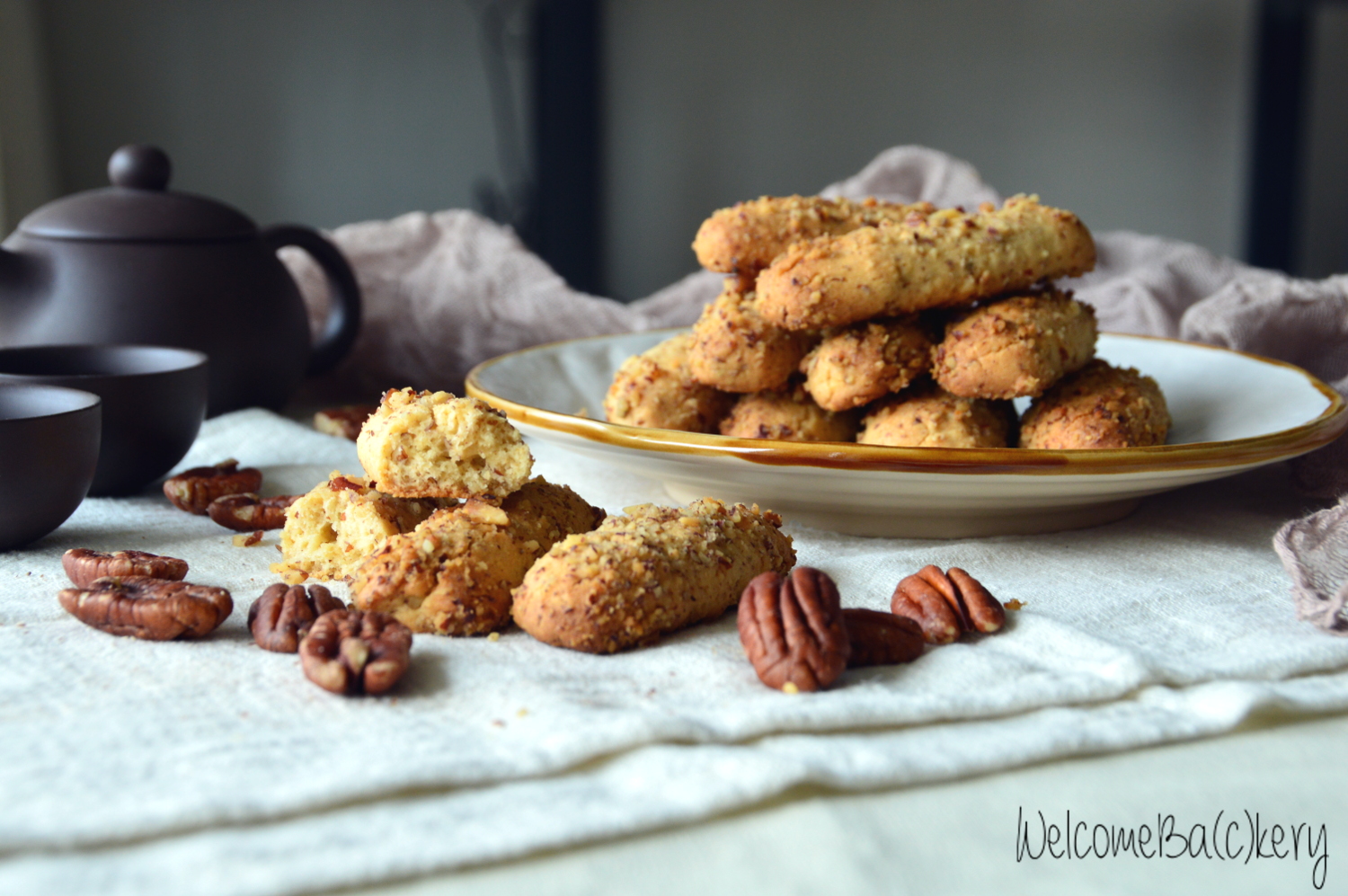 Pecan logs
From the book "Cookies", di M. Stewart
Ingredients for about 50 pieces:
150 g toasted pecan
350 g all purpose flour
230 g butter, room temperature
1 teaspoon salt
1/2 teaspoon baking powder
150 g powdered sugar
1 egg, large
2 teaspoons vanilla extract
Chop finely the pecans, without reducing them to a paste, and set aside. In a bowl sift the flour, baking powder and add the salt. With the electric whisk, beat the butter with the sugar, until the mixture becomes light and frothy. Add the egg, the vanilla and beat again. Now add the flour, a little at a time and half of the chopped pecans. Knead until the mixture is uniform, wrap it in plastic wrap and let it rest in the fridge for at least 30 minutes. Take little pieces from the dough, rolls about 5 cm long logs and pass them in the remaining chopped walnuts. Place them well-spaced on a baking tray lined with parchment paper. Bake in hot oven at 180 ° C for about 15 minutes, until lightly golden. Leave to cool on a wire rack and store for 3-4 days in an airtight box.