Back home from a brief visit to India I found a rather fresh Shanghai, with lots of rain and wind. And what is better than turning on the oven to comfort yourself? Among other things, despite the fact that I love spicy foods, the idea of sinking my teeth into something sweet and known was quite loose. So here's a ring-shaped cake!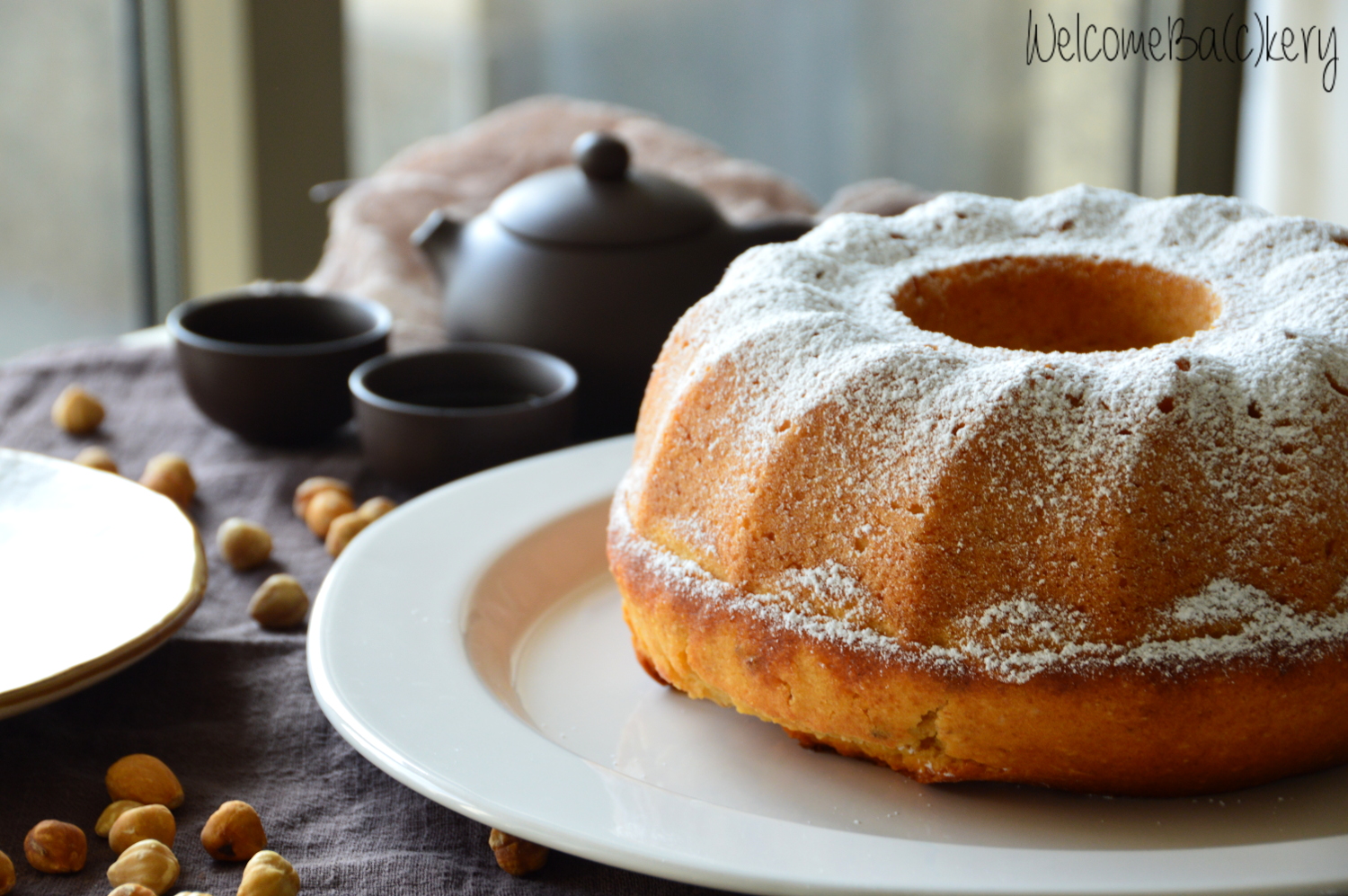 Bowl, whisk and a little patience while it's baking, nothing else is needed, it's very simple. This ricotta cake is rich in hazelnuts, the texture is fine, soft and moist. Perfect for a nice breakfast or a winter tea time. And I assure you that a nice melted dark chocolate flow will throw you directly into heaven!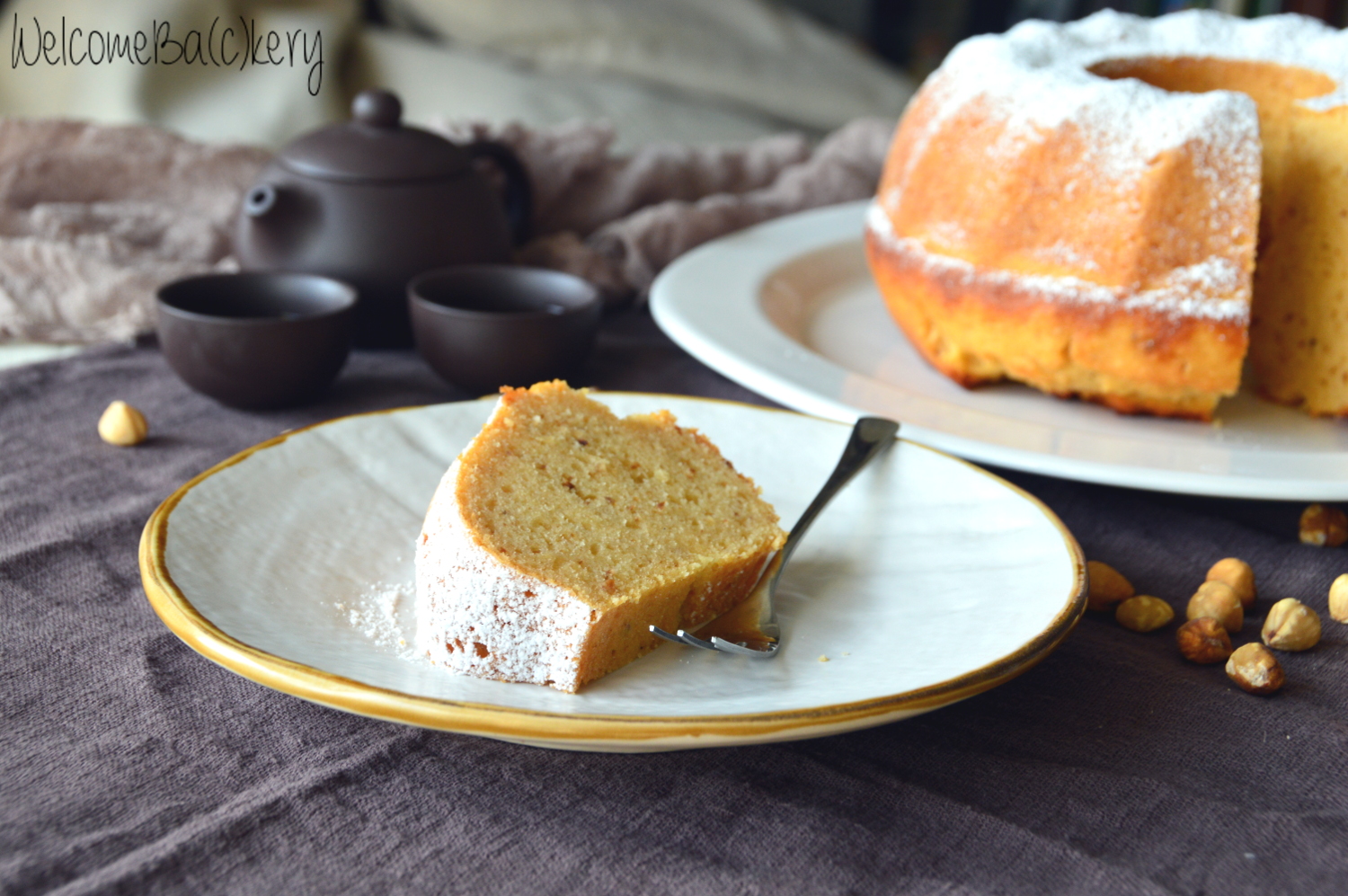 Ricotta cheese and hazelnuts cake
Ingredients for a bundt cake of 24-26 cm diameter:
80 g ricotta cheese
250 g all purpose flour
80 g hazelnuts flour
4 eggs
130 g sugar
10 g baking soda
1/2 teaspoon vanilla extract
150 ml seeds oil
1/2 glass of milk
a pinch of salt
In a bowl, mix the ricotta with the sugar until it becomes creamy, using a hand whisk. Add the eggs, the milk and mix well. Add the oil and finally the sifted flour, hazelnut flour, baking powder, vanilla and salt.
Mix and pour everything into the buttered and floured mold. Cook at 180 ° for about 35 minutes. Cool on a wire rack and decorate with icing sugar as desired.