I love jams and marmalades.
I eat them every morning on bread, with my cup (ok, two) of tea.
Except when there's a cake.
Or I decide to combine the two things and bake a cake like this, a soft cake variegated with jam.
Lots of jam, of cherries, beautiful red that stands out in the dough.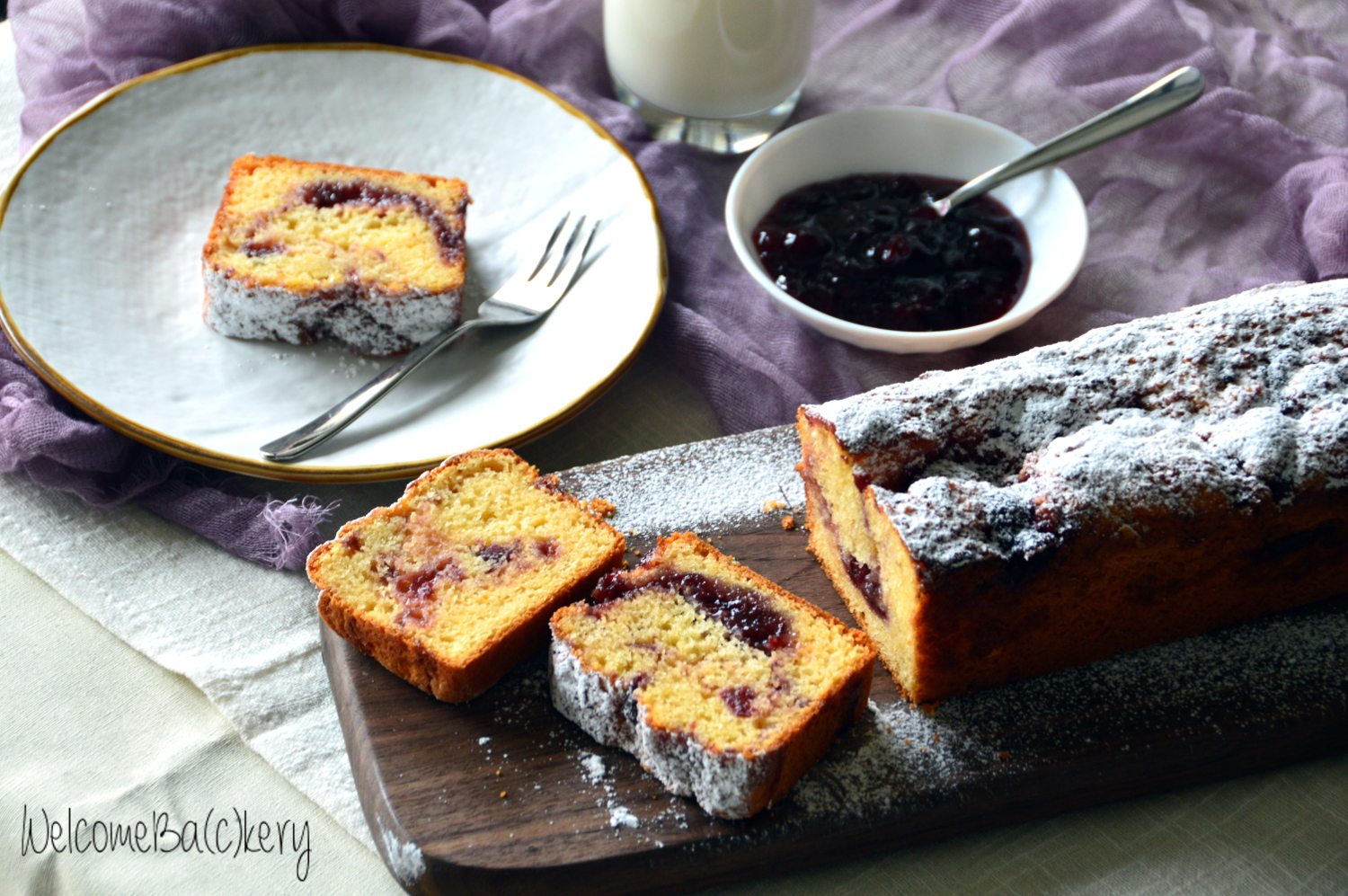 But of course you can choose your favorite jam, it will still be delicious.
And then it is very simple, a cake that taste like home and calm breakfasts, to savor a bite at a time to gently shake off sleep. Or it is a perfect snack, with a glass of cold milk. And like all the variegated cake every time is different, every time you cut a slice you discover a new design. An excuse to do it and do it again, no?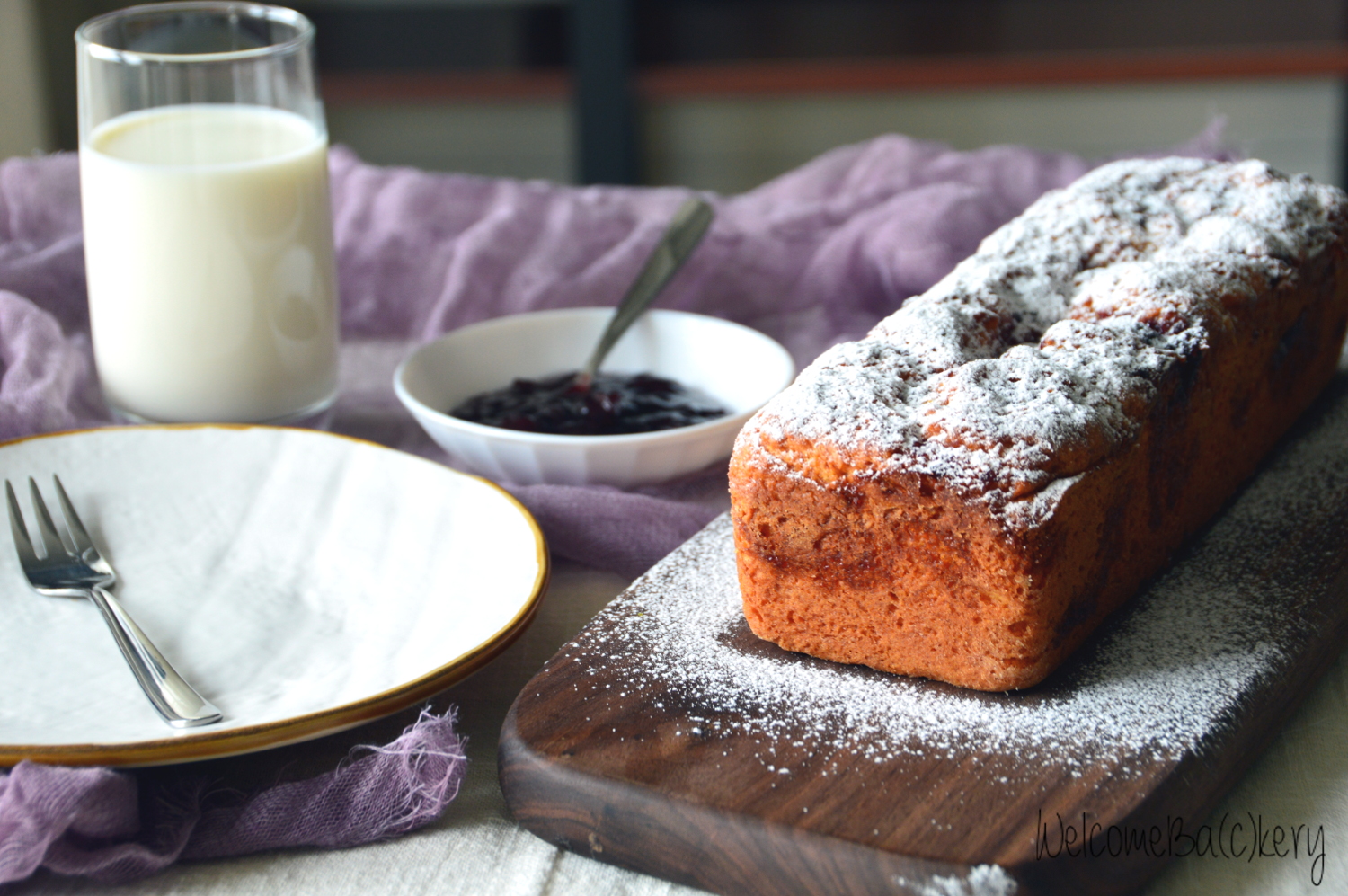 Jam variegated cake
Original recipe: On the clouds
Ingredients for a 30×11 cm pan:
2

eggs

150

g

greek yogurt


230

g

all purpose flour


150

g

sugar

60

ml

sunflowers seeds oil


16

g

baking powder


300

g

cherries or strawberries jam


a pinch of salt

vanilla extract
In a bowl put the eggs, oil, yogurt, sugar, a pinch of salt and work everything with a hand whisk until the mixture is smooth. Combine the sifted flour and baking powder and work again until the dough is smooth.

Then butter and flour the cake pan and pour half the dough. Add half the jam along the entire surface and create the variegation with the help of a knife tip. Pour the remaining mixture, the jam and also variegate the surface.
Bake at 180 ° C for 40-45 minutes. Remove from the oven and leave to cool before turning out of the mold and let it cool down on a wire rack. Decorate to taste with icing sugar and keep tightly closed in an airtight container.