Like every year, in fall, my oven has an appointment: the one with pumpkin cakes. Yes, in the plural because there are the great old classics and the new entries. This pumpkin and raisin cake is actually a classic for me, even though I had never photographed it, one of my favorites, which I do without thinking.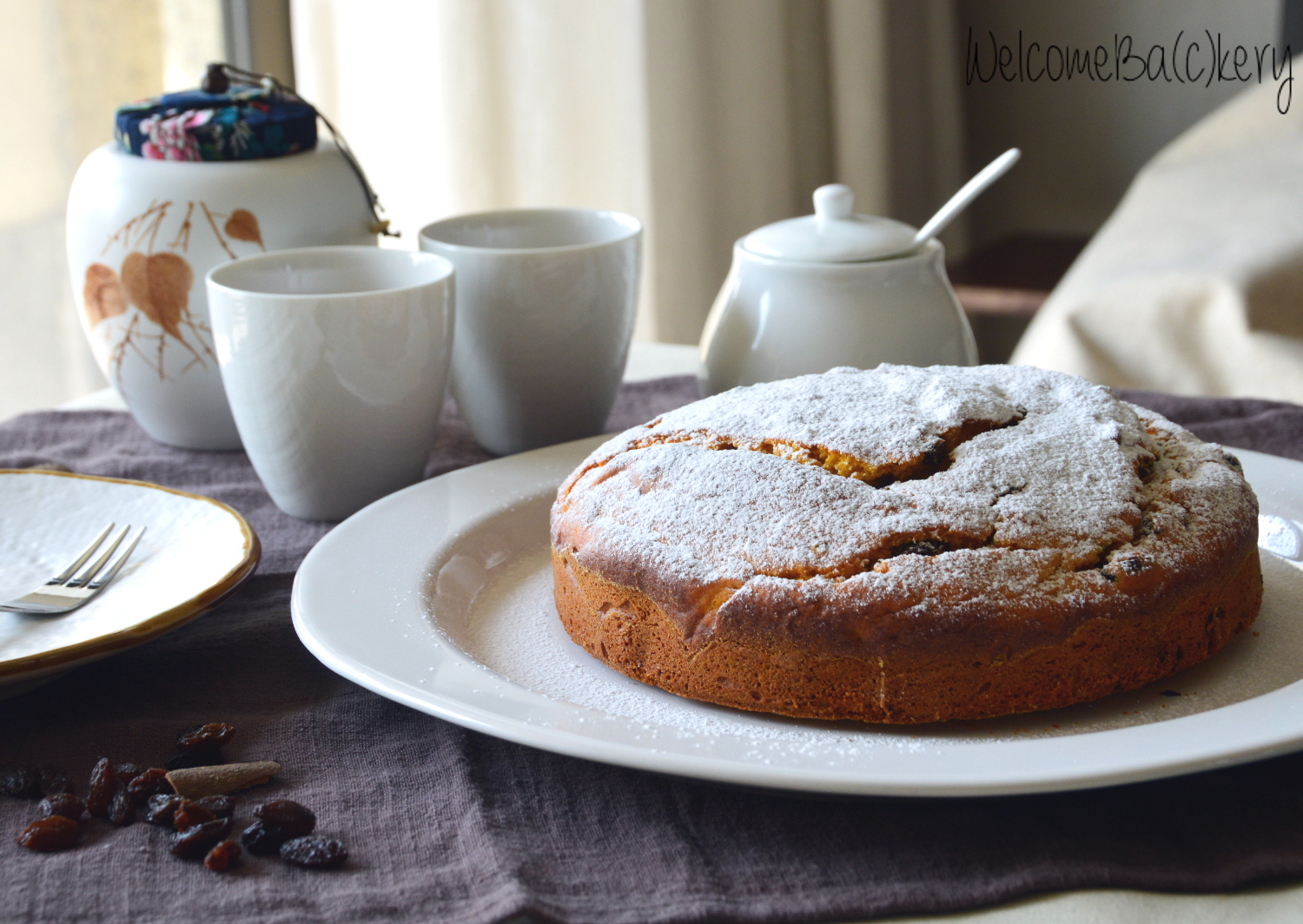 Moist, soft, easy and colorful, wonderful to start the day with or to slip into the bag for lunch. And it is not rare that raisins make a nice bath in hot rum before ending up in the dough … You can also play with spices, adding nutmeg or ginger according to your tastes.
In short, it is one of those cakes with a rustic and adaptable character, which always tasted so much of home …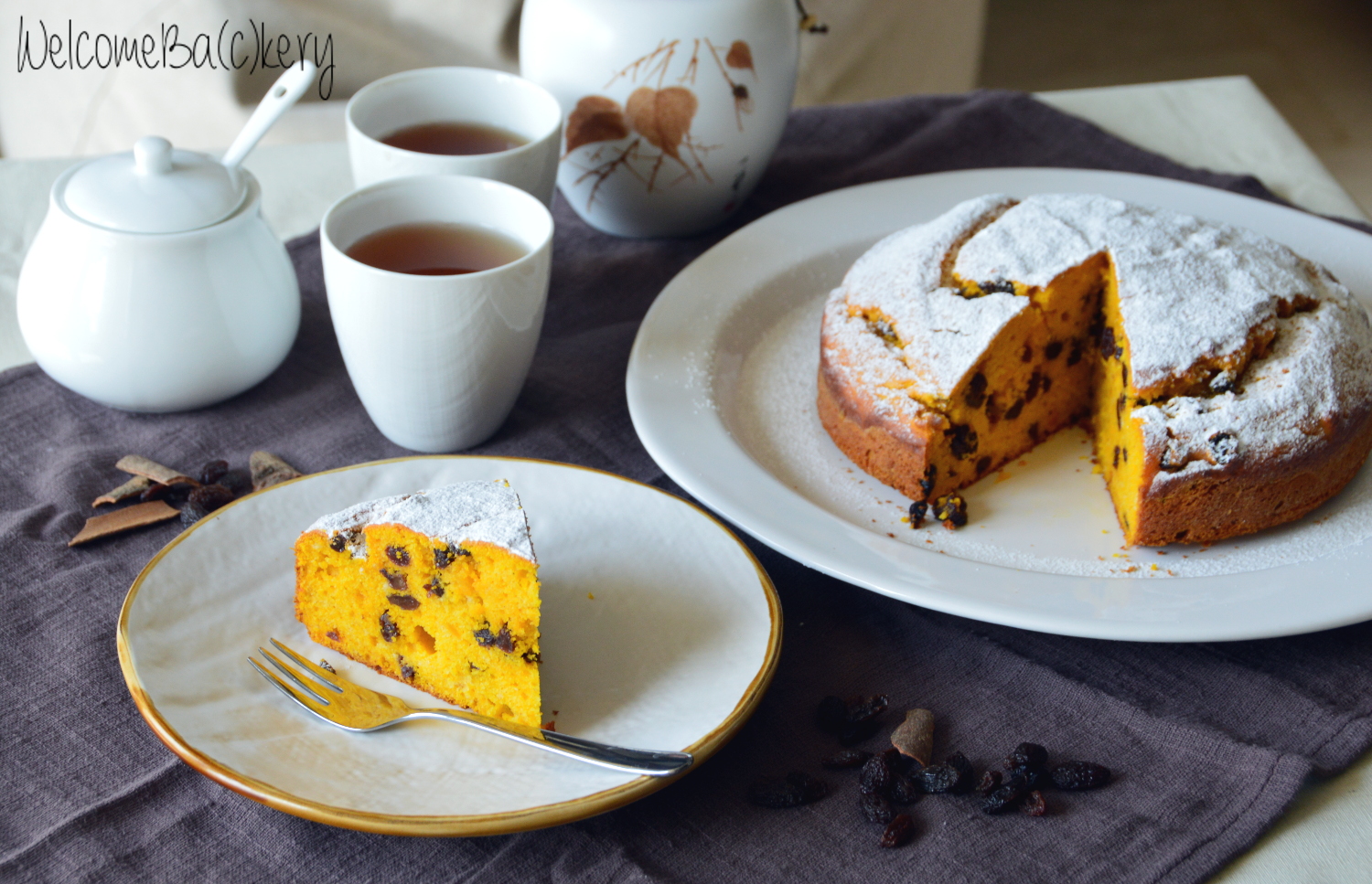 Pumpkin and raisin cake
Ingredients for a 24 cm diameter pan:
300 g boiled pumpkin
2 eggs
220 g all purpose flour
100 g sugar
100 ml sunflowers seeds oil
10 g baking powder
1/2 teaspoon ground cinnamon
130 g raisins
Put the raisins soaked in hot water for about twenty minutes. Smash the pumpkin and set aside for a moment. In a bowl, whisk the eggs with the sugar by hand. Add the oil always stirring. Then gradually add the sifted flour with baking powder and cinnamon. Now add the pumpkin puree and mix. Finally add the well dried raisins. Pour the mixture into the baking paper lined mold and bake in a hot oven at 180 ° C for about 40 minutes. Allow to cool on a wire rack and decorate to taste with icing sugar.