While I was looking at a piece of left-over pastry, wondering in what to transform it, they jumped out: delicious chocolate dumplings!
They're a simple but irresistible idea to reuse the shortcrust dough that has certainly remained in the freezer from the december biscuits.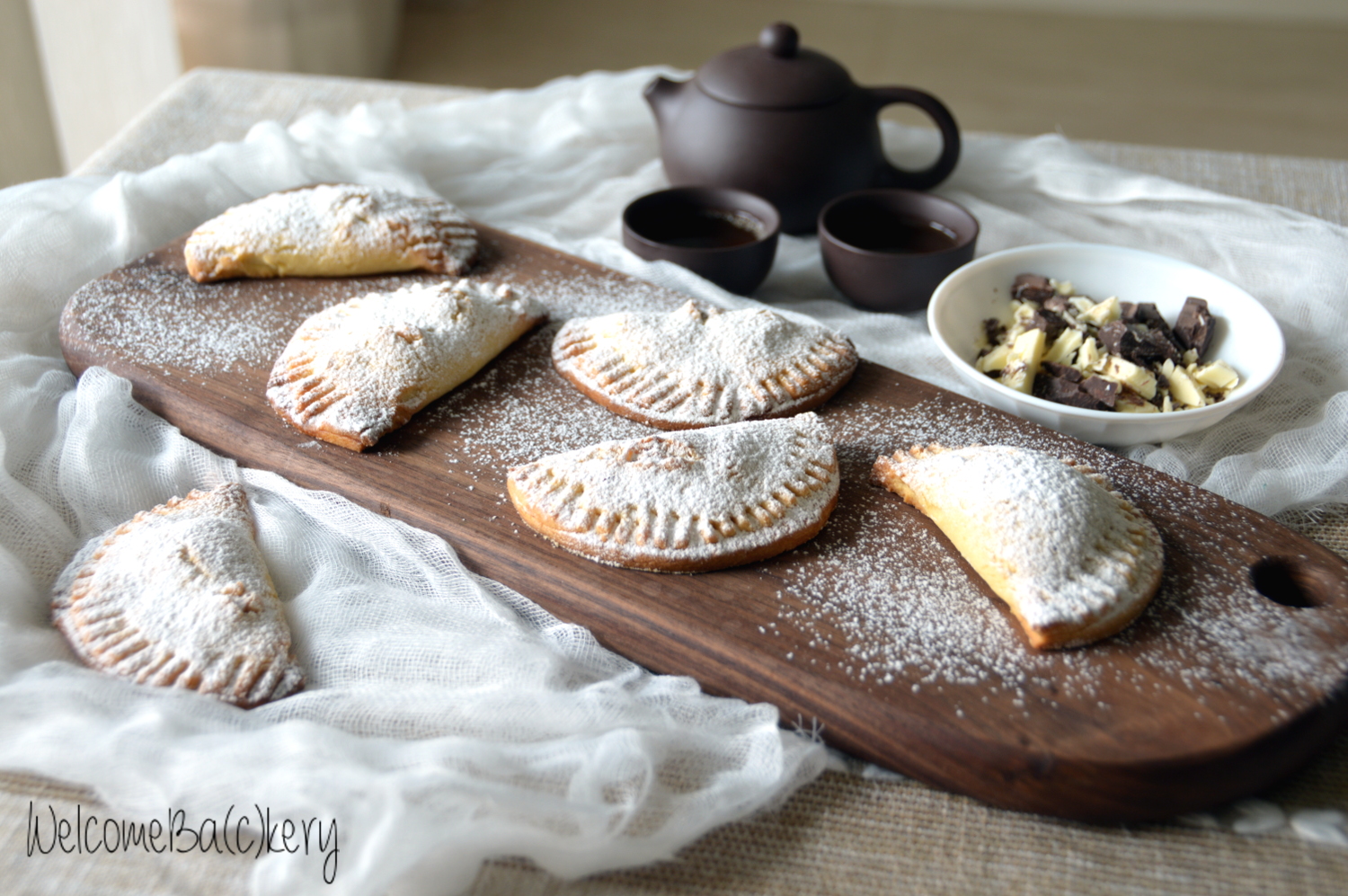 A fragrant and crumbly shell that contains a piece of delicious chocolate … I stuffed them – just to make sure that the recycling was complete – with the last squares of white and dark chocolate, lefted by two beautiful ganache. I made them big, beautifully satisfying and of course the filling depends only on your taste. I do not tell you the wonder of bite them with the soft and velvety chocolate!
Being a recipe for recycling there are no precise doses or portions, it depends on how much raw material you have available and on the size of ypur dumplings. The only advice I can give you is to fill them as much as possible without breaking the shell. But if you want to prepare the pastry especially for them, it will be worth it!
Since the Epiphany still gives us some excuse to bake desserts with impunity, take advantage of it and maybe put a nice chocolate dumpling in the sock…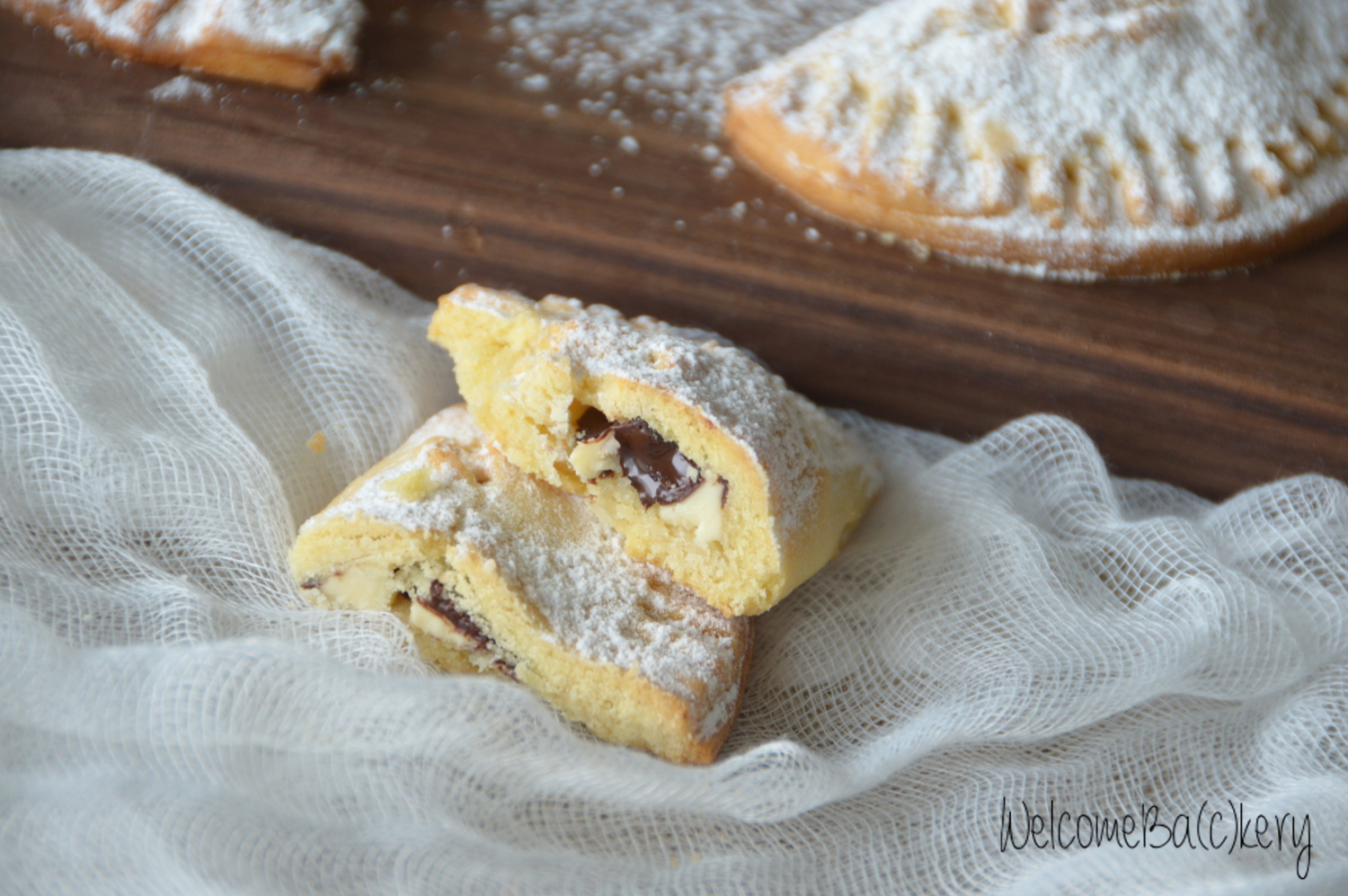 Chocolate dumplings
Ingredients:
shortcrust pastry
chocolate (dark, milk, white…)
a little bit of milk
powdered sugar
Chop the chocolate coarsley.
Roll out the shortcrust pastry on a lightly floured table, about 4mm thick.
With a round cookie cutter (my was 8 cm) cut many disks.
In the middle of each one, put a few pieces of chocolate, lightly brush the edges with milk and close the dumplings in half.
With a fork, seal the edges well.
Transfer to a baking tray lined with baking paper and bake at 180 ° C for about 15-18 minutes (depending on the size of your dumplings).
Let them cool down, sprinkle with icing sugar and serve.