December is the month of biscuits: I can make them againg and again without restraint.
And these are always present.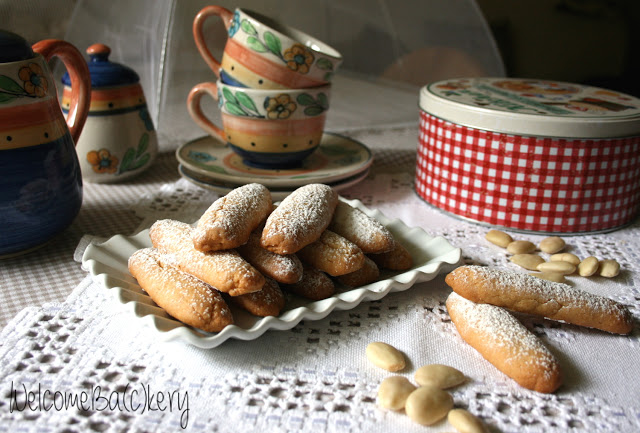 Fragrant, friable and with a light texture, they have a good flvor of butter and almond, always appreciated.
Well closed in a tin box the keep for a couple of weeks.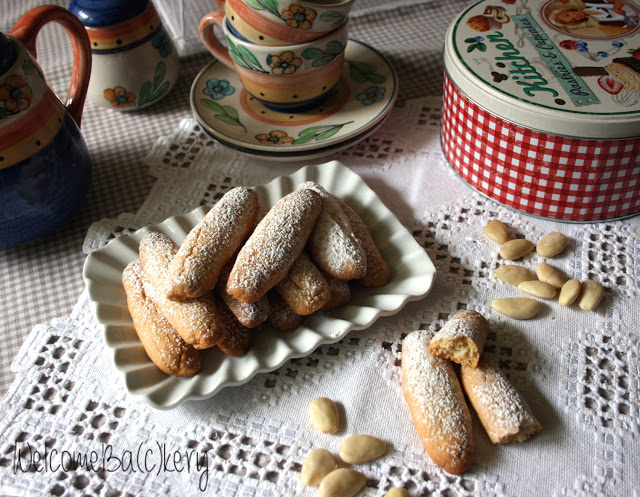 Almonds biscuits
Ingredients:
350 g flour
150 g almonds flour
1 egg white
125 g powdered sugar
250 g cold butter
vanillin
a pinch of salt
8 g baking powder
Sift the flour in a bowl then add the salt, the baking, the sugar, the vanillin, the almonds flour and the egg white. Whit a fork mix a little, incorporating a little of the flour. Add now the butter cut in pieces and knead just until the dough is smooth and uniform. Wrap it into the plastic wrap and set in the fridge for and hour. Then form many cylinder, big as a finger, as place them on the baking tray lined with parchment. Bake at 180°C for about 8-10 minutes, let cool down on a wire rack, then sprinkle with powdered sugar. Keep in a tin box.