These sweet sesame crisps are just as they seem: crunchy, tasty and with a strong sesame flavor. In short, delicious!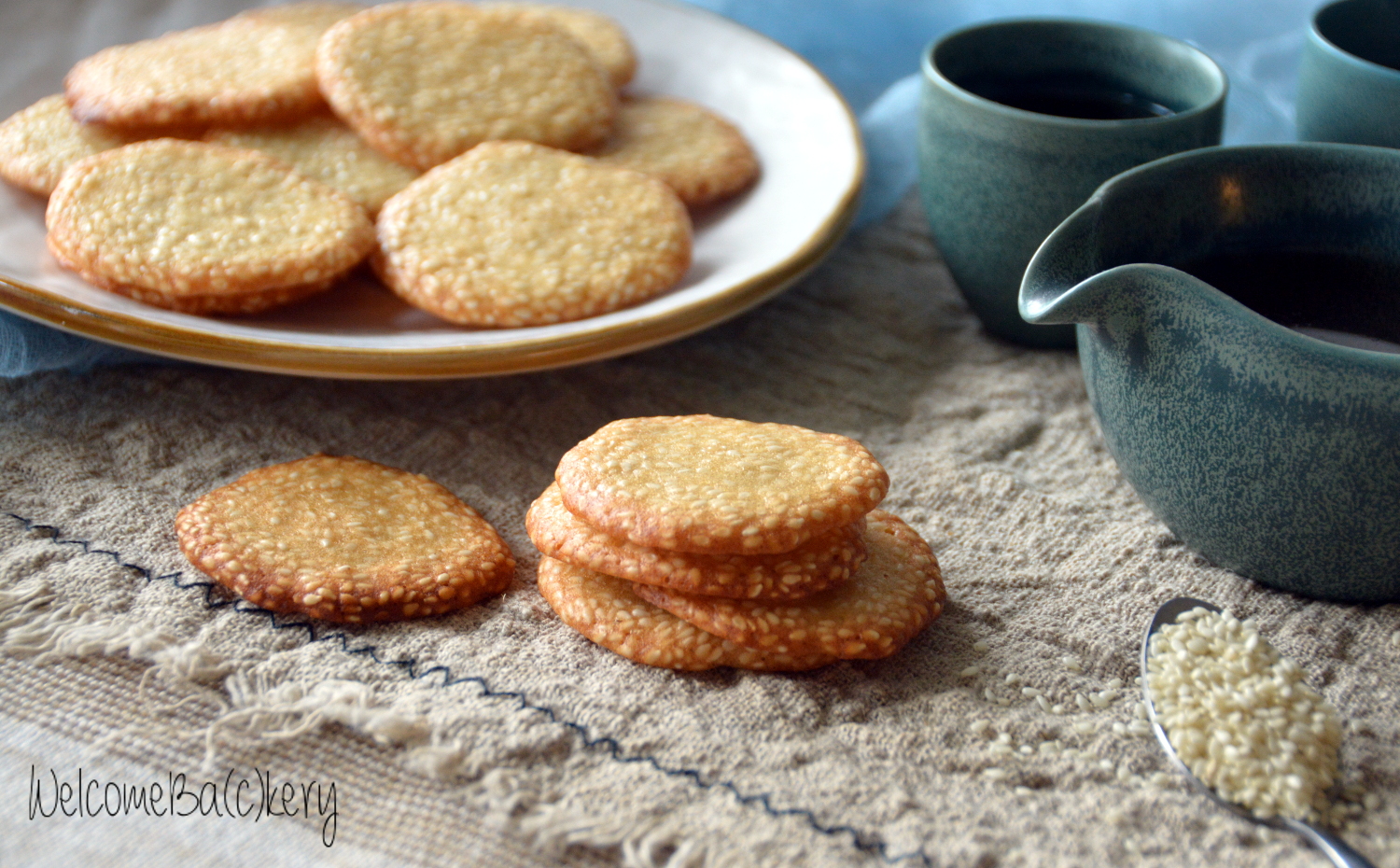 They are biscuits that here in Shanghai I often find, in delicatessen and foodstuffs, beautiful stacked in their transparent bags. They are also one of the first things I have tasted here in China and, sensing the few ingredients that compose them, I immediately thought that I would be able to make them at home. And above all to redo them in Italy for friends and relatives during the returns.
The Chinese eat a few sweets, even among their traditional recipes there are not many. And those that are there are never too sweet, just like these crisps (I do not know how else to call them, eheh).
Only five ingredients, only egg whites and no butter or yeast. The preparation is very simple, just mix all the ingredients and let the batter rest a little. And do not be scared of the consistency: it seems too liquid, but when you form the crisps on the pan they hold the shape. Do not give in to the temptation to add flour then. The only slightly delicate step is baking: they must be well browned, otherwise they will remain gummy, but beware that between "well cooked" and "charred" there is a moment, do not lose sight of the oven. They fear humidity, a bit like the meringues: just cooled down close them well in a box, otherwise they will absorb humidity from the air (have you ever made meringues when it rains?) and will lose crunchiness. But at my home a baking tray was over before they even manage to cool down … Here is the recipe: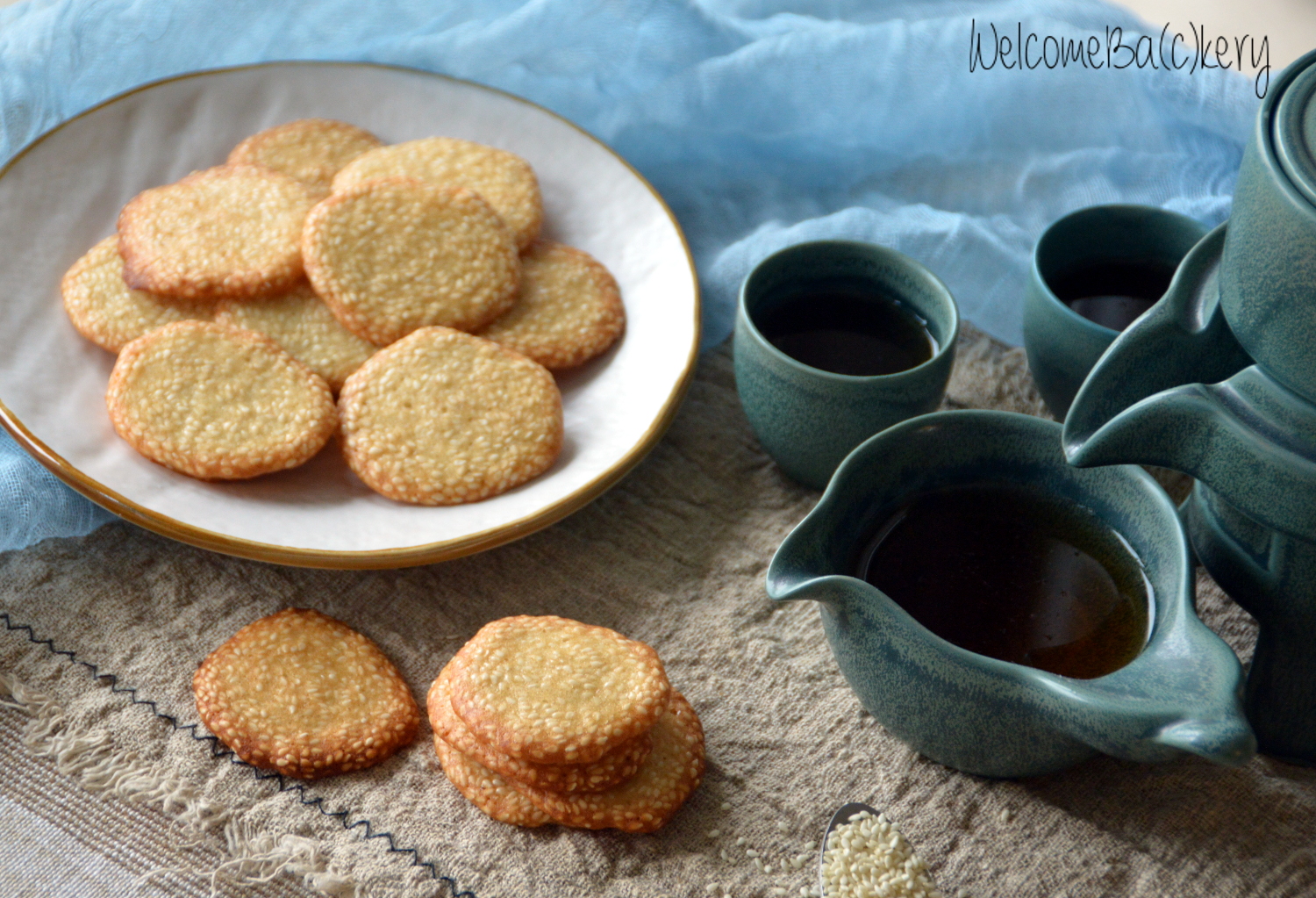 Sweet sesame crisps
Ingredients for about 30 pieces:
5 egg whites (about 180g)
60 g powdered sugar
100 g sunflower seeds oil
45 g all purpose flour
200 g raw sesame seeds
Whisk the egg whites with a hand whisk until they start making bubbles. They do not need to be whipped, we just need to break the filaments. Add the powdered sugar and mix well to dissolve it. Now add the oil and the flour and mix well paying attention not to leave lumps. Finally mix the sesame seeds. Let the dough rest at room temperature for about twenty minutes.
Heat the oven to 180 ° C and line the pan with parchment paper. Put the dough of the biscuits in a pastry bag without a spout, cut away a corner and form many circles on the baking pan with a diameter of 4-5 cm, leaving them a little spaced. Cook for about 15-18 minutes, until golden. Allow to cool and serve. Keep tightly closed in a tin box.