I'm doing better than I thought here in my Shanghai kitchen. Before leaving I had no idea what tools I would find, ingredients, if I wanted and could mess up. But after some initial defaillance I am more or less organized. And when I'm not at home because of travel, returning home or for bureaucratic reasons, I always think about what I will knead next time. Like this cocoa and almond cake, brood for at least two weeks before I could pick up the whip and be able to churn it out with all its scent!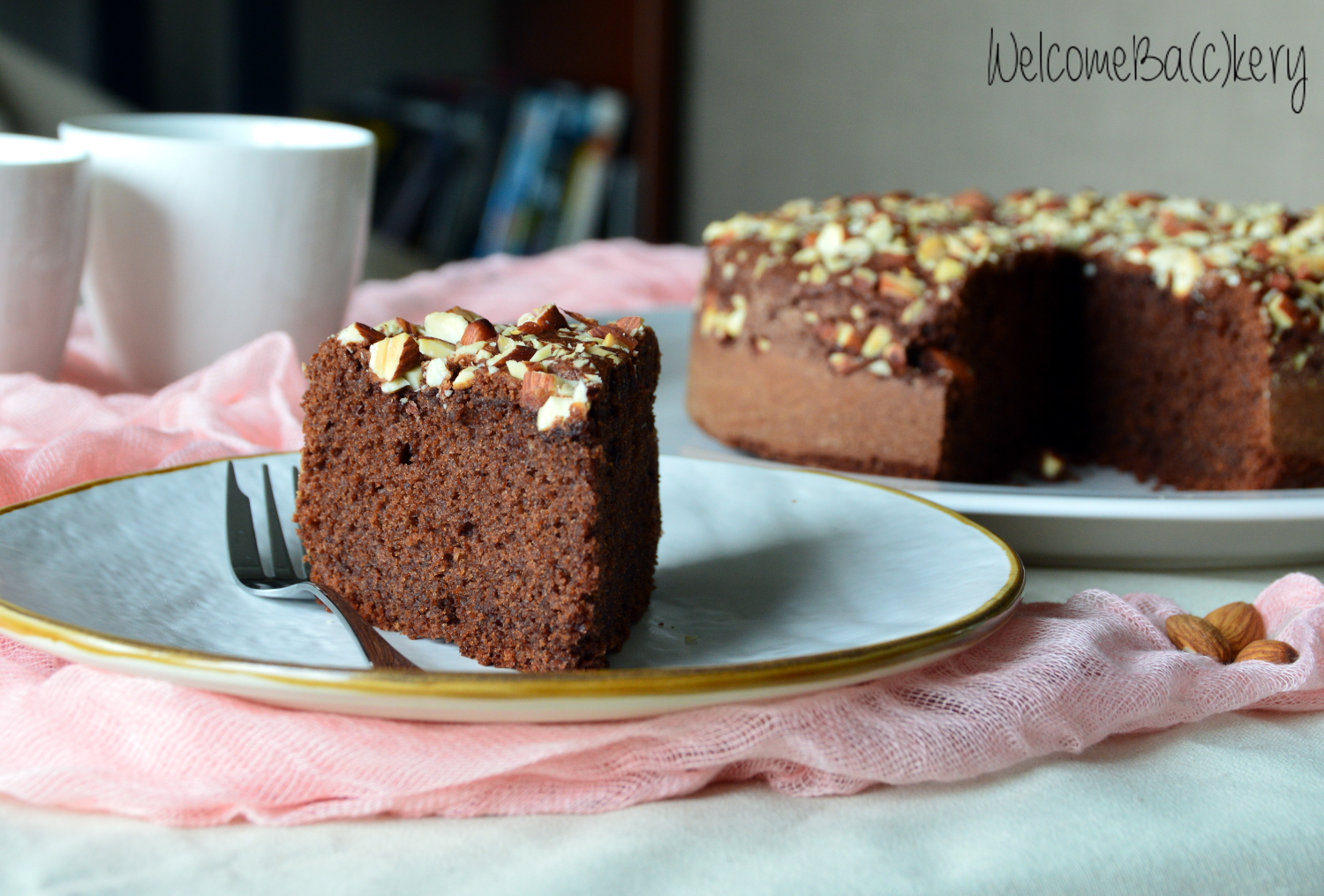 It is that kind of cake that I like, soft and simple, with which I love to start the day. The preparation is without difficulty and if you prefer you can replace with hazelnuts the almonds, or make a mix of dried fruit to adapt it to your mood.
I love the contrast between the moist and soft dough and the crunchy almond grains on the surface, and you?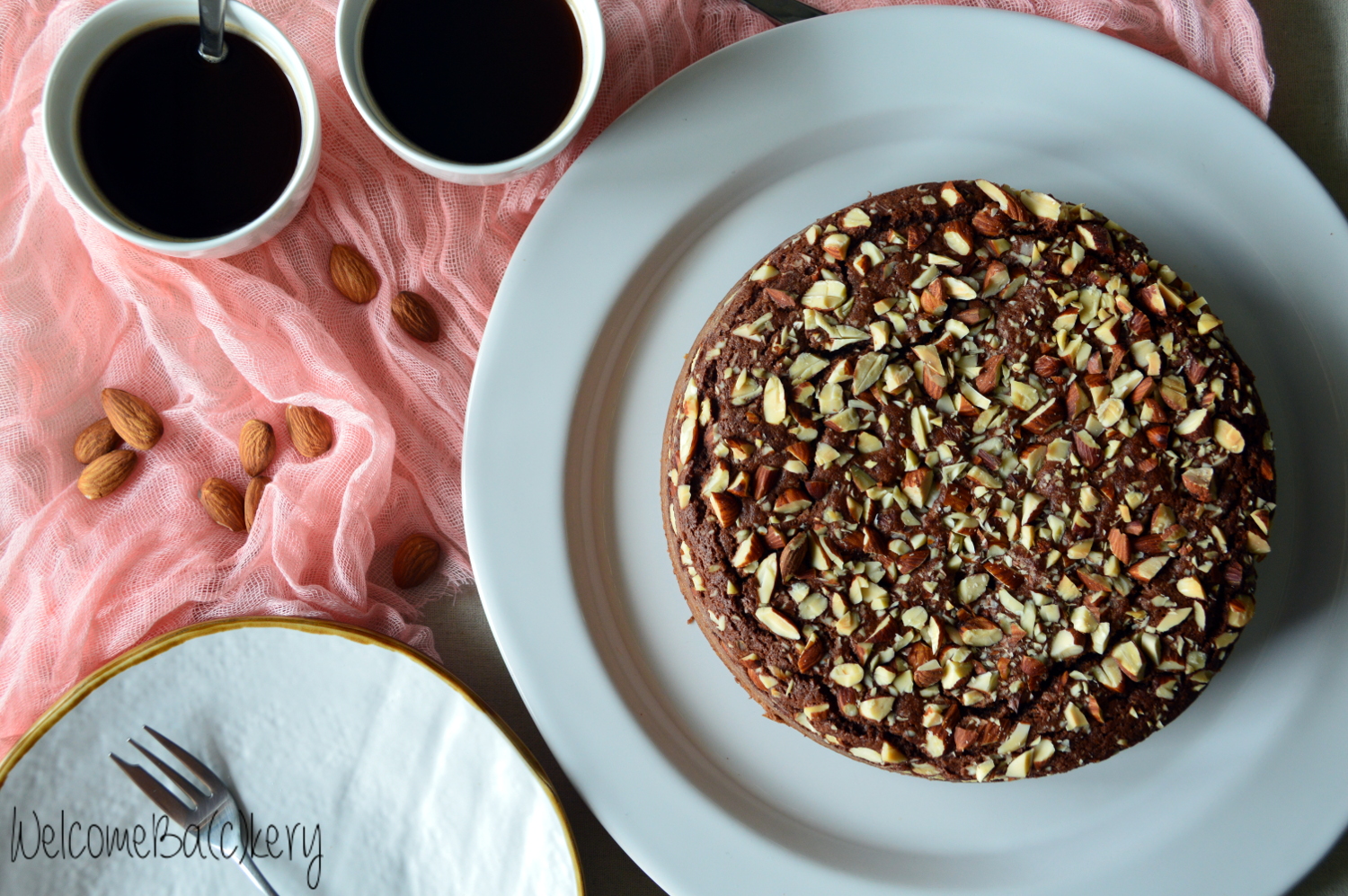 Cocoa and almonds cake
Ingredients for a 22cm diameter pan:
3 eggs
170 g sugar
180 ml sunflowers seeds oil
half glass of milk
50 g almonds flour
120 g all purpose flour
30 g unsweetened powdered cocoa
10 g baking powder
50 g almonds
vanilla extract
a pinch of salt
Coarsely chop the almonds and set aside for a moment. In a bowl, beat the eggs together with the sugar with the help of the electric whisk. Decrease speed and add oil and milk. Sift the flour with the cocoa and baking powder and add to the mixture. Finally add the almond flour, the pinch of salt and the vanillin. Mix well and pour into the mold covered with baking paper. Spread the chopped almonds over the entire surface and bake in a preheated oven at 180 ° C. Cook for about 40-45 minutes (toothpick test) and allow to cool on a wire rack before serving. Store in an airtight container for 3-4 days.