Let's start the Chinese recipes section with a simple but necessary seasoning: the soy sauce, omnipresent in numerous variants in every pantry here in China.
This version I present you today is flavoured with spices, of which this cuisine make a large use, and sweetened with brown sugar. The result is a really scented seasoning, well balanced among savoury and sweet that will enrich in an unexpected way your dishes.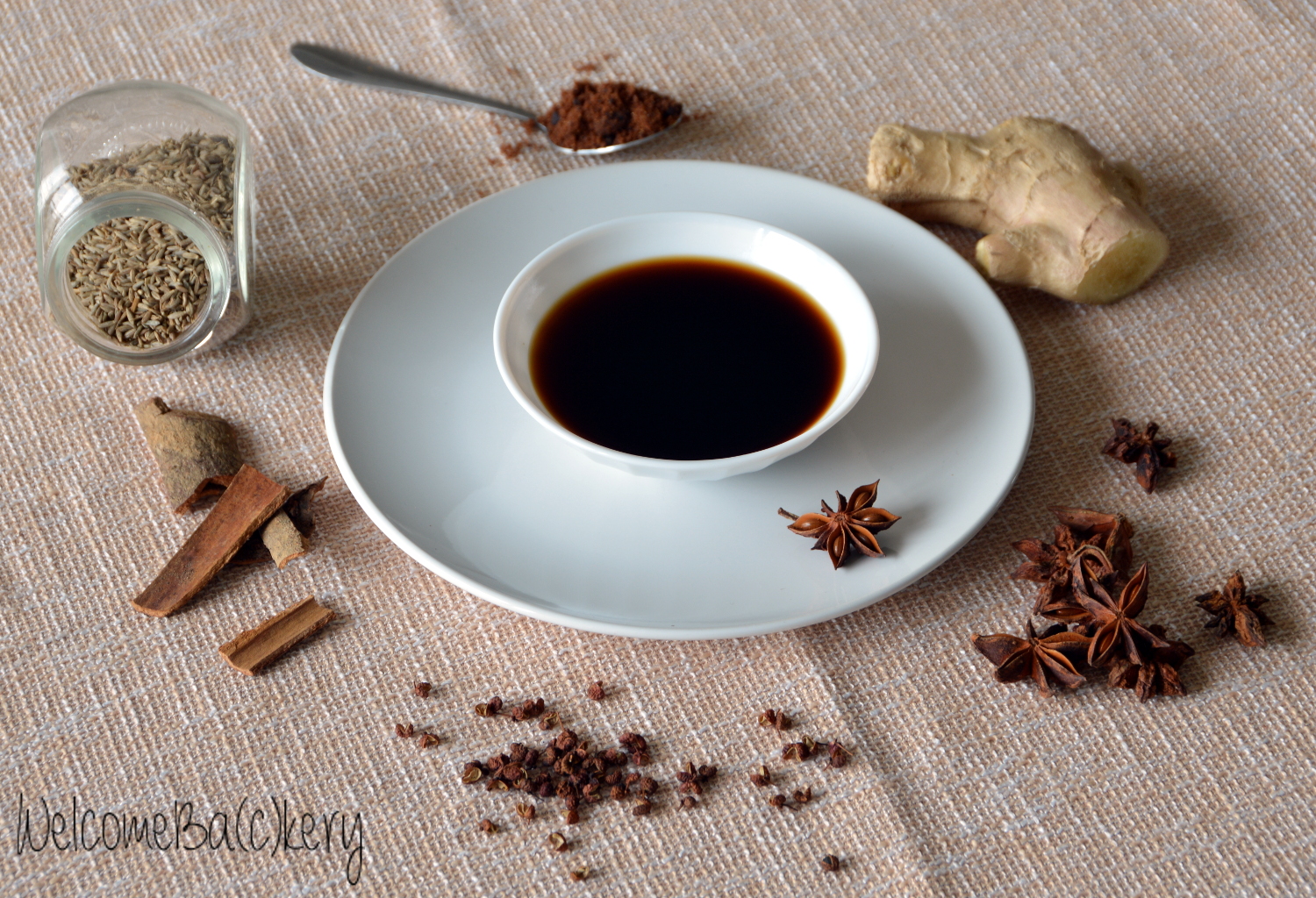 You can you it to season cucumber or beans salads, and it's essential for the Sichuanese wontons. Keep calm, the wontons will be the next recipe of this section! But today let's look after their seasoning: once ready keeps indefinitely in the fridge, ready to flavour every dish! 

I don't suggest you to substitute the ingredients if you don't find them, they're already quite easily reachable in western stores. The Sichuan pepper doesn't taste like other peppers: it has that fresh and balsamic hint, that all peculiar spicy that make it unique. Also the brown sugar is hard to replace, its strong flavor contribute a lot to the final aroma. Replacing it with maybe cane sugar the result will be another.
For this kind of recipes it worth to make a little more and to get all ingredients: you'll be reward with what you'll taste!
Sweet aromatic soy sauce

Recipe from "Every grain of rice", F. Dunlop
Ingredients:
Put the soy sauce into a saucepan with 200 ml water and bring to boil. Add the spices and ginger, reduce the heat and simmer for 30 minutes.
Add the sugar and stir to dissolve: you should end up with about 100 ml of liquid.