The mood is deeply autumnal, and even the flavors in my kitchen are influenced by it. I am looking for chestnuts, cabbage, sweet potatoes, pumpkin … Often simply roasted. But with today's recipe, I don't even light a stove: let's prepare a delicious raw marinated pumpkin.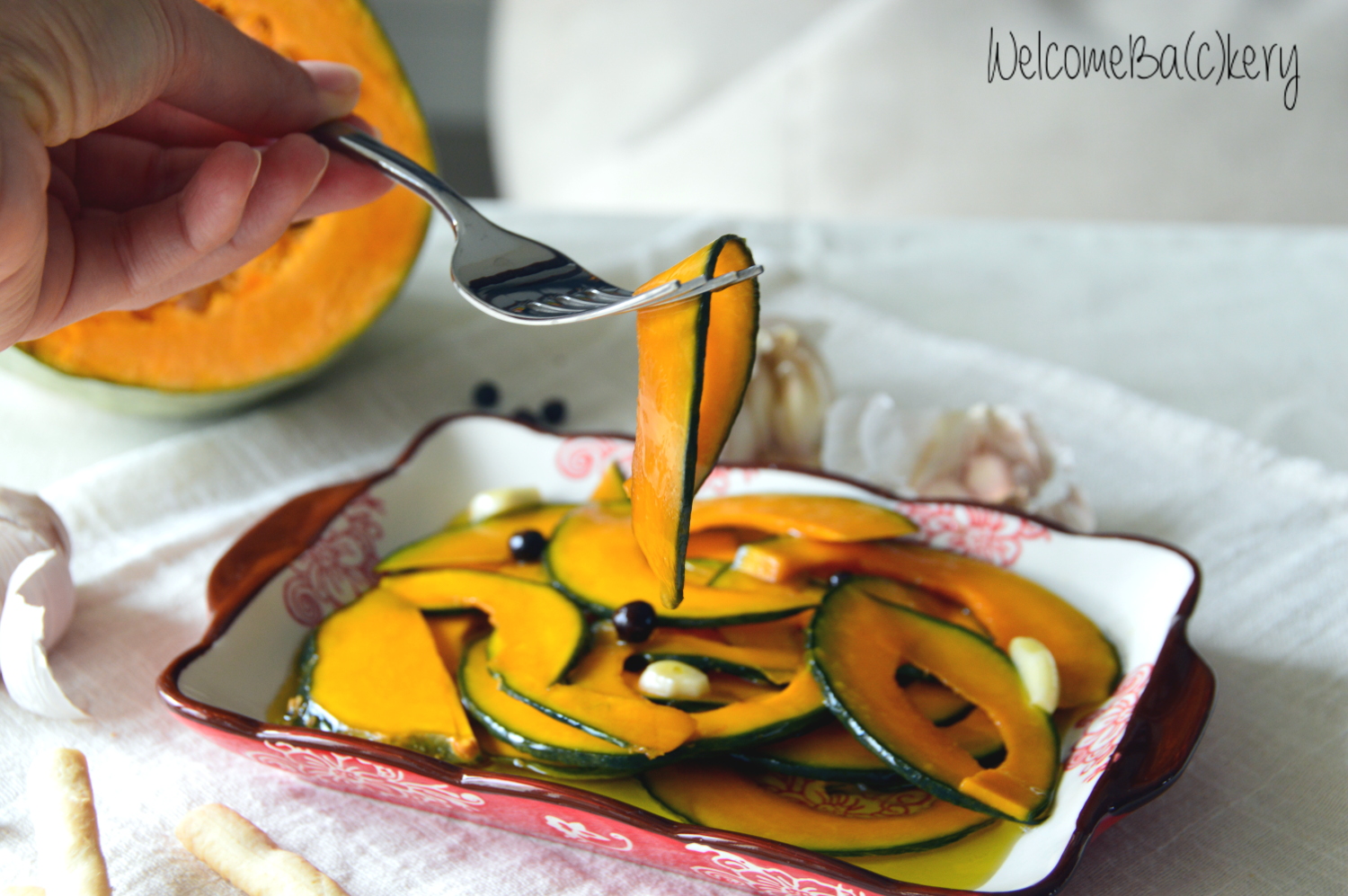 Perfect to accompany cheese, slices of toasted bread or to enrich sandwiches, marinating is just one of the many ways in which the pumpkin is transformed for our palate. And it is one of those so easy that is hard to call it a recipe. Slice, season and wait. Done.
I have flavored the slices with garlic and juniper berries, which I find marry wonderfully with the sugary meat of this vegetable. But of course you choose your favorite combination: chili pepper, thyme, parsley, black pepper, cumin … Just be careful to cover the slices well with the oil and vinegar mix and cut them finely: with the marinade they will become soft but without losing in crunchiness. I recommend the apple vinegar: it is a little less acid than the classic wine and leaves a very pleasant aroma. And then you just have to find the favorite way to enjoy it.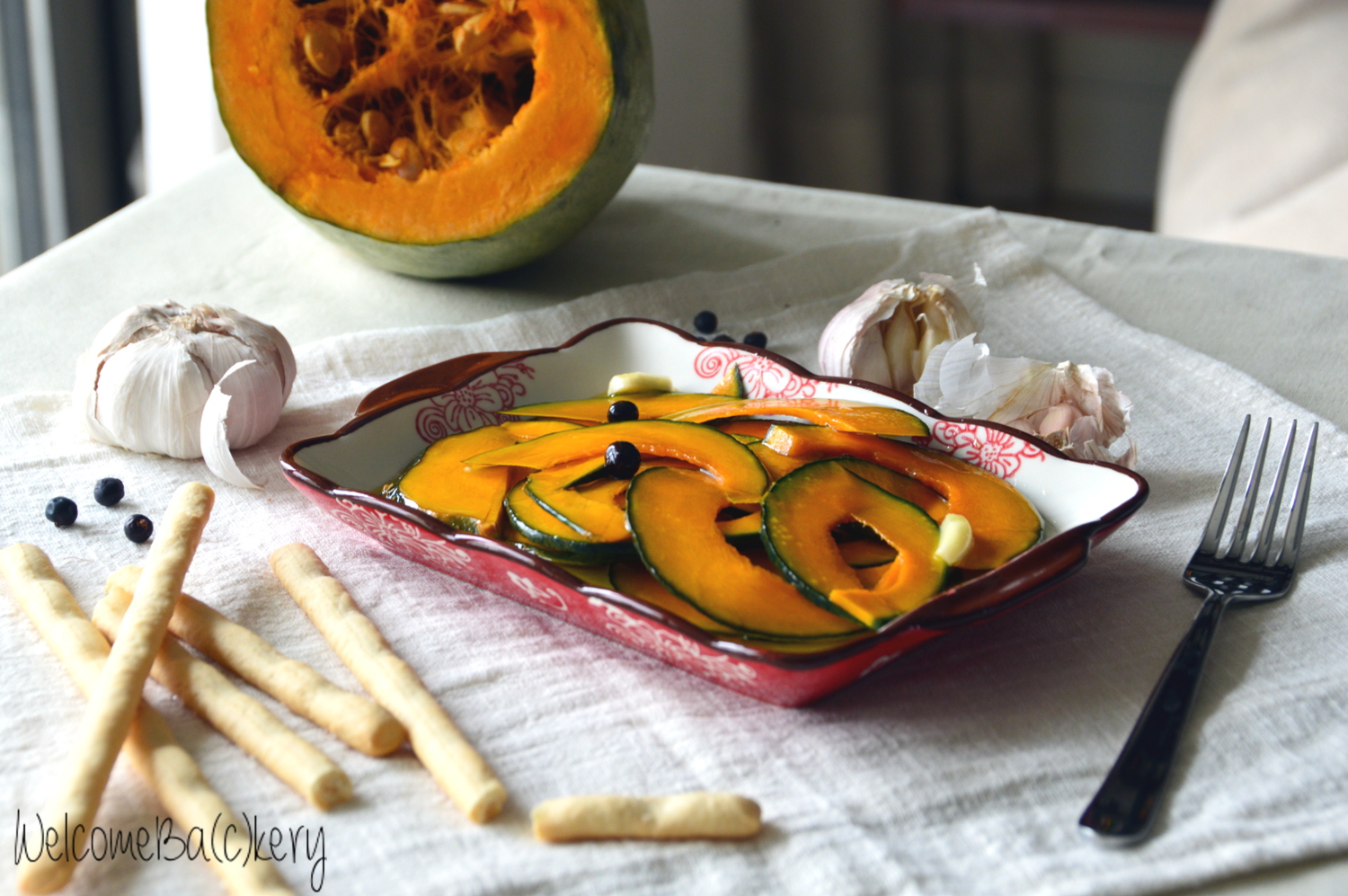 Raw marinated pumpkin, with juniper
Ingredients:
1/2 small pumpkin (about 300 g)
2 garlic cloves
5-6 juniper berries
300 ml extra-virgin olive oil
300 ml apple vinegar
salt
Wash the pumpkin very well, brushing the peel to remove all traces of soil. Slice it very thinly with a sharp knife or a mandolin. Peel and slice the garlic cloves. Place the pumpkin in layers in a container, adding garlic slices and a few juniper berries here and there. Mix together oil, vinegar and two generous pinches of salt and pour over the pumpkin. The pumpkin slices must be well covered by the oil and vinegar mix, if necessary add some more.
Close the container well and let it stay at room temperature for a couple of hours, then transfer and store in the refrigerator. Let stand at least 8 hours before serving. Consume within a few days.