"And what's for dessert?" "Panna cotta!" And the eyes light up every time. A dessert so simple and always so appreciated. That is so fresh and goes down well in every occasion, right? I'm a big fan of it, and I love making panna cotta every time in a different version. The last? this with a delicate pomegranate jelly, perfect for autumn!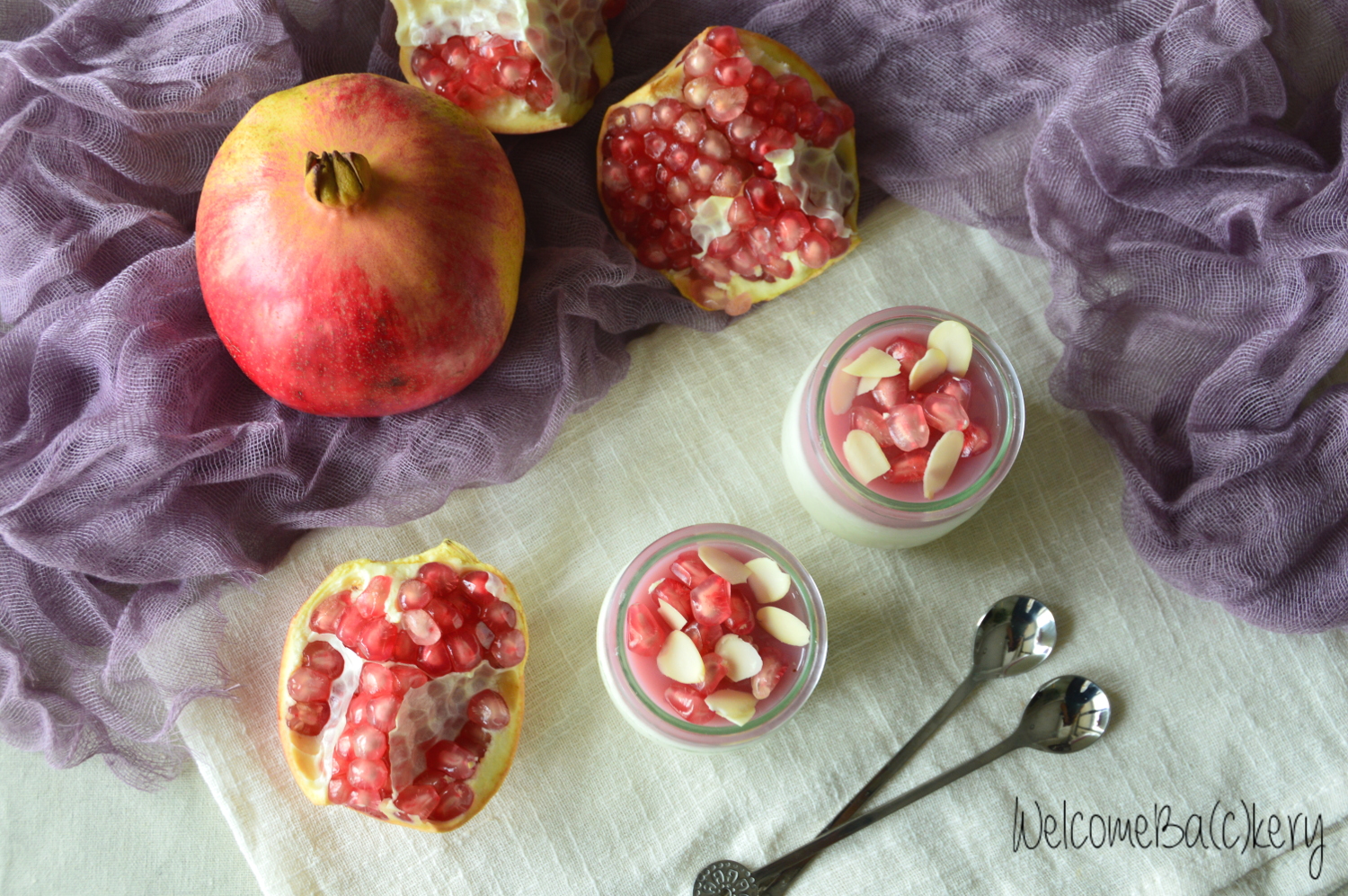 Use fresh cream: like all simple preparations the quality of the ingredients is fundamental. And the pomegranate juice squeeze it fresh, resist the ready ones. But don't drink it all before using it, as the undersigned did, ehehe. That I had to go back down from the grocery store down here to buy more, and the lady laughed and kept talking to me in Chinese…
To decorate preserve some of these wonderful rubies, and add some flakes of almond or white chocolate. As usual, follow your palate.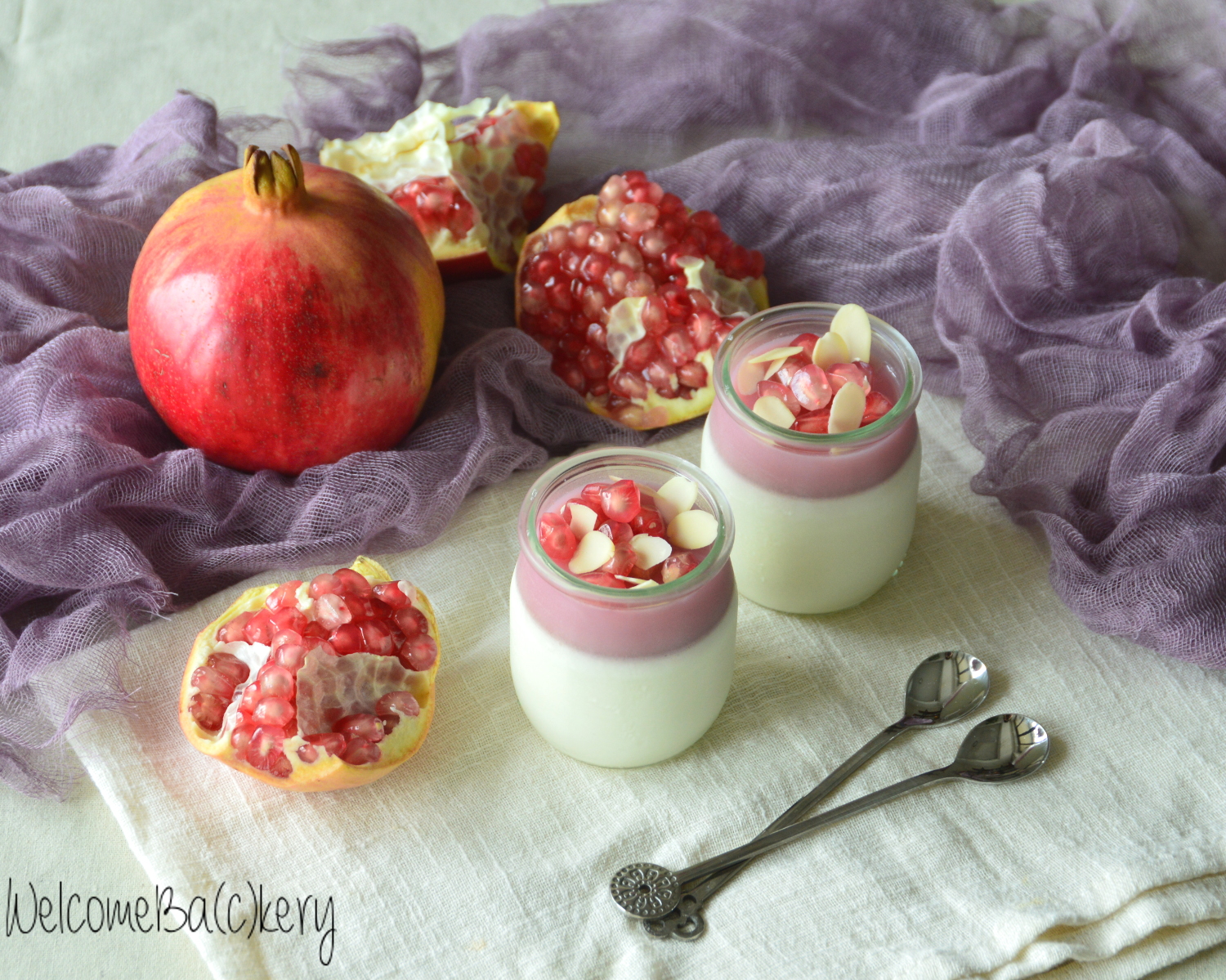 Panna cotta with pomegranate jelly
Ingredients for 4 serves:
500 ml fresh milk cream
140 g sugar
6 g gelatine in sheets
1/2 teaspoon of vanilla extract
for the jelly:
250 ml fresh pomegranate juice
1 tablespoon sugar
5 g gelatine in sheets
two tablespoons pomegranate seeds to decorate
Soak the gelatin for the panna cotta in cold water for 10 minutes. In the meantime heat the cream with the sugar and the vanilla extract until it comes to a boil, turn off the heat and melt the squeezed jelly inside, one sheet at a time, stirring well. Divide into the chosen containers, let cool and let rest in the fridge 4-6 hours.
Now prepare the pomegranate jelly. Soak the gelatin in cold water for 10 minutes. Squeeze the fruit until the required amount of juice is obtained. It's like oranges, just cut them in half along the equator and squeeze with a juicer. Put the juice in a saucepan with a tablespoon of sugar and heat until it boils. Squeeze the gelatin and dissolve it carefully in pomegranate juice. Filter and let cool. Then spread it on the solidified panna cotta and refrigerate for 3-4 hours. When ready to serve, decorate with pomegranate grains, almond flakes or white chocolate.