Take a break here with me, and let's enjoy a good yoghurt and raisin muffin!
Because it's funny to discover all new ingredients and tastes that this new Country that hosts me has to give – sometimes I'm overstimulated, ahaha – but sometimes you need something known. Familiar, simple. Like a slow breakfast together.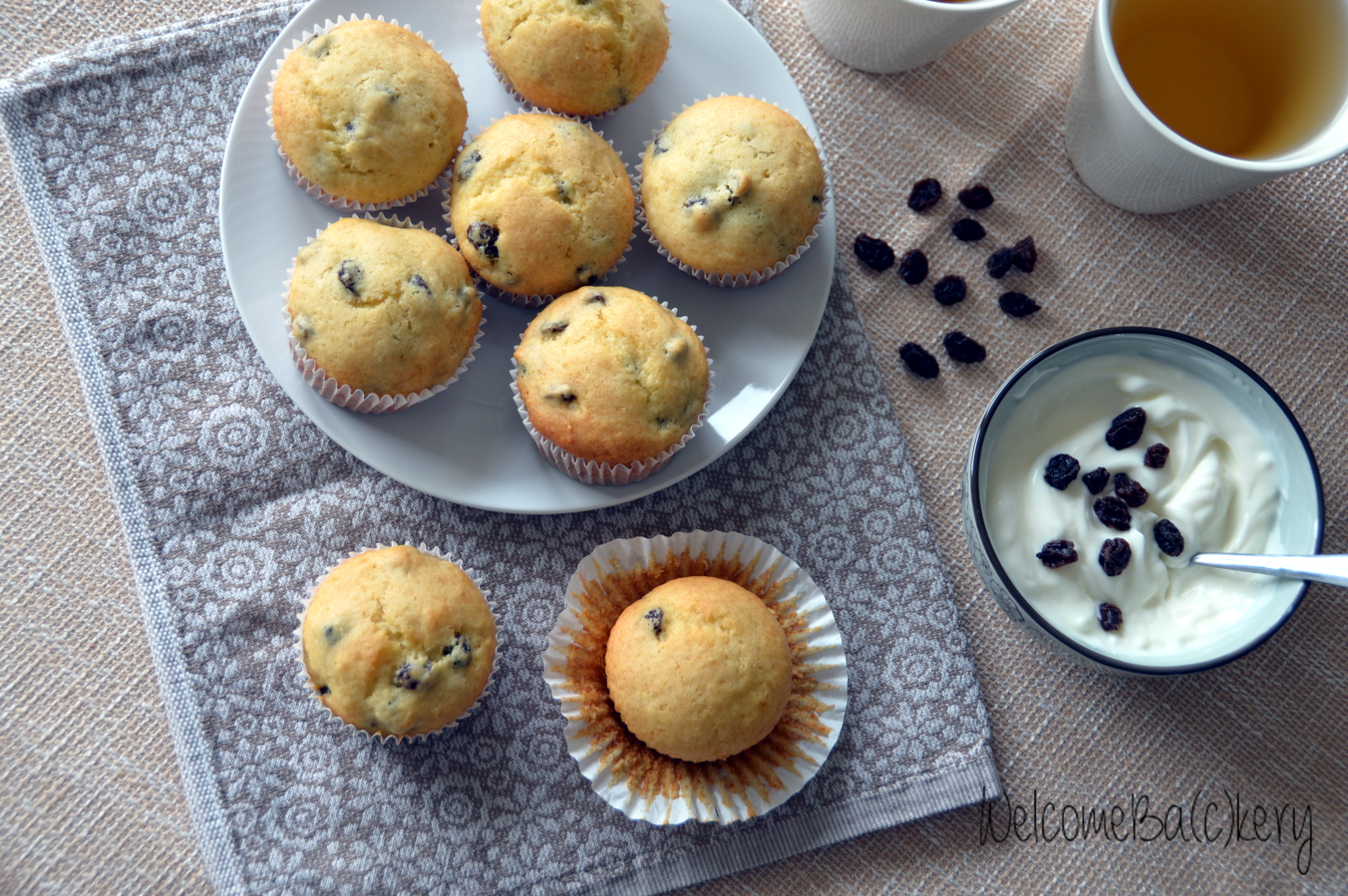 And these yoghurt and raisin muffins are perfect! Quick to prepare and without difficulties, are ideal for a healthy breakfast or a good tea-break. I dunked the raisin in hot water, but you can add some spirit or your favourite tea. To feel home and cuddled also to the other side of the world…
Yoghurt and raisin muffins

Ingredients for 12 pieces:
200 g all-purpose flour
2 eggs
120 g sugar
50 g sunflower seeds oil
170 g plain whole yogurt
4 tablespoons milk
1/2 teaspoon vanilla extract
10 g baking powder
130 g raisin
Put raisin in hot water for about 20 minutes. In a bowl put sugar, vanilla extract, eggs, milk, yoghurt and oil. Mix with a hand wisk. Add now the sifted flour with baking powder and stir just until ingredients are uniform. Add the drained raisin. Divide the batter into the muffins pan, greased and floured. Bake at 180°C for about 20 minutes. Let cool down covered with a clean cloth, keep for a couple of day under a glass bell.