When I made lemon curd some time ago, I got carried away and I did far too much to be consumed in a reasonable amount of time by two people, however greedy. And that's how this lemon curd and pistachios cake was born!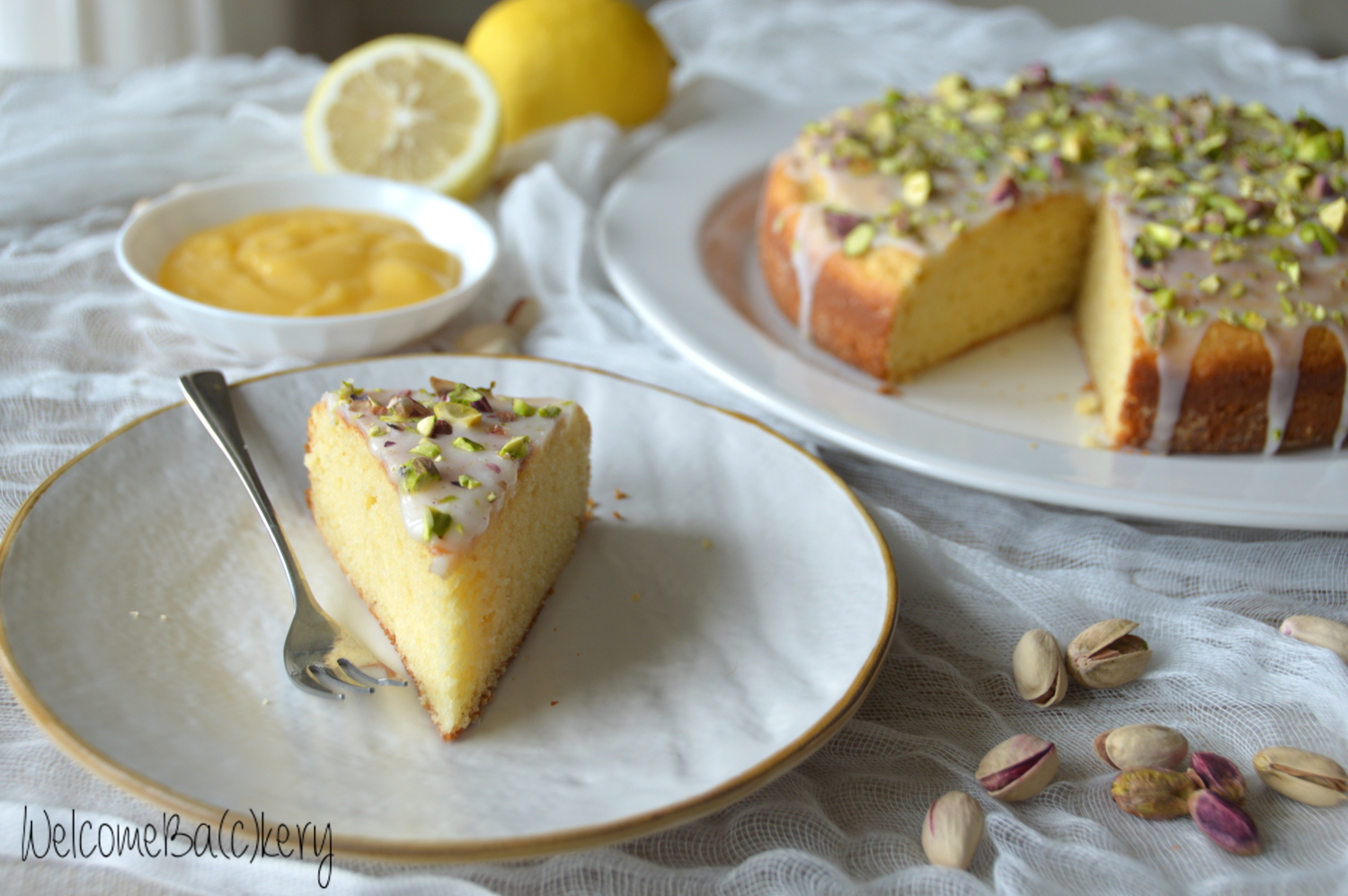 A soft and moist dessert, with lemon curd in the dough, and on top a vanilla icing studded with chopped pistachios. Which you can substitute according to your taste with almonds, or even leave it smooth, will be very good in any case. And incredibly fragrant with lemon, which for me in spring always has that extra touch of joy. And that Shanghai has suddenly fallen in the summer makes no difference: I have not yet become accustomed to this climate, in my head April is spring …
It will be excellent with both the homemade lemon curd and the one bought, so don't hesitate: just try it!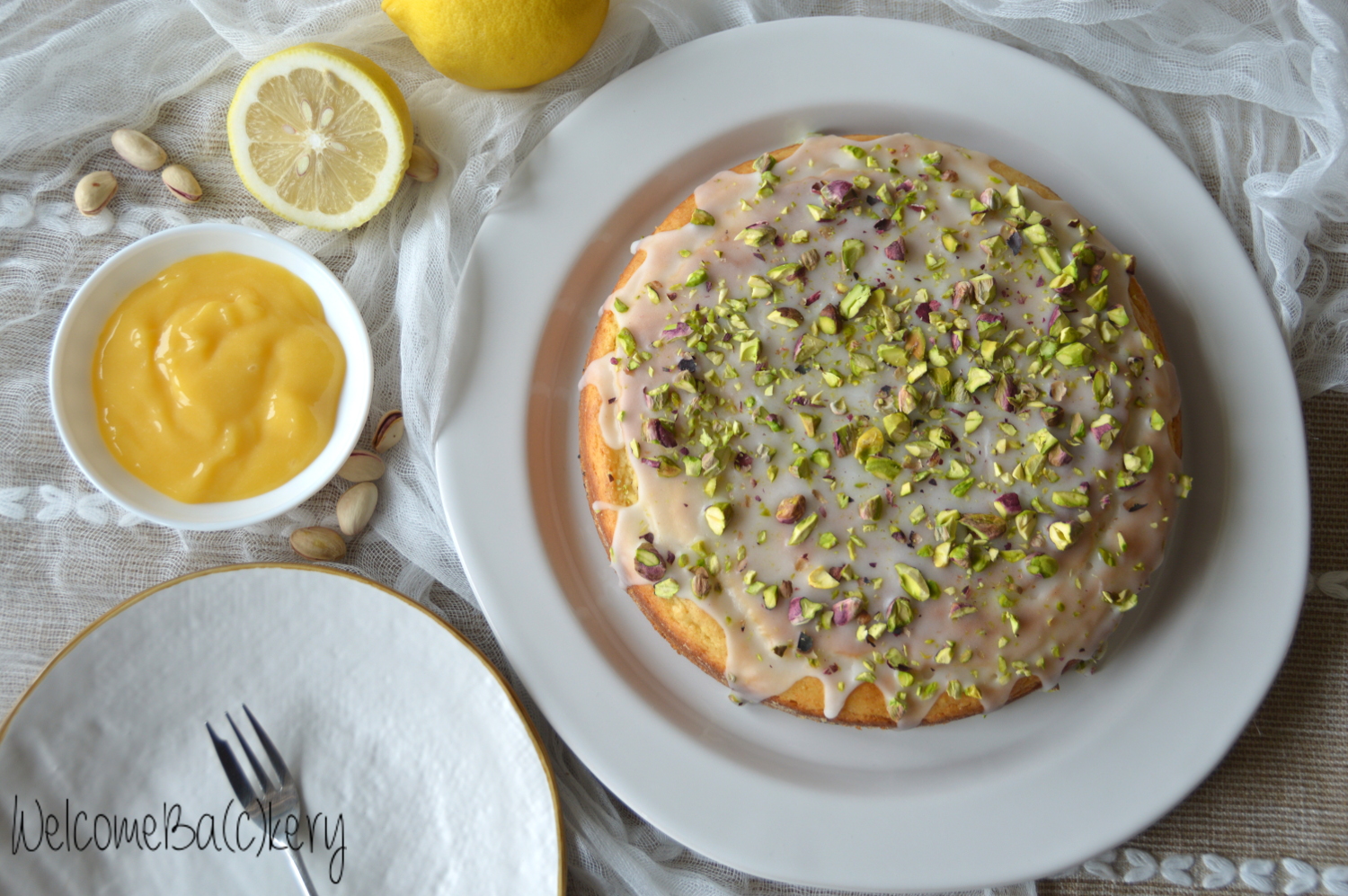 Lemon curd cake with pistachios
Ingredients for a 22 cm pan:
250 g all purpose flour
120 g sugar
2 eggs
50 g seeds oil
125 ml plain yogurt
180 g  lemon curd (bought or homemade)
10 g baking powder
a pinch of salt
to decorate
120 g icing sugar
2-3 tablespoons water
vanilla extract
a handful of chopped pistachios
Beat the eggs with the sugar in a bowl. Add the oil, then add the lemon curd and the yogurt. Mix well then add the sifted flour with the baking powder and a pinch of salt. Pour the mixture into the greased and floured mold. Bake in a preheated oven at 180 ° C for about 40 minutes (do the toothpick test). Remove from the oven and let cool on a wire rack.
When the cake is cold, proceed with the decoration. In a small bowl mix the icing sugar and vanillin with a little water, stirring well to obtain a fluid glaze. You decide how much: I like it thick and opaque, but if you prefer it lighter, increase the water slightly. However, always add very little at a time to better adjust yourself. Pour the icing on the cake and spread over the chopped pistachios. Keep at room temperature for 2-3 days, enclosed in an airtight container.