Want something soft, simple, giving that pleasant feeling of home? Then this egg whites cake stuffed with jam is for you.
Born from my usual inability to get rid of stray egg whites and the desire for a sweet not too demanding. I also had the half-empty pantry, so few ingredients, the ones we always have at home: flour, sugar, milk, egg whites and the favorite jam.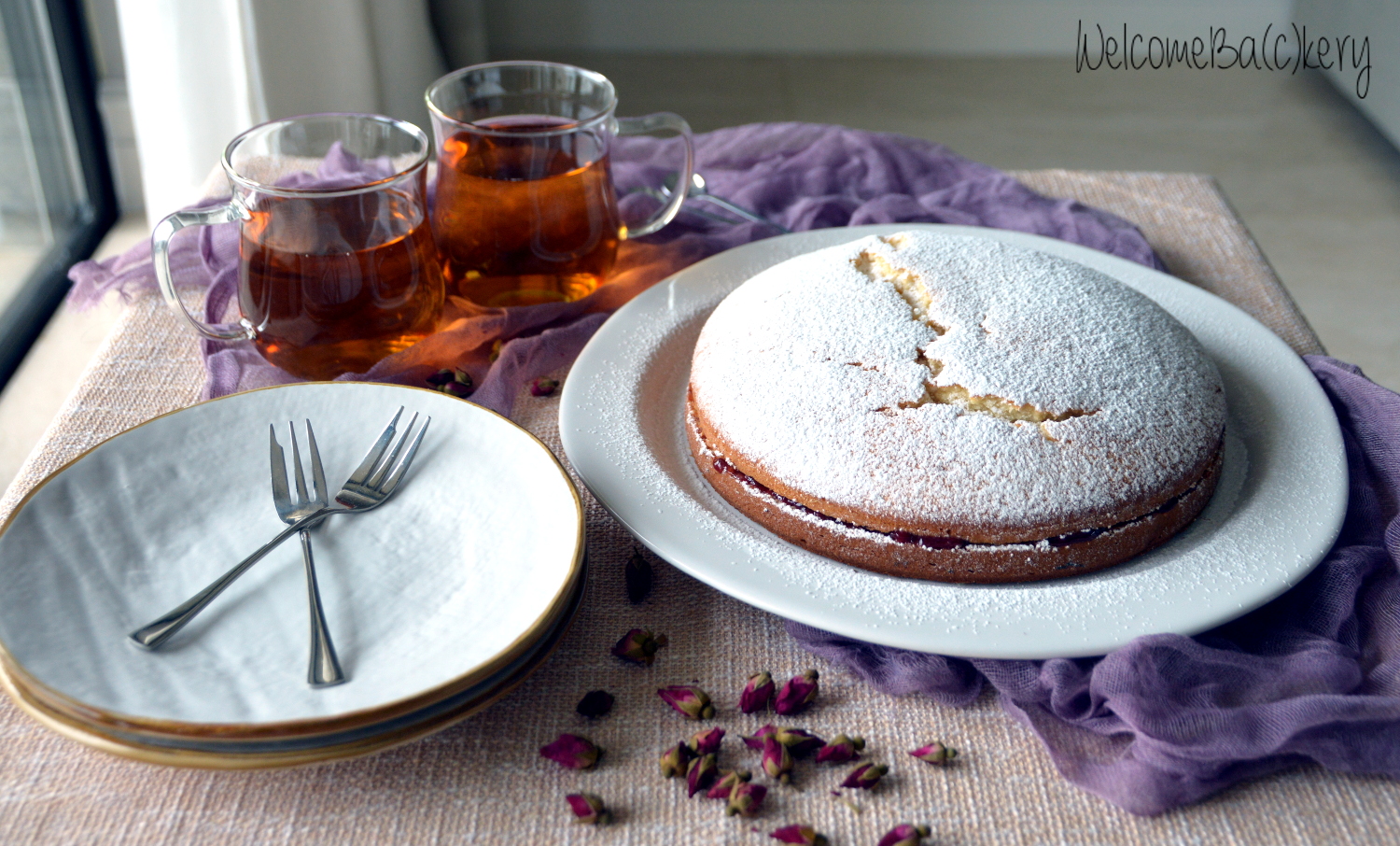 I chose it of cherry, well red, which contrasted with the white dough and exalted it with its strong flavor. Wonderful for breakfast and snack, if you want to make it even richer, to the layer of jam you can add one of custard or ricotta: it will become an appreciated dessert.
Think of it when you need to find a way to recycle orphaned egg whites!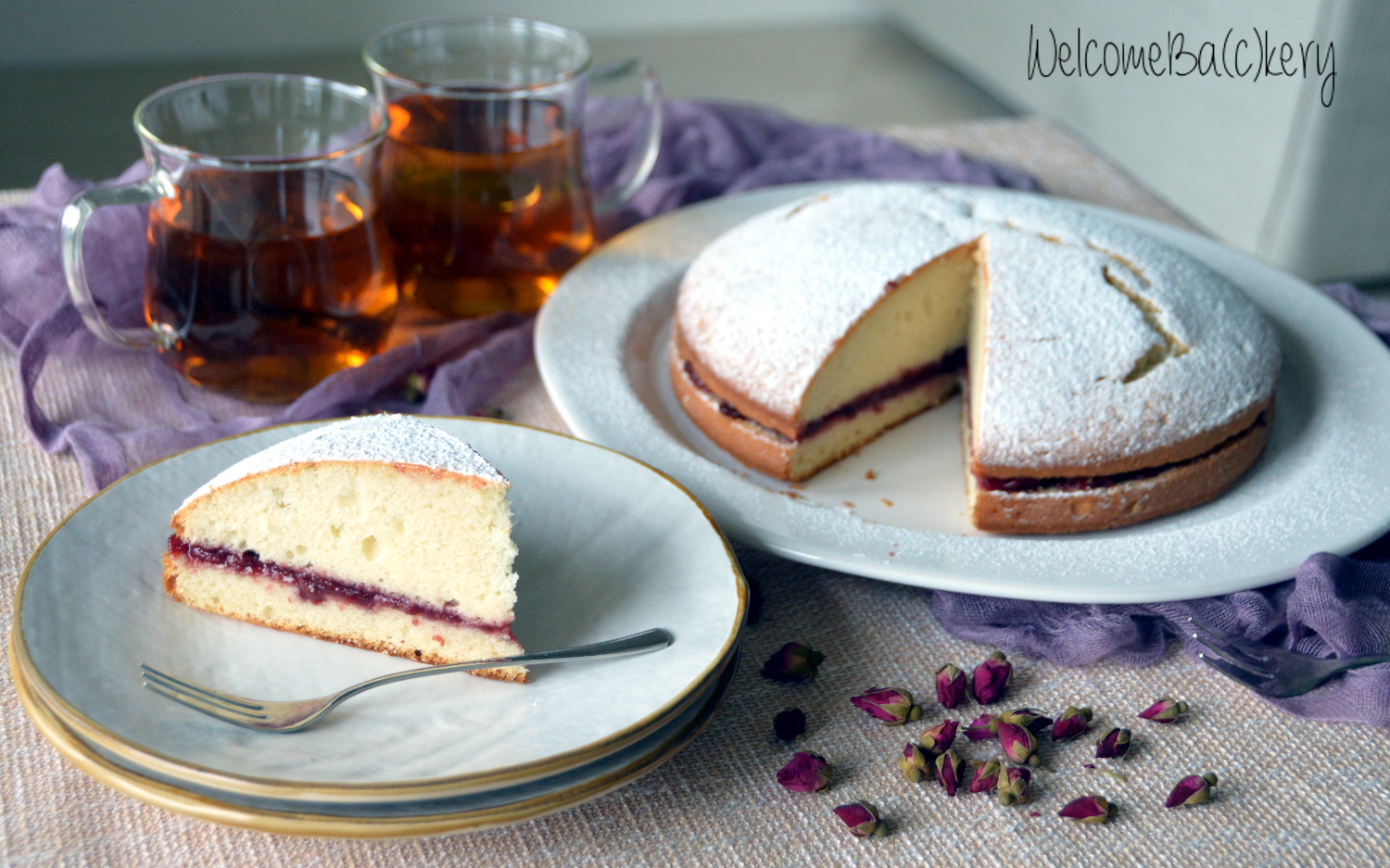 Egg whites cake, with cherry jam
Ingredients for a 22 cm diameter pan:

250 g flour, all purpose
3 egg whites
75 g sunflower seeds oil
150 g sugar
190 g milk
10 g baking powder
1/2 teaspoon vanilla extract
200 g cherry jam
In a bowl mix well, using a hand whisk, sugar, oil, vanilla and milk. Sift the flour with the baking powder and add to the rest. Beat the egg whites until stiff and add them in three times to the mixture, stirring with the spatula from the bottom up. Transfer the batter to the buttered and floured pan and bake in hot oven at 170 ° C for about 40 minutes, or until the toothpick if inserted in the center of the cake does come out dry. Let it cool and then cut the cake in half. Spread the jam evenly on the base and recompose the cake. Sprinkle with powdered sugar and serve.