I think I could do these dumplings a thousand times just to smell the scent that comes out when I cook the apples. Caramelize them in a pan with cinnamon and lemon zest and steal a couple of spoons is irresistible. And finally – since the cold has arrived in Shanghai too – I can enjoy a couple of them with a hot tea, a book and the cat on my legs.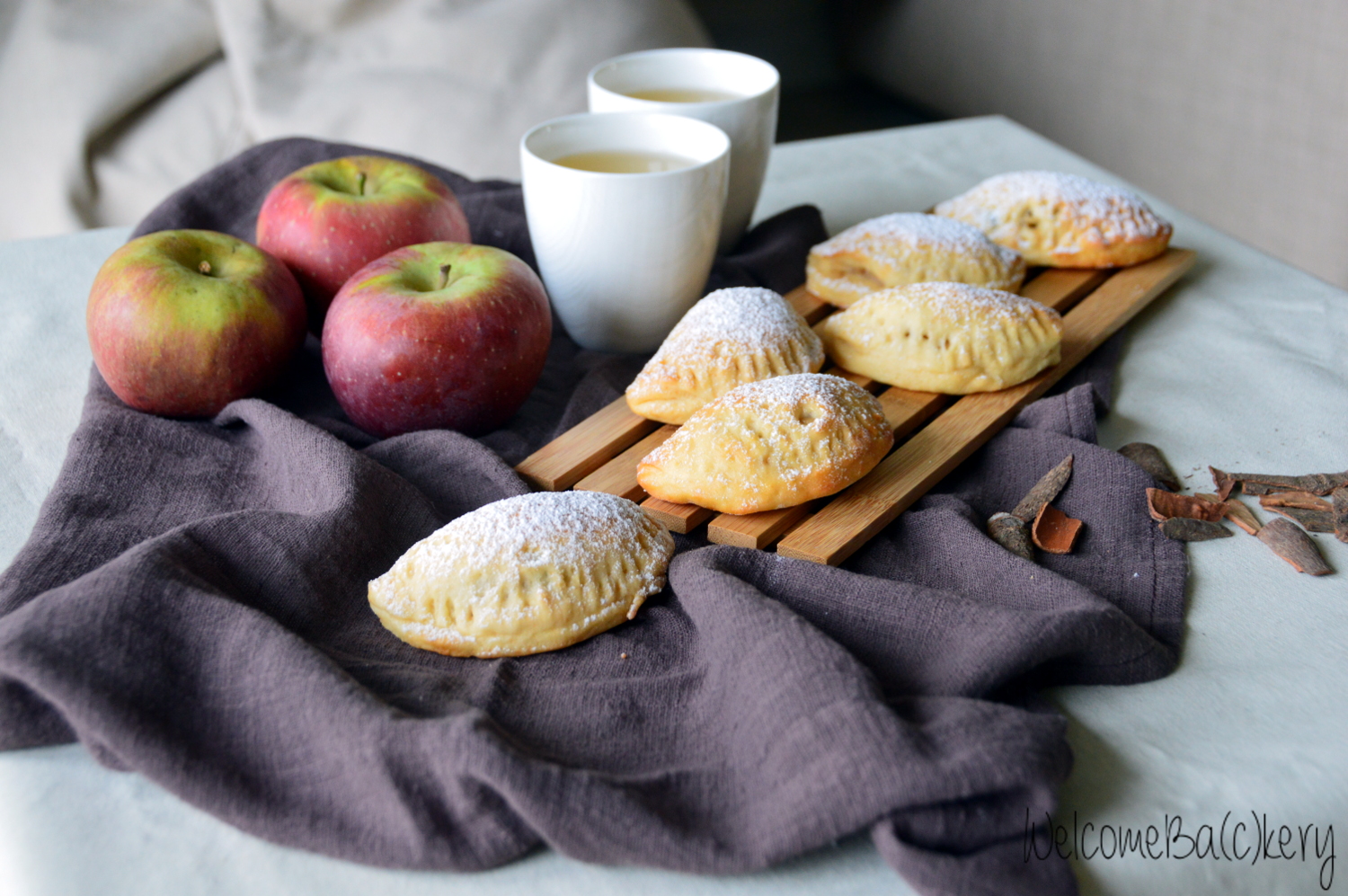 The dough is very easy and quick to prepare, and thanks to the ricotta it remains soft. It's not very sweet and goes perfectly with the juicy filling of apples and raisins. The recipe comes from an old Paneangeli cookbook, lost somewhere during which move. But I still had a transcript on the usual flying slip.
You can adapt the dimensions to your tastes, but make lots of them because they don't last long! You can abound with icing sugar and if you are tempted to eat one still warm from the oven – well – if I was you I would let myself be tempted …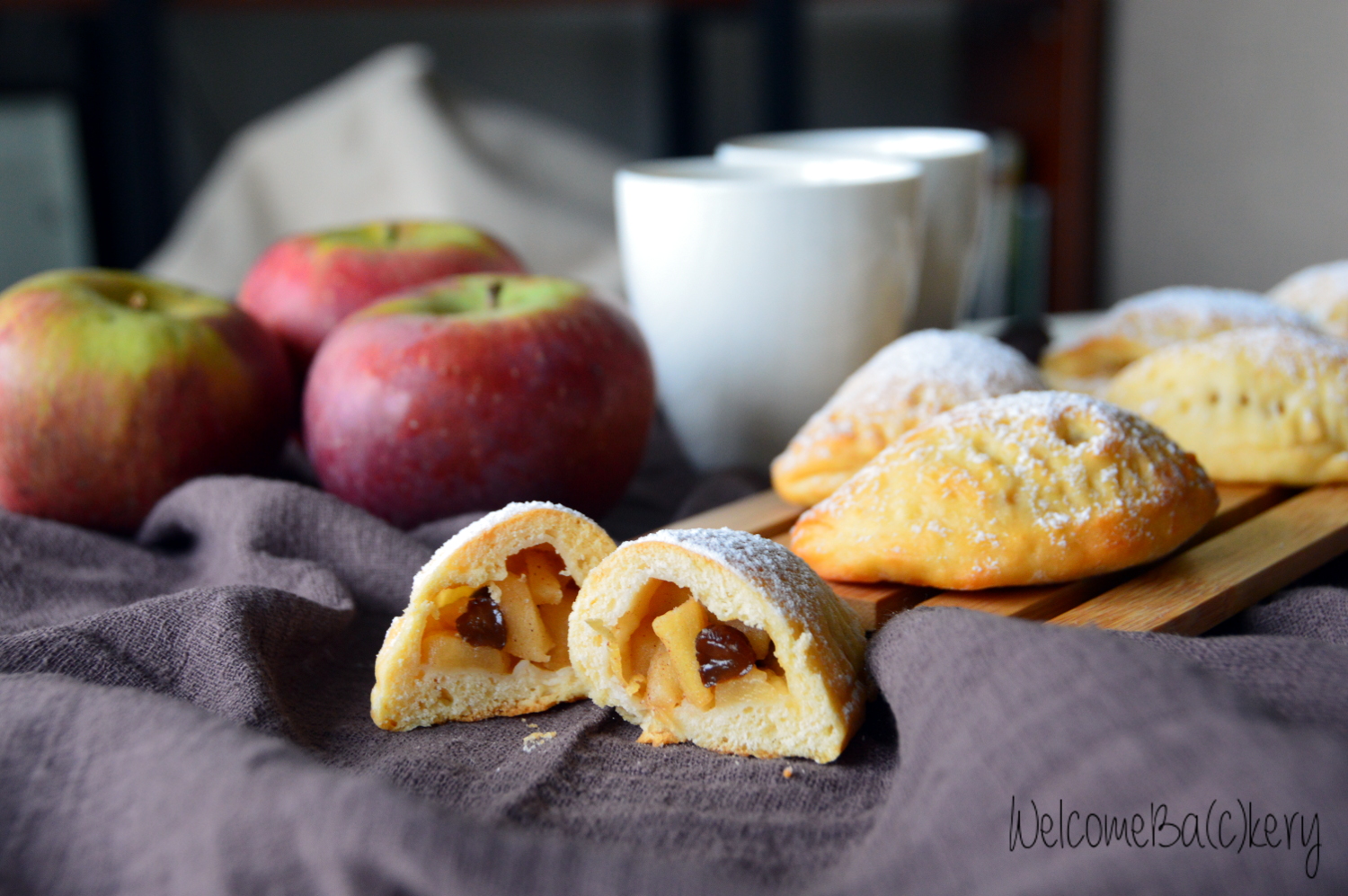 Apple dumplings with ricotta cheese
Ingredients for about 15 dumplings
For the pastry
300 g all purpose flour
150 g  ricotta cheese
7 spoons of milk
7 spoons of seeds oil
1 egg
75 g sugar
10 g baking powder
a pinch of salt
1/1 teaspoon vanilla extract
For the filling:
500 g apples
80 g raisins
50 g sugar
lemon zest
½ teaspoon cinnamom ground
For the filling: peel and cut the apples into cubes. Put them in a pan with the raisins, cinnamon, sugar and lemon zest. Then cook about ten minutes, stirring often and let it cool.
For the pastry: in a bowl mix ricotta, milk, oil, egg, vanilla and salt. Spoon the sifted flour with the baking powder. Stir first with a fork, then knead with your hands quickly, until the dough is smooth. If it is be too sticky, add a little flour, but do not overdo it, otherwise you will get hard sweets.
Roll out the dough with a rolling pin about 3-4mm thick, on a lightly floured surface, and cut 15 discs of 10 cm in diameter with a pastry cutter. Put some stuffing on each disc, leaving a free edge to be able to close the dumpling..
Brush the edges with milk and seal the dumplings well, using a fork. Brush the surface with milk and bake at 180 degrees for about 25-30 minutes. Once cool sprinkle with icing sugar.