While I'm writing outside is snowing. Perfect 🙂
A beautiful and cold white that recall another good and warm… Is there something better than hold a hot bowl in your hands when it's so cold?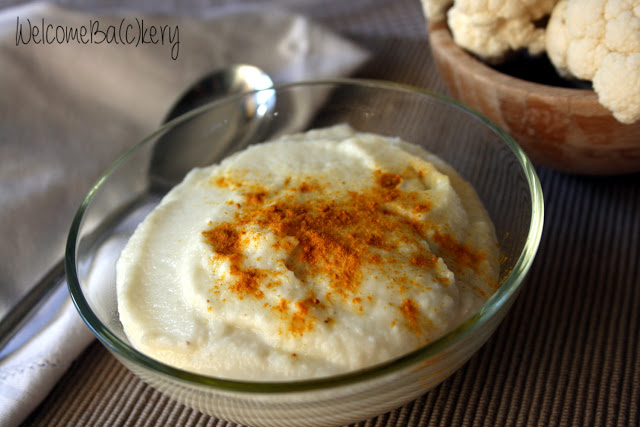 My bowl, in addition, was filled with this intriguing soup, where the sweetness of the cauliflower marry the softness of the coconut milk, all liven up by a spicy touch…
Very easy is a quick idea for a light lunch or a comforting dinner. And you can use your favourite spice.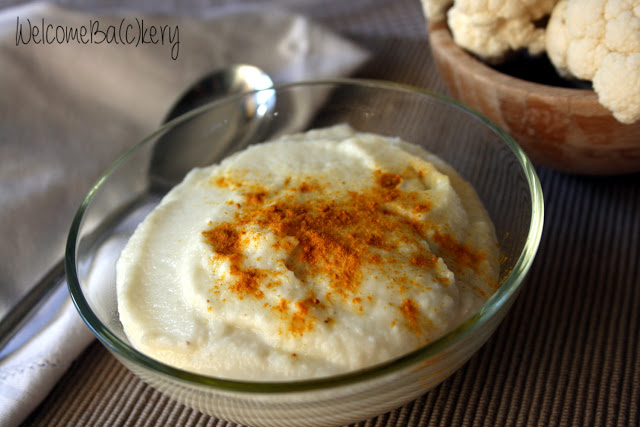 Cauliflower and coconut milk soup
Ingredients for 2/3 serves:
400 g boiled cauliflower
150 ml coconut milk
1 glass of water, about
salt and pepper
ground turmeric and ginger (or other spices if you like)
Blend the cauliflower with and hand blender, adding the coconut milk, the salt and the pepper. Blend for a long time, to obtain a soft and smooth cream.
Warm up the soup in a pot adding the water, divide it into the bowls and finish with some turmeric and ginger (or curry, paprika…).