Pumpkin soup is the main dish here at home, throughout the cold season and even a little further. Every week it appears at least once to color the table. E that its endless variations are a temptation: with ginger, with leeks, with tofu, with beans, with lentils, in purity … and also with beer!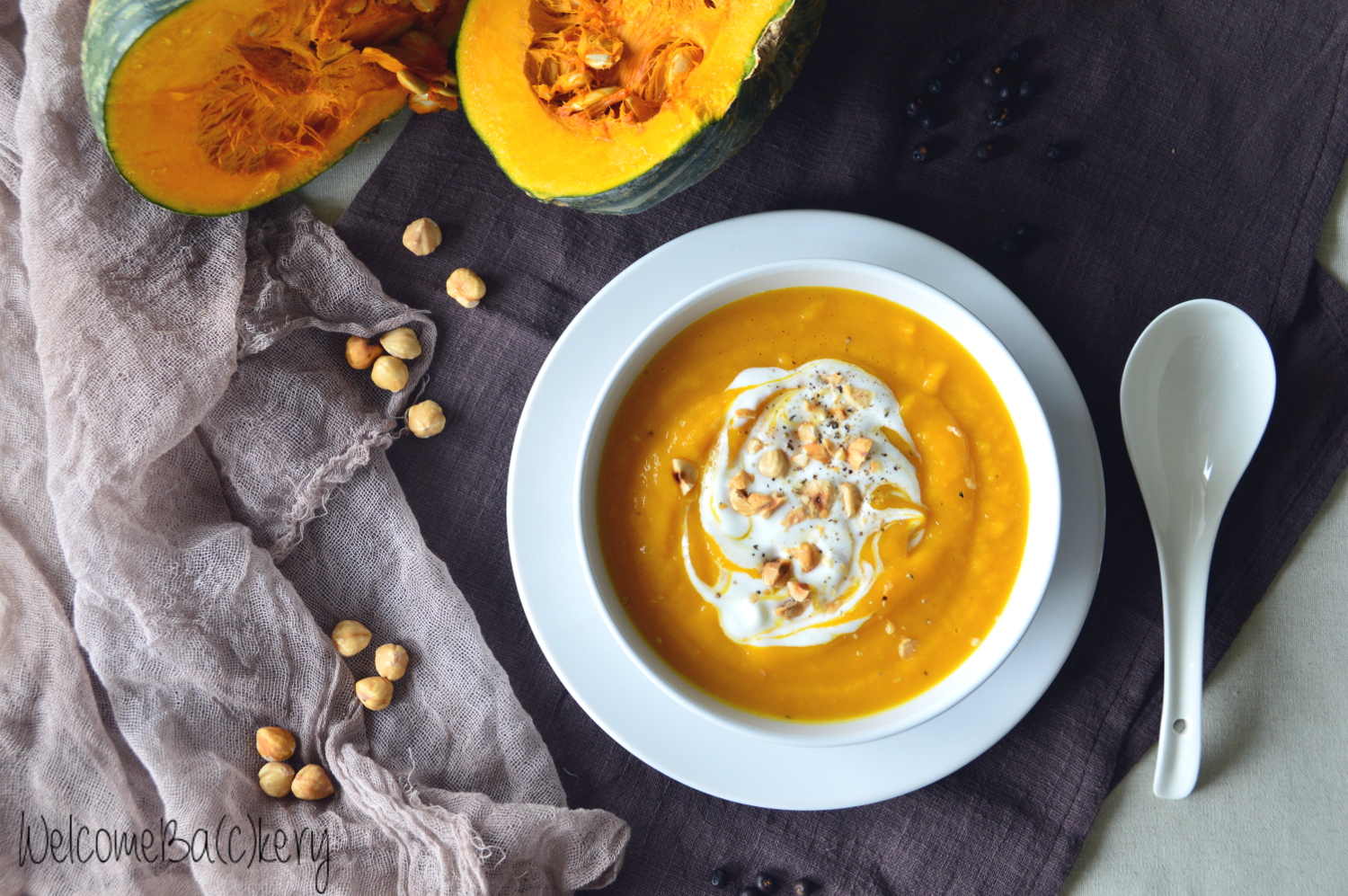 This is the latest version, cooked with light beer and flavored with juniper berries. The sweet of the pumpkin, the vague bitterness of the beer to serve as background and the resinous aroma of the juniper that binds everything. And then the whim of the topping, the acid of the yogurt and the toasted hazelnuts. "You'll do it again, don't you?" the question comes after two spoonfuls. Well, given the ease and goodness I would say yes!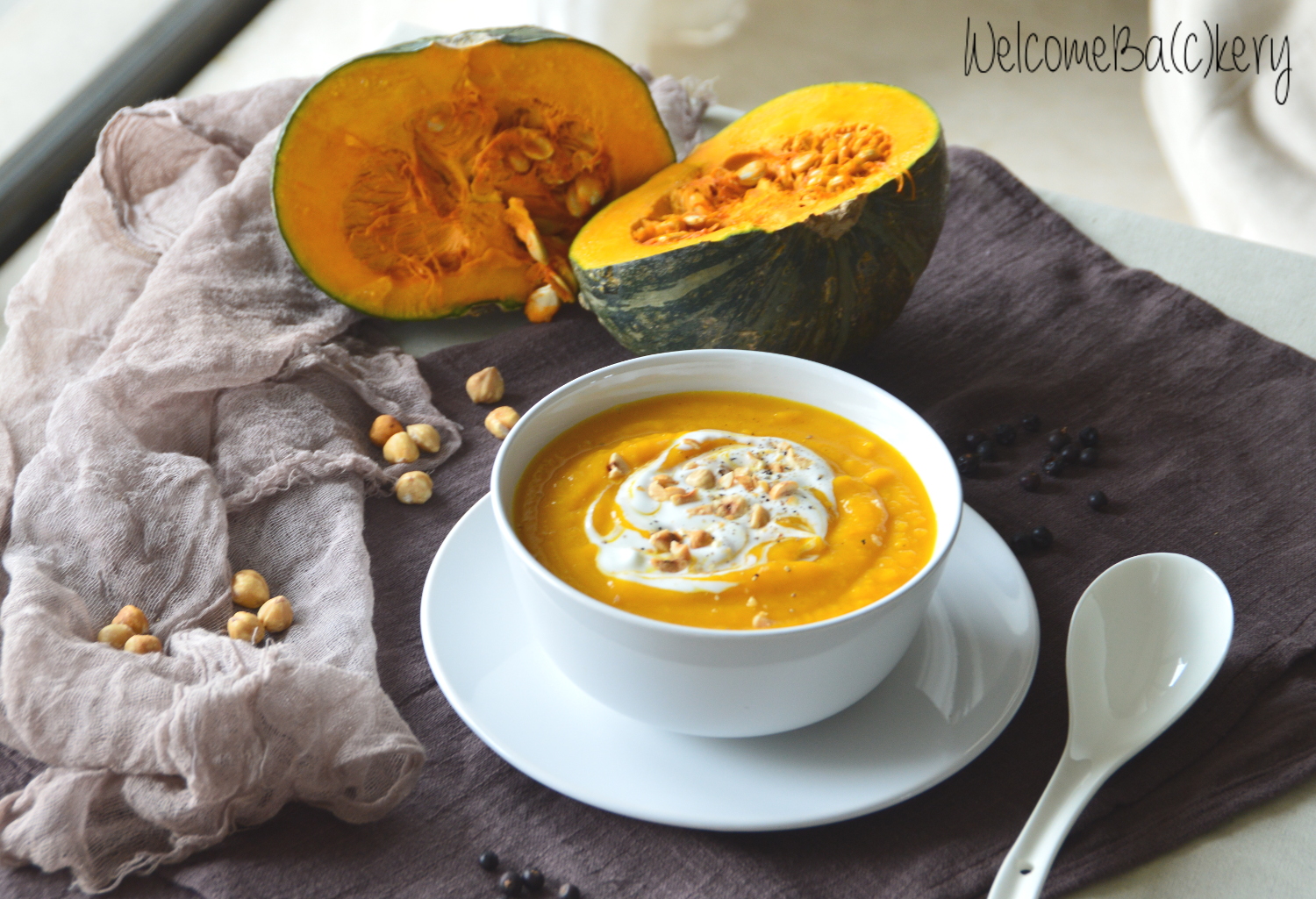 Pumpkin soup, with beer and juniper
Ingredienti per 4 servings
800 g pumpkin, peeled off
1/2 leek
1/2 celery stalk
4 juniper berries
250 ml beer
400 ml vegetable broth
2 tablespoons extra-virgin olive oil
80 g chopped hazelnuts
180 g greek yogurt
2 tablespoons fresh milk cream
Simmer the beer in a saucepan for about ten minutes. Meanwhile, in a large pot, heat the oil and brown the leek and celery slices. Combine the pounded juniper berries with a pinch of salt. Also add the pumpkin and brown again, add the beer and let it evaporate a little, stirring occasionally. Then add the hot broth, close the lid and cook about twenty minutes, until the vegetables are tender. Adjust in salt and blend with the hand blender. When ready to serve, divide the soup in the bowls and decorate each with a little yogurt mixed with cream and some hazelnuts.