A vanilla shortbread stuffed with a delicious and fresh mascarpone, cocoa and hazelnuts cream.
These tartlets are perfect as a dessert, as a rich snack, or to enrich the dessert buffet of your parties.
And they are simple to prepare!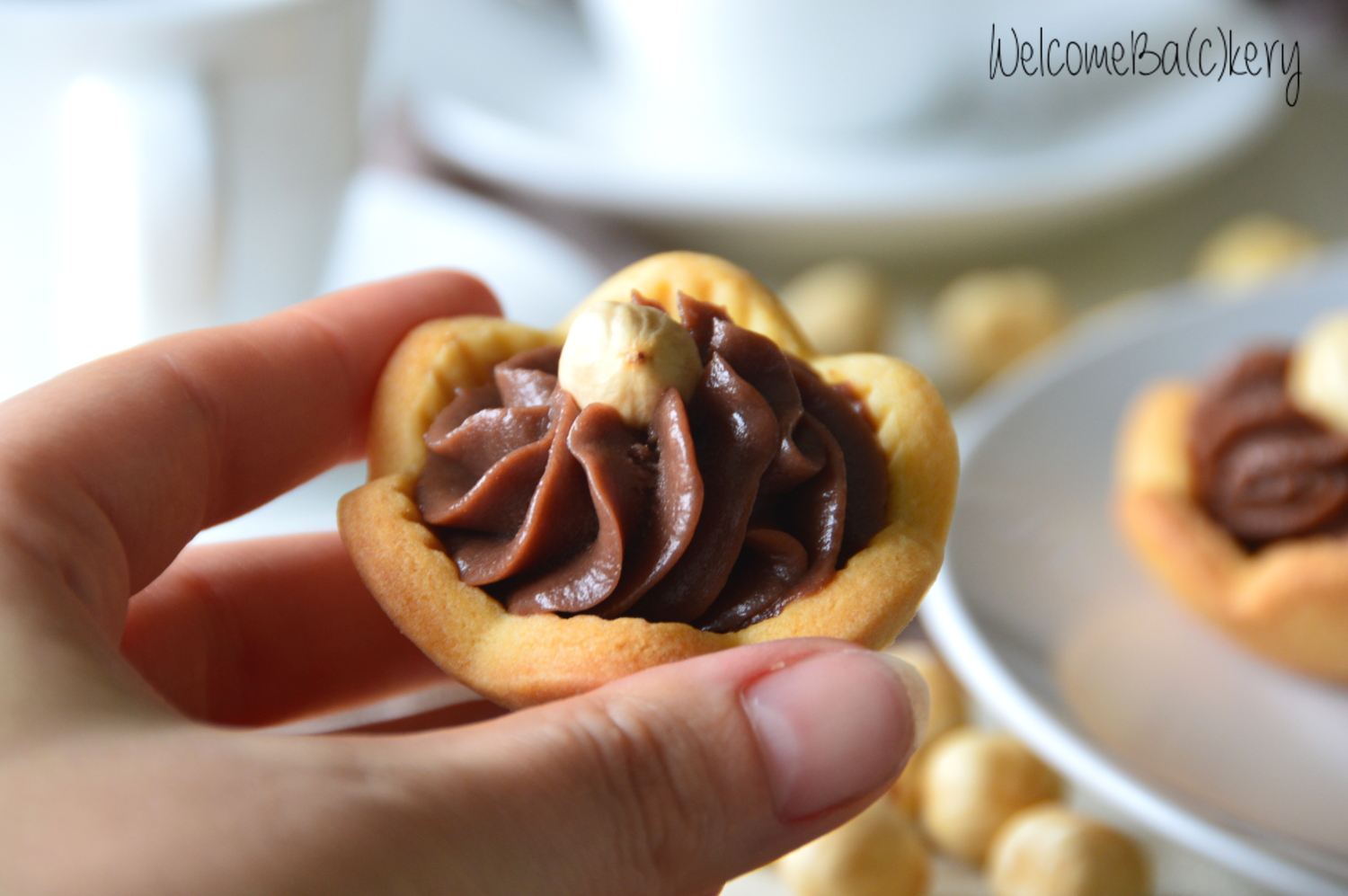 The shells can be baked a couple of days in advance, kept closed in an airtight container and filled at the time of serving. And you can use your favorite shortcrust pastry. To get the basket just cook the flower-shaped cookies on top of the mini muffins baking cups upside-down, to have a perfect shell to fill as you wish!
For the filling that I propose, there is nothing simpler: just mix together mascarpone and hazelnut cream, and here you can adjust the proportions according to your tastes. And then hide some of these tarts, like these survivors that I had the foresight to hide in the bottom of the refrigerator, because they tend to disappear at unimaginable speeds!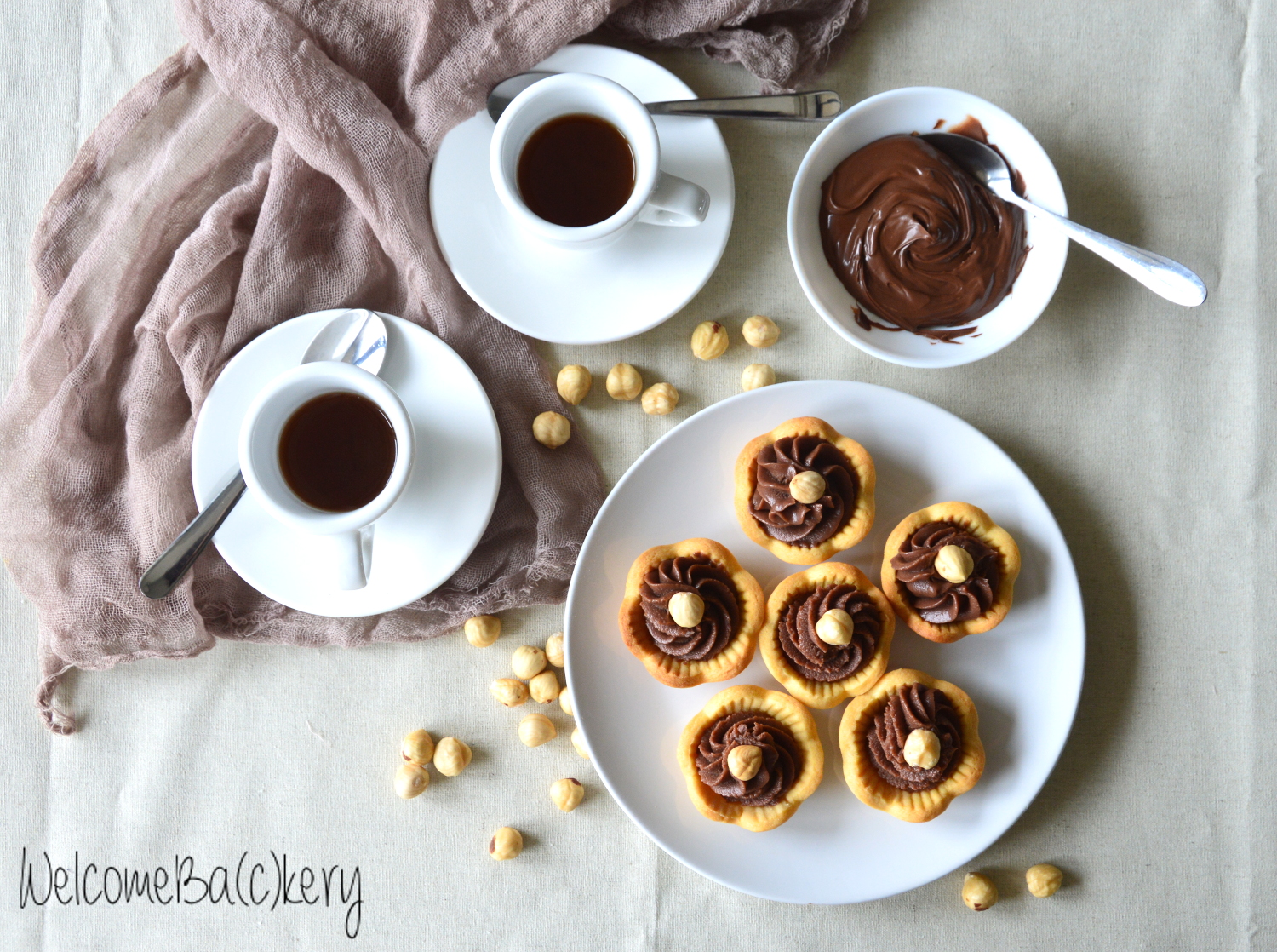 Tartlets with mascarpone cheese and hazelnut cream
Ingredients:
for the shortcrust pastry
250 g all purpose flour
1 egg + 1 yolk
100 g powdered sugar
125 g butter, cold
the tip of a teaspoon of baking powder
a little of vanilla extract
for the filling
250 g mascarpone cheese
200 g hazelnut and cocoa spread
hazelnuts to decorate
First prepare the pastry. Sift the flour into a bowl and add the cold butter cut into cubes. With your fingertips, mix the flour well with the butter until you obtain a sandy mixture. Make a well and add the egg, the yolk, the powdered sugar, the vanilla extract and the baking powder. Knead quickly starting from the center, gradually incorporating the flour until you have a smooth and elastic dough. Wrap it in cling film and let it rest in the fridge for at least an hour.
Meanwhile prepare the filling simply by mounting mascarpone and hazelnut cream with electric whisk, until a homogeneous mixture is obtained. Keep in the fridge until ready to use.
Now let's prepare the pastry baskets. Spread the dough on the lightly floured work surface to a thickness of about 3mm. With a flower-shaped cookie cutter cut out many cookies and lay each one on top of a mini-paper cup, placed on the baking tray with the bottom upwards. Bake in a hot oven at 180 ° C for about ten minutes or until the shells are golden brown. Once cooked gently remove the paper cup from the dough and let it cool completely on a wire rack.
Transfer the filling into a sac-à-poche and stuff the pastry shells. Decorate to taste with whole hazelnuts. Store in the fridge and eat within a couple of days.