Still December it's not here that I have already begin to churn out kilos of biscuits. First of all I show you theese that in Italy are called "ox eyes", a trick that I prepare very often and that I also like really much. When I see theese biscuits it seems always holydays.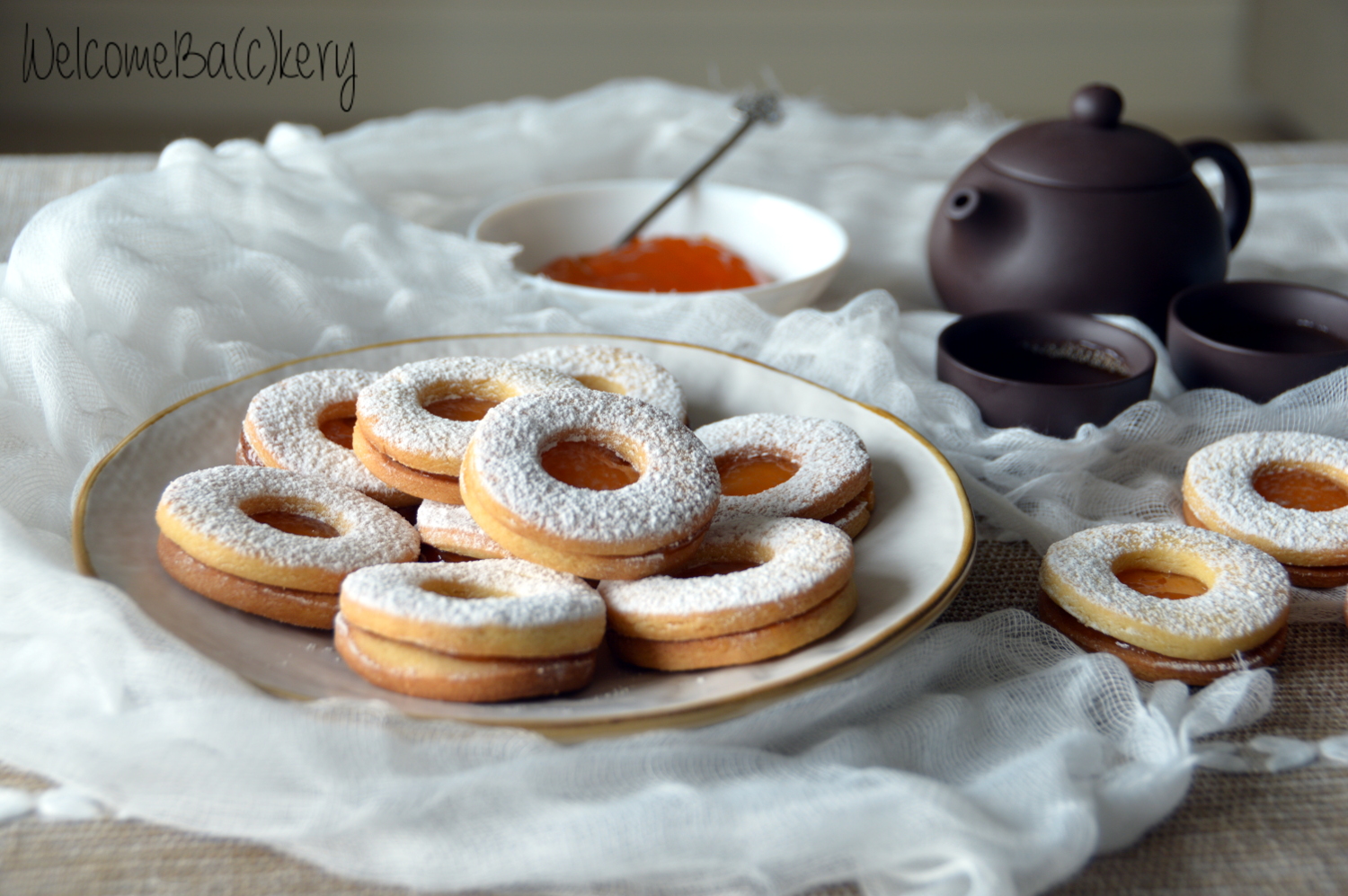 Once filled, I let them rest for at least an hour before serving: the pastry absorbs some of the filling and prevents the two biscuits from slipping when you bite them. Well sealed in a tin box, they keep well for two or three days. I have never seen them survive for so long … They are perfect to put in a transparent bag with a beautiful bow, ready to become a greedy gift.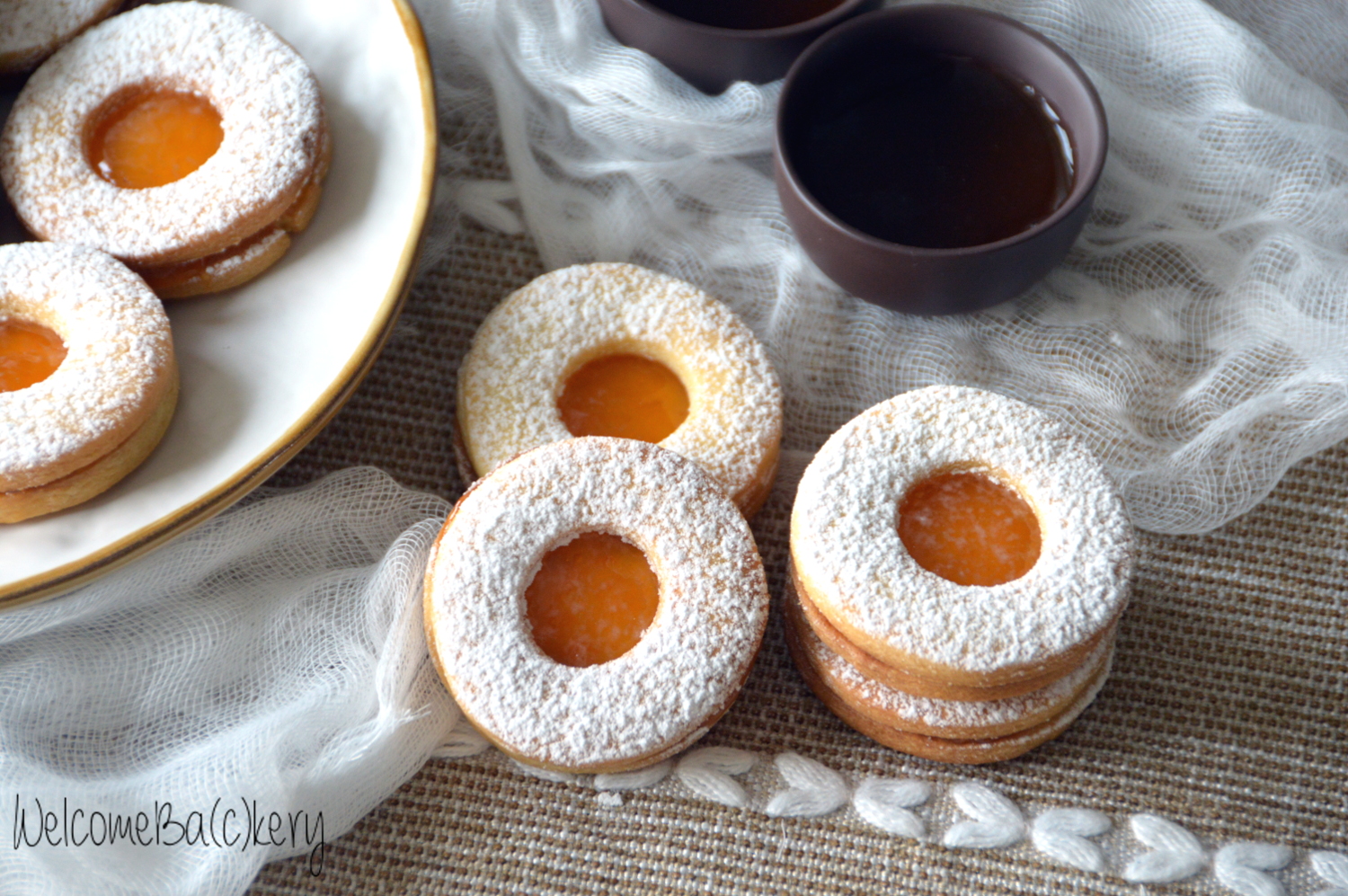 Shortcrust pastry biscuits, with apricot jam
Ingredients:
250 g all purpose flour
100 g powdered sugar
125 g butter, cold
1 egg
1 yolk
vanilla extract
1/2 teaspoon baking powder
a pinch of salt
apricot jam
Sift the flour and baking powder in a bowl. Combine the diced butter and knead with your fingertips to not overheat the butter, soaking the flour well, until you obtain a sandy-looking mixture. Make a well and add the egg, the yolk, the powdered sugar, the vanilla and the pinch of salt. Knead quickly, until the dough is uniform, elastic and smooth. Give the shape of a flattened ball, wrap in the film and let it rest in the fridge for at least an hour.