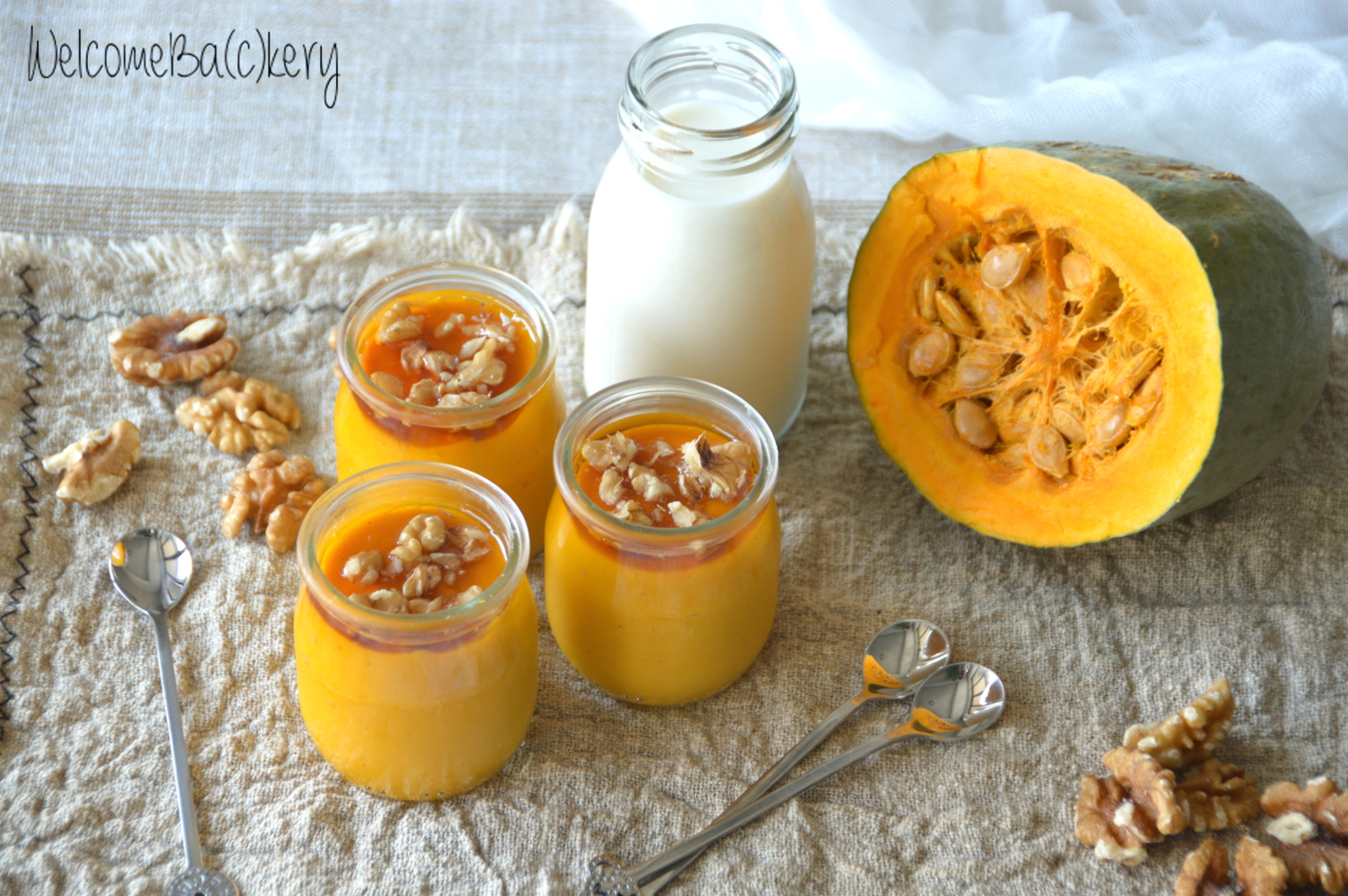 But since eggs are good even after Easter, I don't see why the same thing should not apply to pumpkins …
So here is this simple delight: a sweet, soft, spicy pudding, enriched by the warmth of the maple syrup and the walnut crunchy. Just a saucepan and a few minutes of patience to have a perfect spoon dessert as a snack but also as after dinner. If you are lazy like me you can present it already portioned in small glasses, otherwise it will be fine even a classic mold to be unmolded and then sliced.
Given the topping of maple syrup it's not very sweet: if you do not want to put it, add a little sugar. Or decorate it with a nice melt of dark chocolate. Maybe with a sketch of rum inside, and some almond slivers. In any case, try it!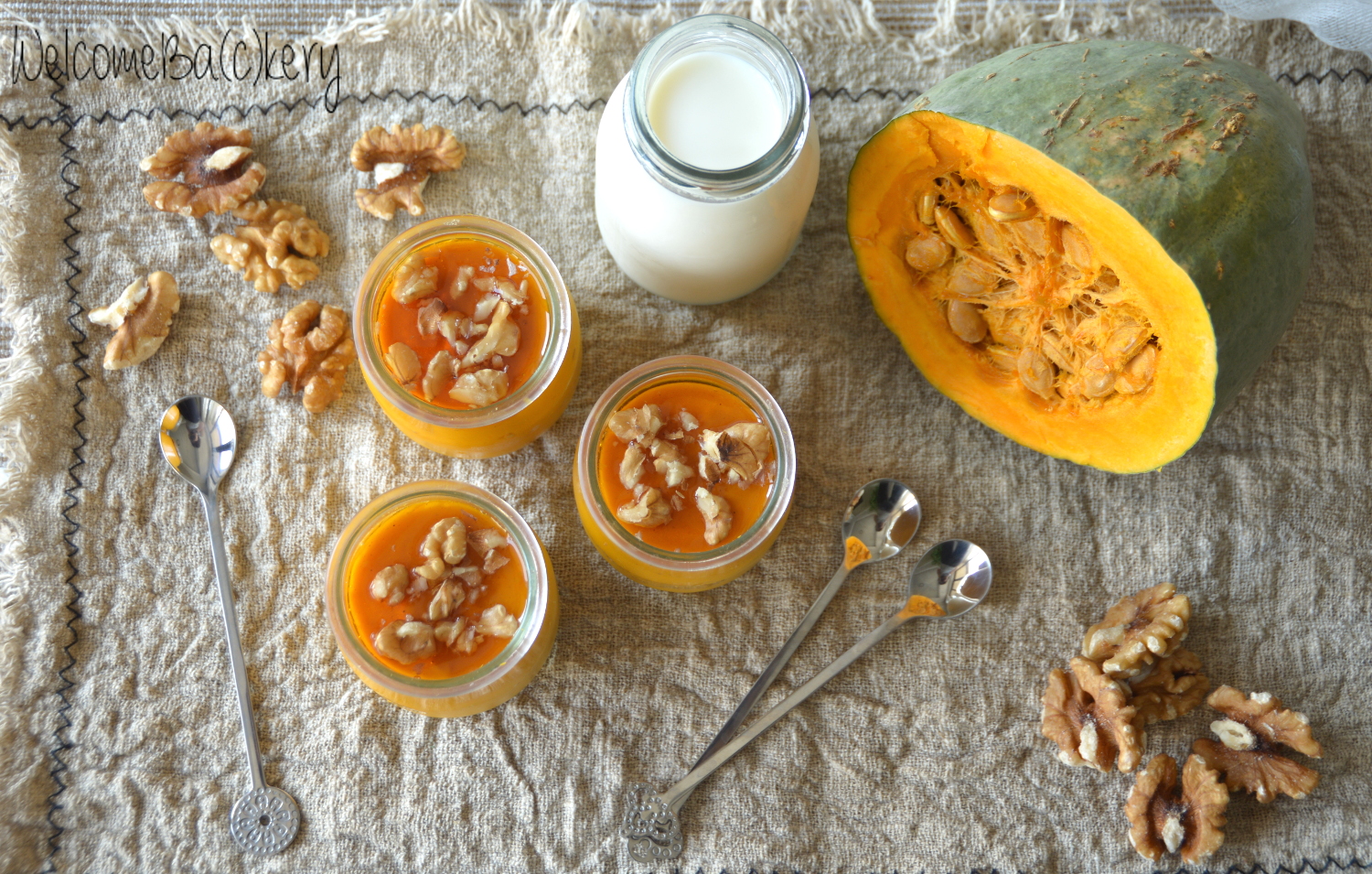 Pumpkin pudding, with maple syrup and walnuts
Ingredients for 5 little glasses (125 ml):
250 g boiled pumpkin, already peeled off
50 g sugar
300 ml whole milk
40 g corn starch
10 g butter
a pinch of cinnamon, nutmeg and ginger
a few drops of vanilla extract
some tablespoons of maple syrup
a handful of walnuts
Reduce boiled pumpkin to a smooth cream with an hand blender. Heat the milk and transfer a part into a small bowl, add the starch and dissolve it very well. In a small saucepan melt the butter over low heat, add the milk with the starch and then the rest of the milk, always mixing well and making sure that the starch does not clump. Now add the pumpkin, sugar and spices and cook on low heat for a few minutes, stirring constantly, until the pudding has thickened. Divide it in the glasses or in the chosen mold, let it cool and then transfer to the fridge for a few hours. When serving, decorate with maple syrup and chopped walnuts.