And after the cookies I put the matcha tea in the panna cotta too.
And it came out a fresh, delicate, pleasant dessert … indulged by a pouring of white chocolate sauce, which with the taste of tea forms an unforgettable couple!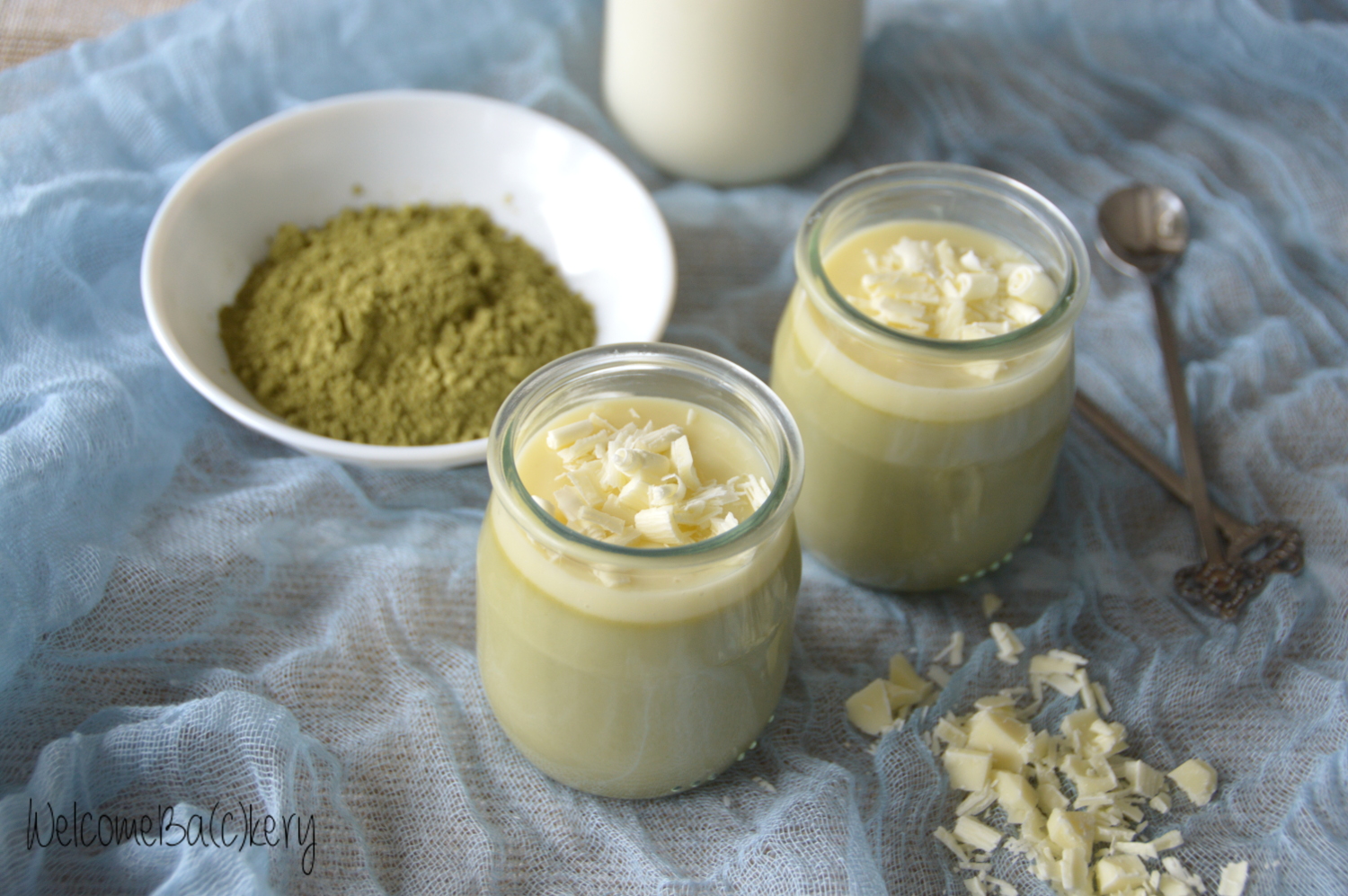 I love panna cotta. You can see how much from the amount of variations present in these pages. And matcha is an addiction now. Adding a spoon in the pan of the cream was an almost natural movement. And while I was cooking it, I wondered whit what to accompany it. Dark chocolate? White? Raspberry coulis? In the end won the ivory white, delicate and sober: I didn't want to eat too contrasting colors. And the result is one of the most delicious panna cotta ever experimented! I find it wonderful as after meal, where it quenches that little sweet desire without being cloying, and the fresh taste of tea cleans the palate.
The preparation is very simple, and – if you are lazy like me – you can make it even easier by portioning it into single-portion glasses: you will not even have to make the effort to turn it out of the mould!
In addition you can prepare it in advance: it can be kept in the refrigerator for up to 3-4 days.
What are we doing?
We prepare it?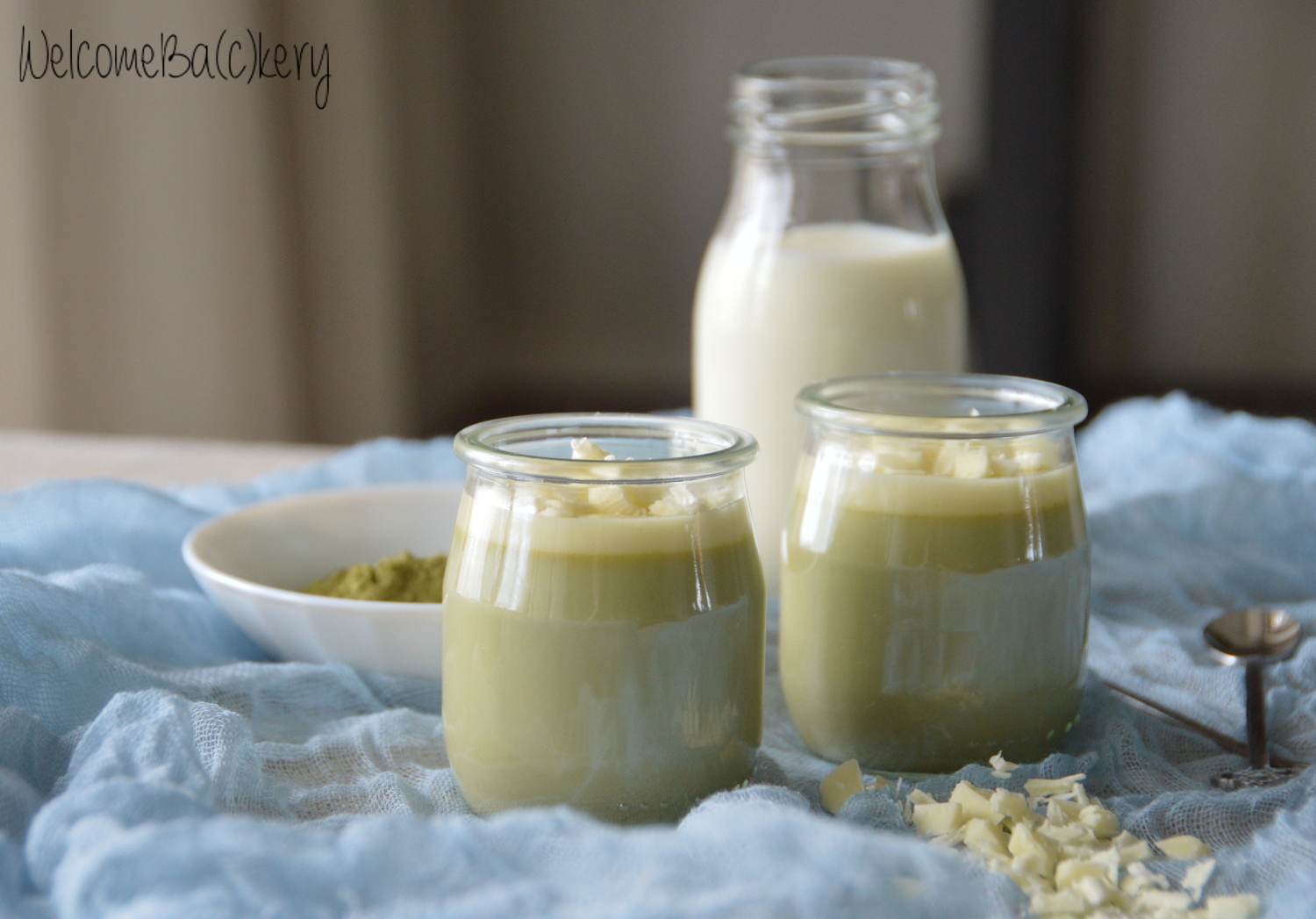 Matcha tea panna cotta, with white chocolate sauce
Ingredients for 2-3 serves:
250 ml fresh milk cream
4 g gelatine in sheets
70 g sugar
1 tablespoon matcha tea
for the white chocolate sauce
100 ml fresh milk cream
100 g white chocolate
10 g butter
Soak the gelatine in cold water for about ten minutes. Meanwhile heat the cream with the sugar in a saucepan. When this will be well melted add the matcha tea, stirring with a thin whisk to not form lumps. When the mixture is close to boiling and the ingredients well blended, turn off the heat and add the squeezed jelly, stirring thoroughly. Divide into the choosen glasses, let cool and then transferred to the refrigerator to cool for a few hours.
When the panna cotta is firm, we can add the chocolate sauce. In a saucepan, heat the fresh cream well with the butter. When it is boiling, pour it into a bowl where you will have chopped white chocolate. Let stand for a few minutes without touching, then mix well to completely melt the chocolate. Allow to cool slightly and pour a little sauce into each glass. When serving, if you like to decorate with white chocolate curls or even mint leaves.