Today we go for a tart, which I think I can put first in the ranking of my favorite desserts. The ones with jam, to be precise. A classic. And what I show you today is with the shortcrust oil, very fast and easy to manipulate and work.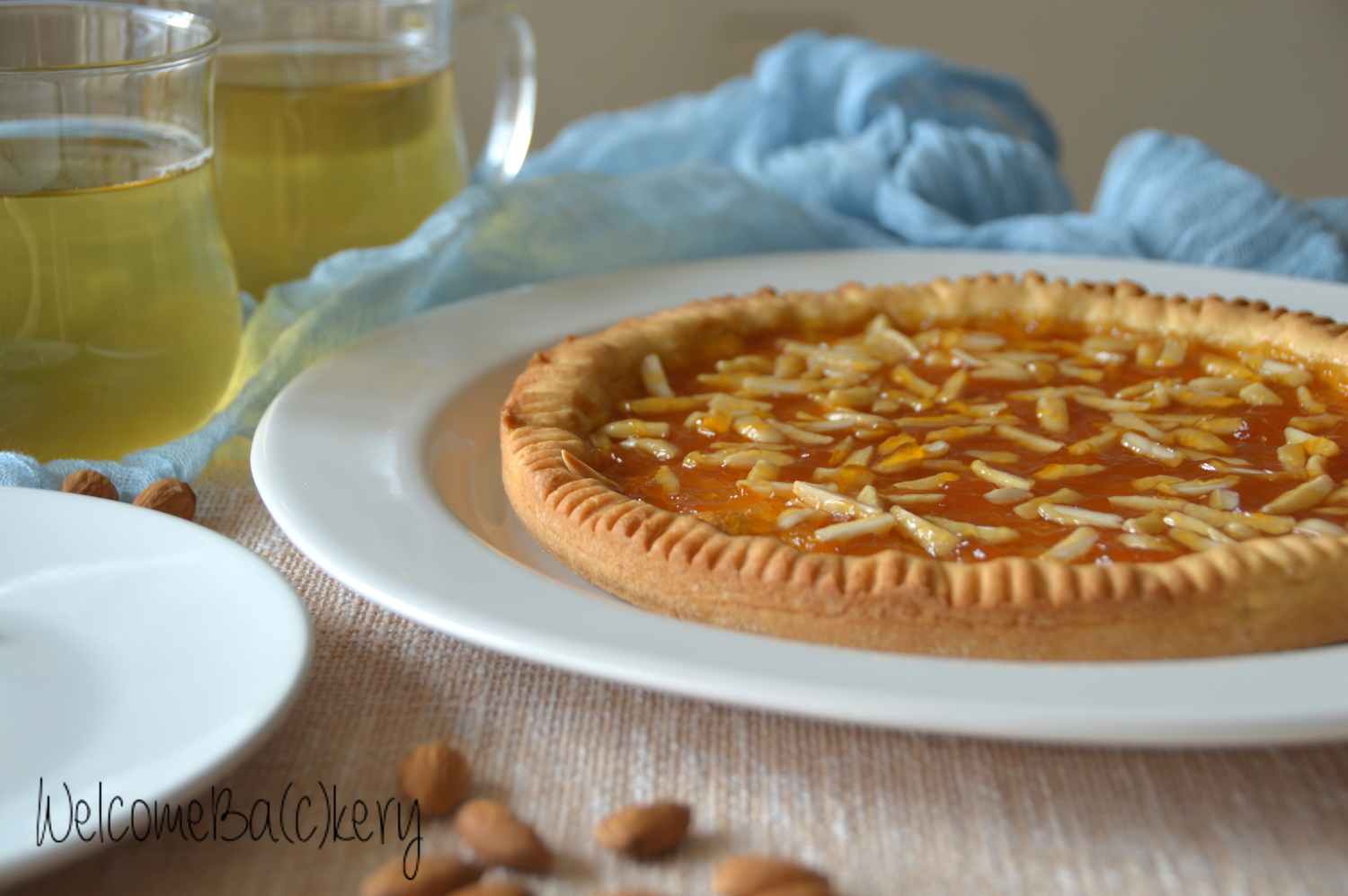 The recipe could only come from the wonderful Enirca's blog, Chiarapassion, which I will never stop to thank for this shortcrust pastry. Really without difficulty, it doesn't crumble and doesn't need to rest in the fridge before being rolled out. And then it's good! Compared to the classic shortbread with butter is more biscuit, the oil makes it more fragrant and crisp rather than melting. It taste like home.

I stuffed it with peach jam and sprinkled with almonds fillets, but you can choose the stuff you like best.
Since I did not make grids and decorations above the cake, with the advanced crust I cooked mini-tarts in the muffin mold, as you can see from the picture below.
Perfect to combine for a take-away lunch!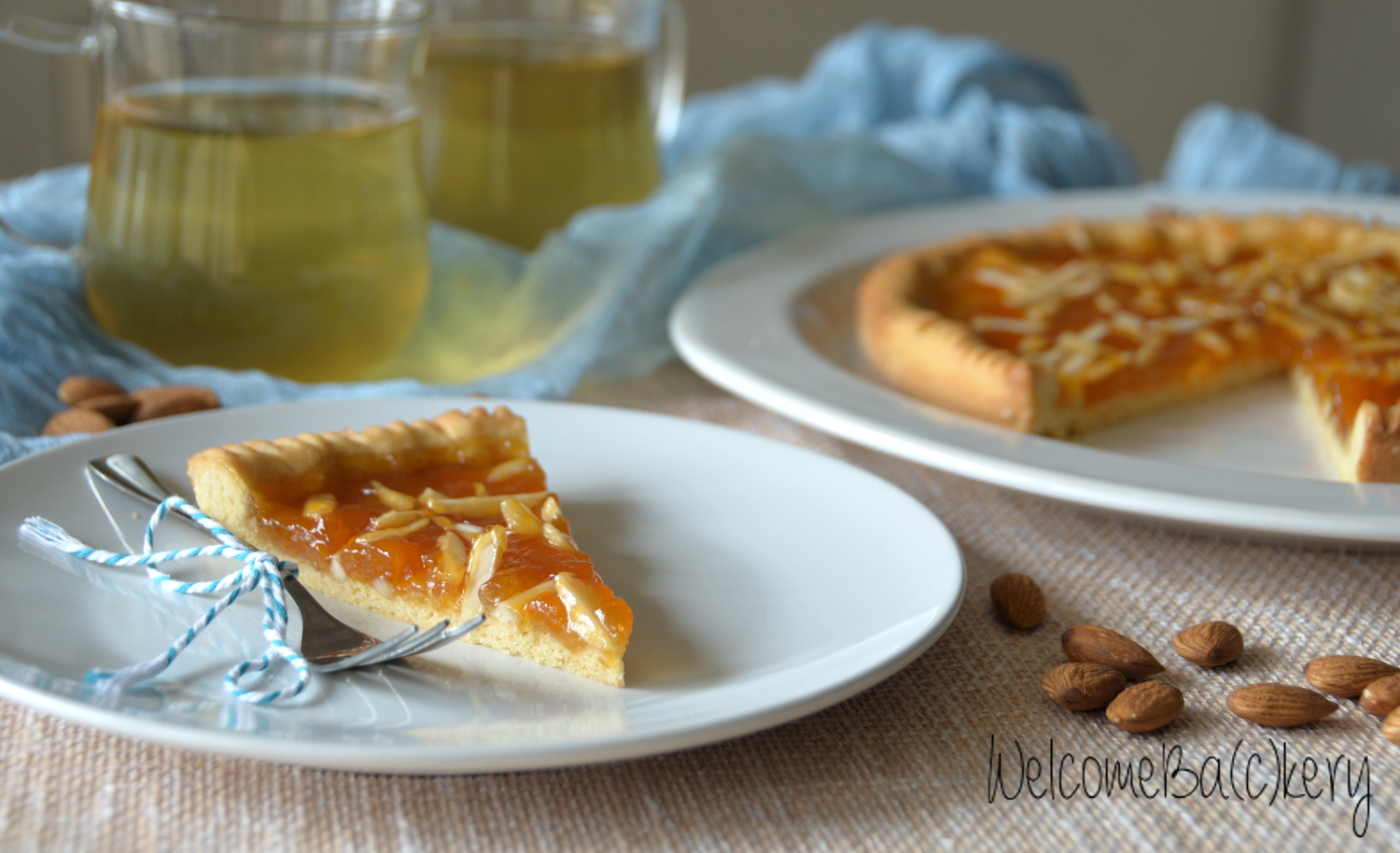 Jam tart, with quick oil shortcrust pastry
Original recipe Chiarapassion
Ingredients for a 22 cm diameter pan:
280-300

g all purpose flour




100

g sugar

1

egg




1

yolk

80

g sunflowers seeds oil




1

teaspoon baking powder




vanilla extract



a pinch of salt
250 g peaches jam
a handful of sliced almonds
In a bowl put the sugar, the pinch of salt, the oil, the whole egg and the yolk. Mix with a fork, adding the flour with the baking powder until the dough begins to form.
Transfer everything on a work surface and incorporate the remaining flour until you have a homogeneous and elastic dough, not sticky. (Usually 280 g of flour are enough).
Roll out on a lightly floured surface to a thickness of about 4-5 mm. Cover the previously buttered and floured tart mold with the pastry. Stuff with the jam and sprinkle over the almonds. Let it rest in the fridge and bring the oven to 180 ° C, static. Cook for 35-40 minutes until the pastry is golden. Allow to cool on a wire rack before serving.