Take some brownies.
Moist, melting, soft
and very chocolatey.
And add a touch of spice, little enough to surprise the palate.
Here, you have just tasted paradise.
You can do it again: just take another square.
But be quick because everyone will do it!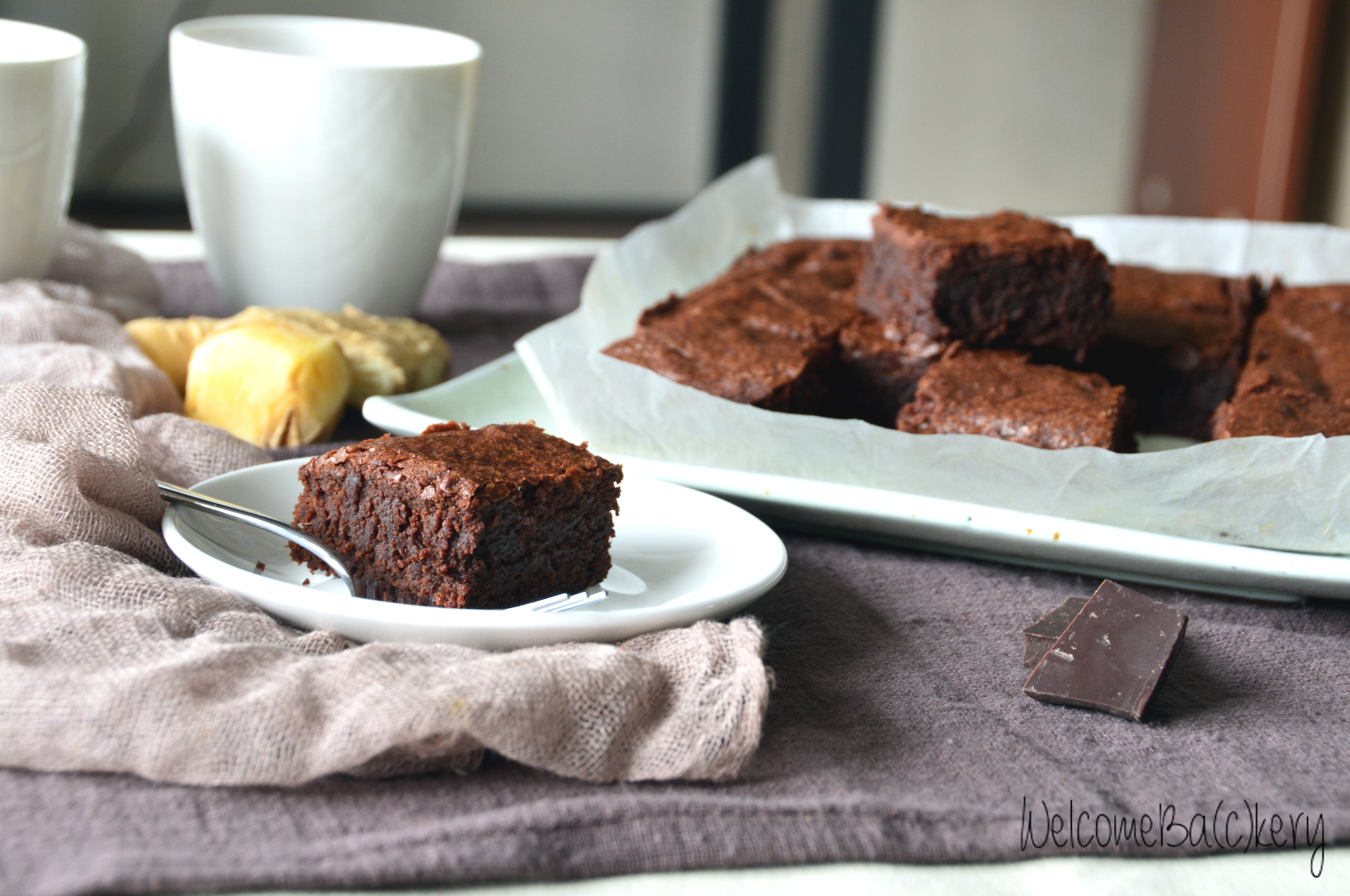 I served these brownies as one of the desserts for Easter lunch, celebrated among Italians here in Shanghai: we didn't have eggs but I didn't want to miss chocolate. Here, almost we fight to finish them! Although we were already about to burst we collect the crumbs from the plate … On the other hand with Martha you are never wrong: the recipe is incredibly simple, the only point to which pay attention is baking. In this type of sweets a few minutes too much could compromise the result. The brownies are ready when a toothpick inserted in the center of the cake comes out dry but with crumbs attached. Not before and absolutely not later.
Perfect for all occasions: from the informal and tasty snack to after-dinner, perhaps served with a little ice cream.
And with chocolate you always win.
Sacrifice some of that left over from Easter eggs, it's definitely worth it!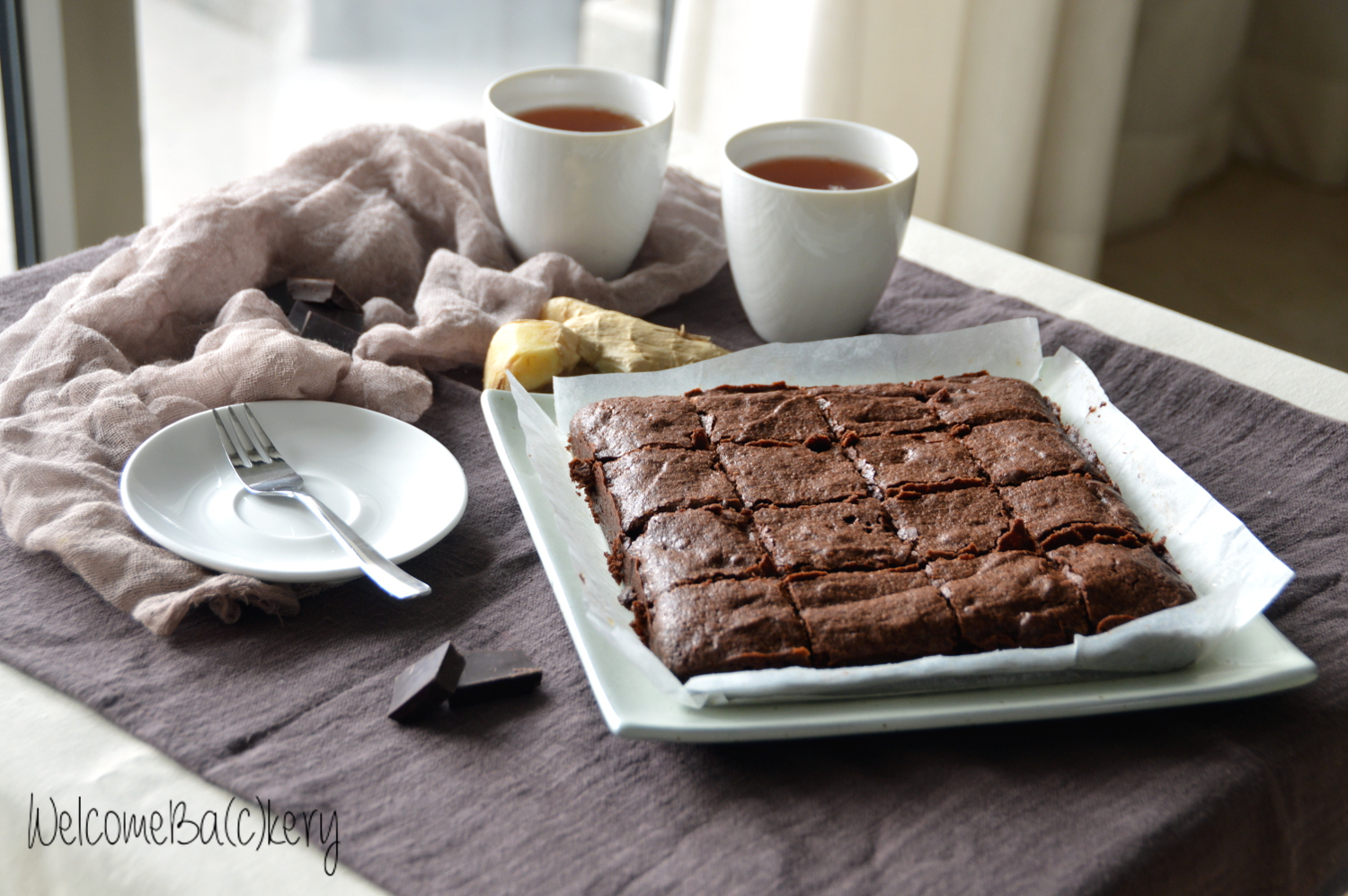 Ginger and chocolate brownies
Original recipe from "Cookies",  M. Stewart
Ingredients for a 20×20 cm pan:
115 g butter, plus more for greasing the pan
85 g dark chocolate, chopped
200 g sugar
25 g unsweetened powdered cocoa
2 eggs, big
1 teaspoon fresh grated ginger
1 teaspoon vanilla extract
1/2 teaspoon ground nutmeg
a pinch of ground cloves
1/4 teaspoon salt
Heat the oven to 160 ° C. Butter the pan, cover it with baking paper and butter it too.
Collect the butter and the chopped chocolate in a small saucepan and melt them over a low heat. Transfer to a bowl and add the rest of the ingredients. Pour the mixture into the pan and distribute it evenly.
Cook for about 30-35 minutes until a toothpick, inserted in the center, comes out covered with moist crumbs. Allow to cool for 15 minutes in the pan, then transfer to a wire rack. When the dessert is cold, divide it into 16 squares and serve. Keep tightly closed in an airtight box for no more than four days.