If you have in the fridge some cream cheese and coconut truffles, don't believe you can pass in front of it without open it.
Basically a cheesecake bite-size. Creamy, exotic, sweet and inside the crunchy almond. Everything ready in 5 minutes with only a bowl. That's why I love truffles! Easy, quick and irresistible.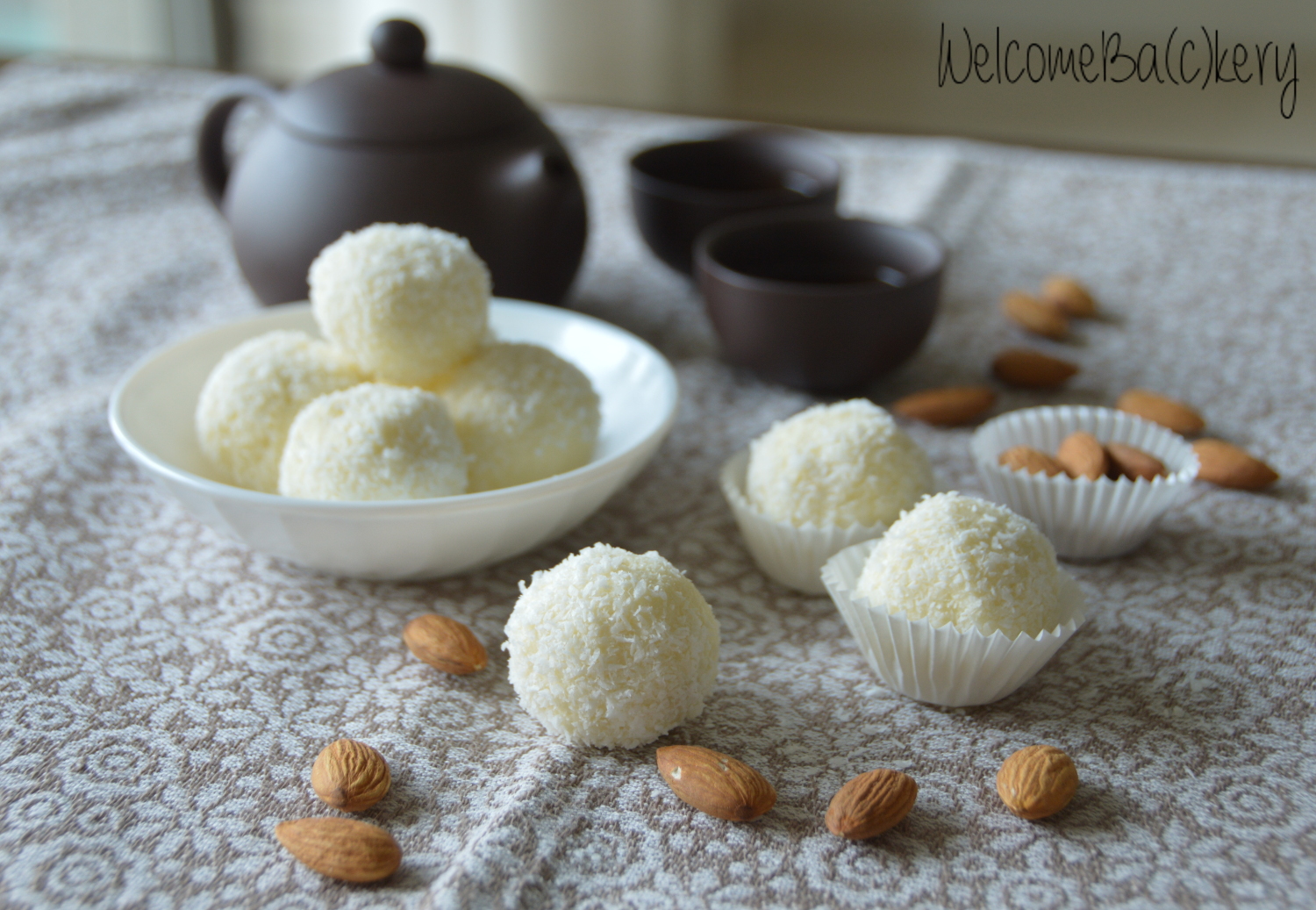 For who has not time, will o think he can't cook, or for who is simply curious and gluttonous. I've found the recipe here from the talented Mary, where I go aften to have a look.
Cream cheese and coconut truffles
Ingredients for about 20 pieces
200 g  Philadelphia or another cream cheese
5 tablespoons powdered sugar
20 almonds, about
12 tablespoons coconut flour + some for decoration
Put in a bowl the cheese, the sugar and the coconut flour. Mix well using your hands. Pick up a little of mix and shape it into a ball, like a walnut. Insert an almond inside and roll the truffle again to adjust the shape. When is ready roll it into some coconut flour to decorate. Keep in the fridge for at least 3 hours before serving.