There are times when things get congested, commitments overlap, concentrate, crush time.
And of course you want to be able to do everything anyway.
Even a nice sweet, like these coffee mini muffins.
Super fast to do and to eat with a bite.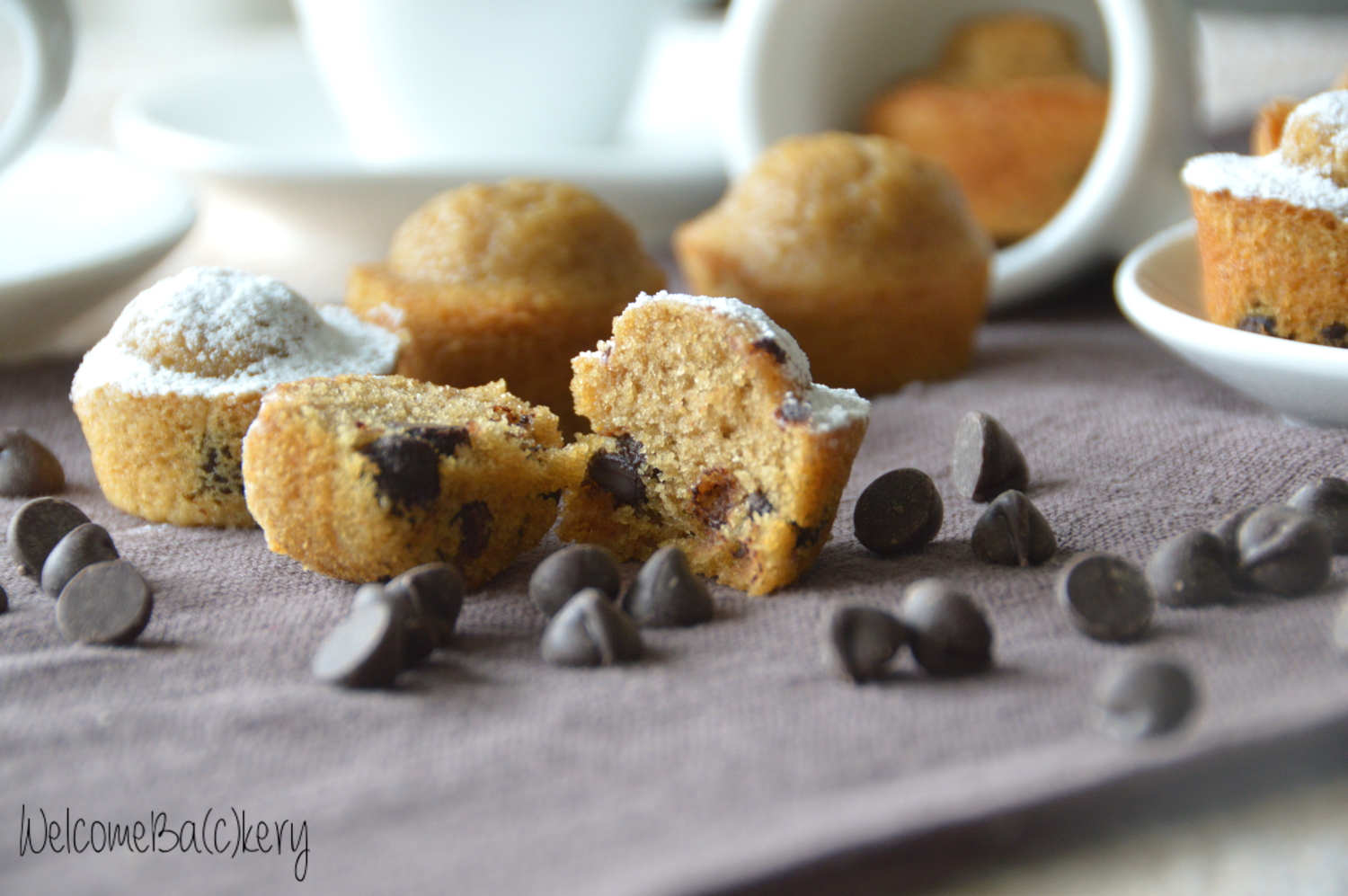 With a very good smell of coffee and the pleasant surprise of chocolate chips when you bite them, they are soft and with a tantalizing dimension. Also perfect to serve with the cup after lunch, to satisfy that desire for dessert without overdoing it.
Of course you can also make them the size of the classic muffins and replace the dark chocolate drops with white chocolate or chopped hazelnuts. And trust me if I tell you that it takes longer to explain to you how to do them than to do them!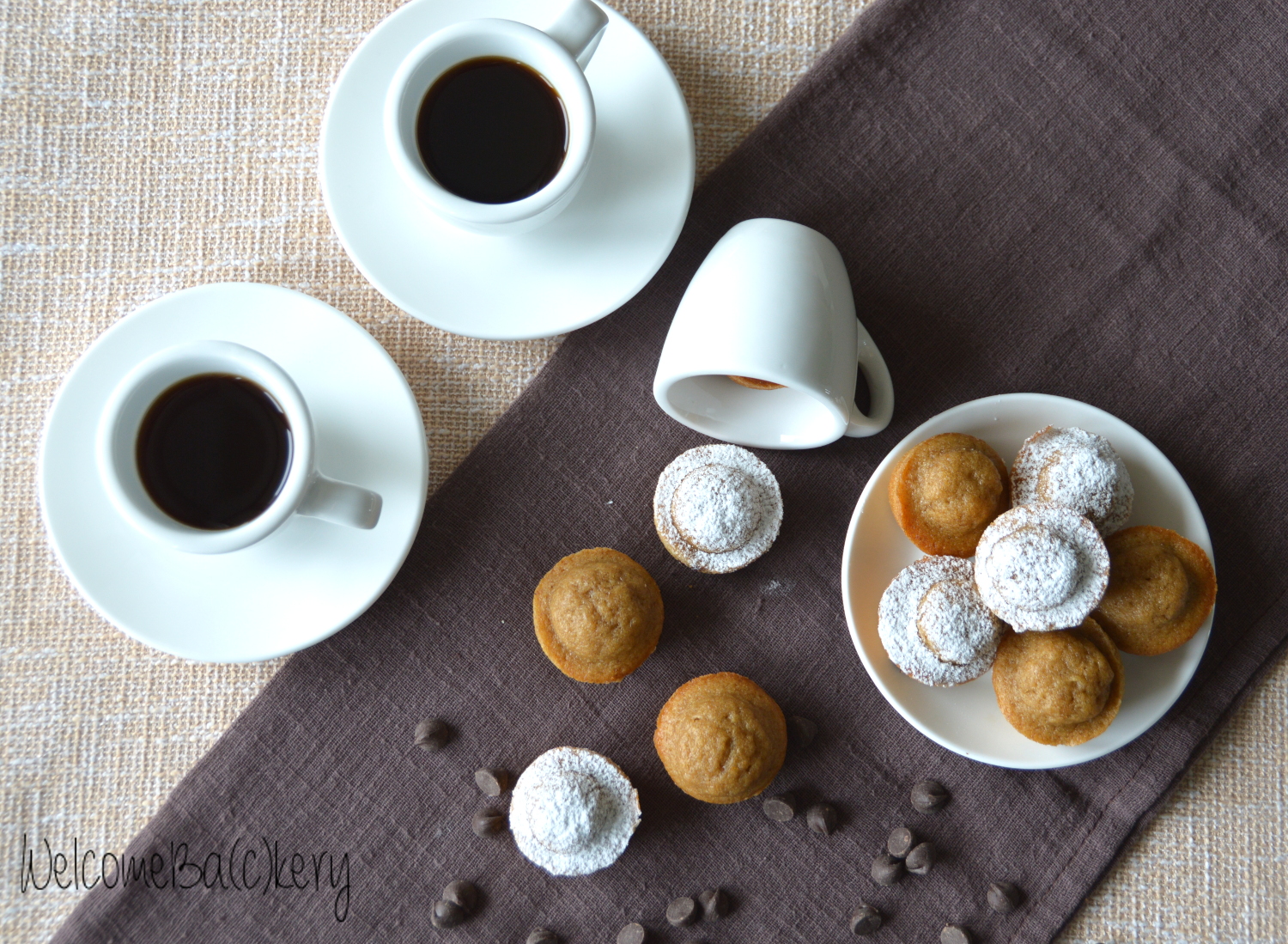 Coffee mini-muffins with chocolate chips
Ingredients for 24 pieces:
1 egg
100 g sugar
70 ml coffee
60 ml milk
130 g all purpose flour
8 g baking powder
vanilla extract
50 g sunflower seeds oil
80 g chocolate chips
a pinch of salt
Prepare the coffee with the mocha and let it cool down. In a bowl mix the egg, oil, milk, coffee and a pinch of salt. Add the sifted flour and baking powder. Mix just enough to make the dough smooth, then add the chocolate chips. Give a quick stir and distribute the dough in the mold of the muffled and floured mini muffins. Bake in preheated oven at 180 ° C for about 12-15 minutes. Allow to cool before serving. To decorate with icing sugar.