Today I have some irresistible coconut biscuits, filled with a cheese cream with white chocolate! Because even if here in China my sweet consumption dramatically collapsed, sometime I need a great hit of life.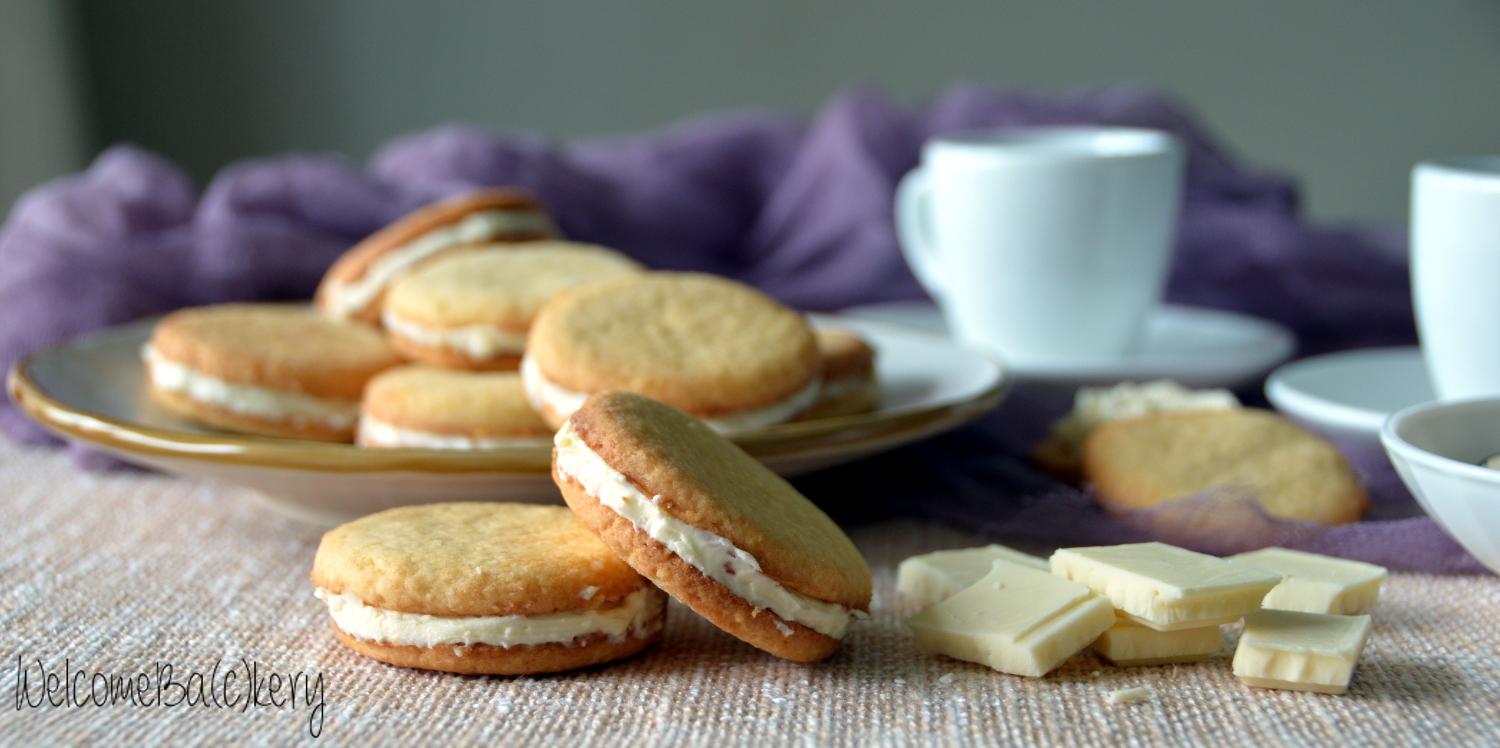 Two coconut shortbreads that hold a vanilla cream, rich in white chocolate pieces, that I think is perfect with coconut. ne of these to have with the coffee and for a while the world is a better place to be!
They're not so difficult, and if you are really lazy you can fill them with hazelnut and cocoa spread!
Coconut biscuits, filled

Ingredients for 25 pieces about:
for the biscuits
200 g all purpose flour
50 g coconut flour
1 egg
1 egg yolk
125 g butter, cold
100 g powdered sugar
half teaspoon baking powder
a pinch of salt
for the filling
150 g cheese cream
1 tablespoon powdered sugar
1/2 teaspoon vanilla extract
50 g white chocolate
Let's start with the biscuits. Mix in a bowl the sifted flour with the baking powder, add the coconut flour and the salt. Cut the butter in little pieces and add it to the flour, kneading with the tip of your fingers, until you have a sandy mix. Add now the sugar, the egg, the yolk and knead quickly, until the dough is smooth. Wrap in plastic and set in the fridge for 1 hour. Now roll out the dough on a lightly floured board, to a 3 mm thickness about. Cut out the cookies and set them on a baking tray covered with baking paper. Bake at 180°C for about 8 minutes, until the edges are golden. Let cool down on a wire rack.
Now let's prepare the filling. In a bowl stir together the cheese cream, sugar, vanilla extract until everithing is smooth. Now add the white chocolate, grated or chopped up with a knife.
Spread a little of the filling on a biscuit and cover with another. Keep in the fridge for 2-3 days, closed in a box.