Here I am back in Shanghai after exploring another piece of Asia, Japan.

And as usual I came back with a great desire to put something in the oven.

Something autumnal

, despite the more than summer temperatures that still make us sweat.

And so here is a fast and delicious apples galette!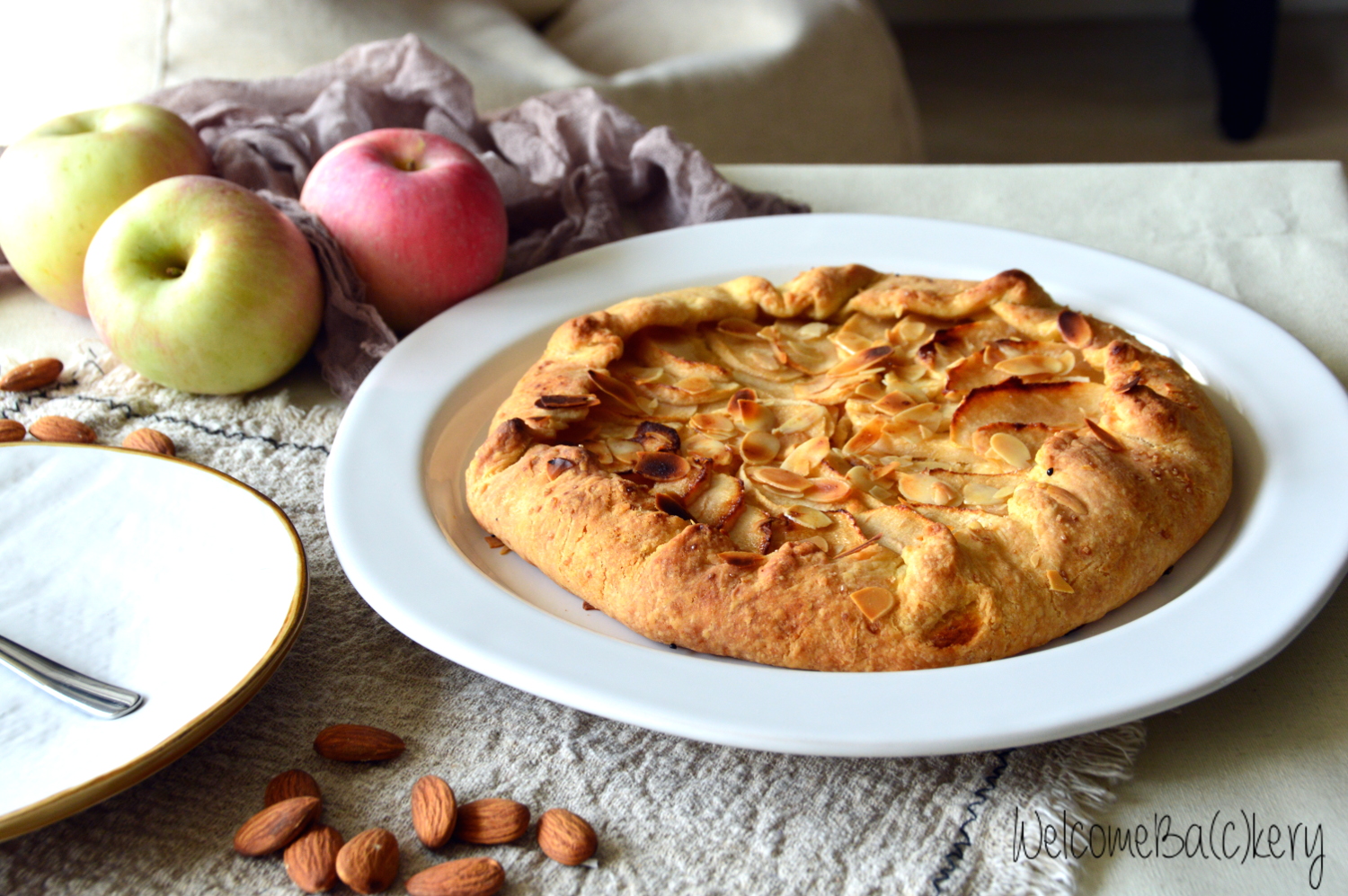 A disc of fragrant brisèe, a soft and delicate almond cream and the fragrant apples and complete the work. Easy, fast and irresistible!
The only thing you have to pay attention to is the preparation of the brisèe: water and hands must be very cold, and do not knead it it more than necessary. If you want you can also freeze it, to have a dough to turn into a shell every time you crave a sweet. And next time I'll try to replace hazelnuts with almonds, for an even more decisive taste.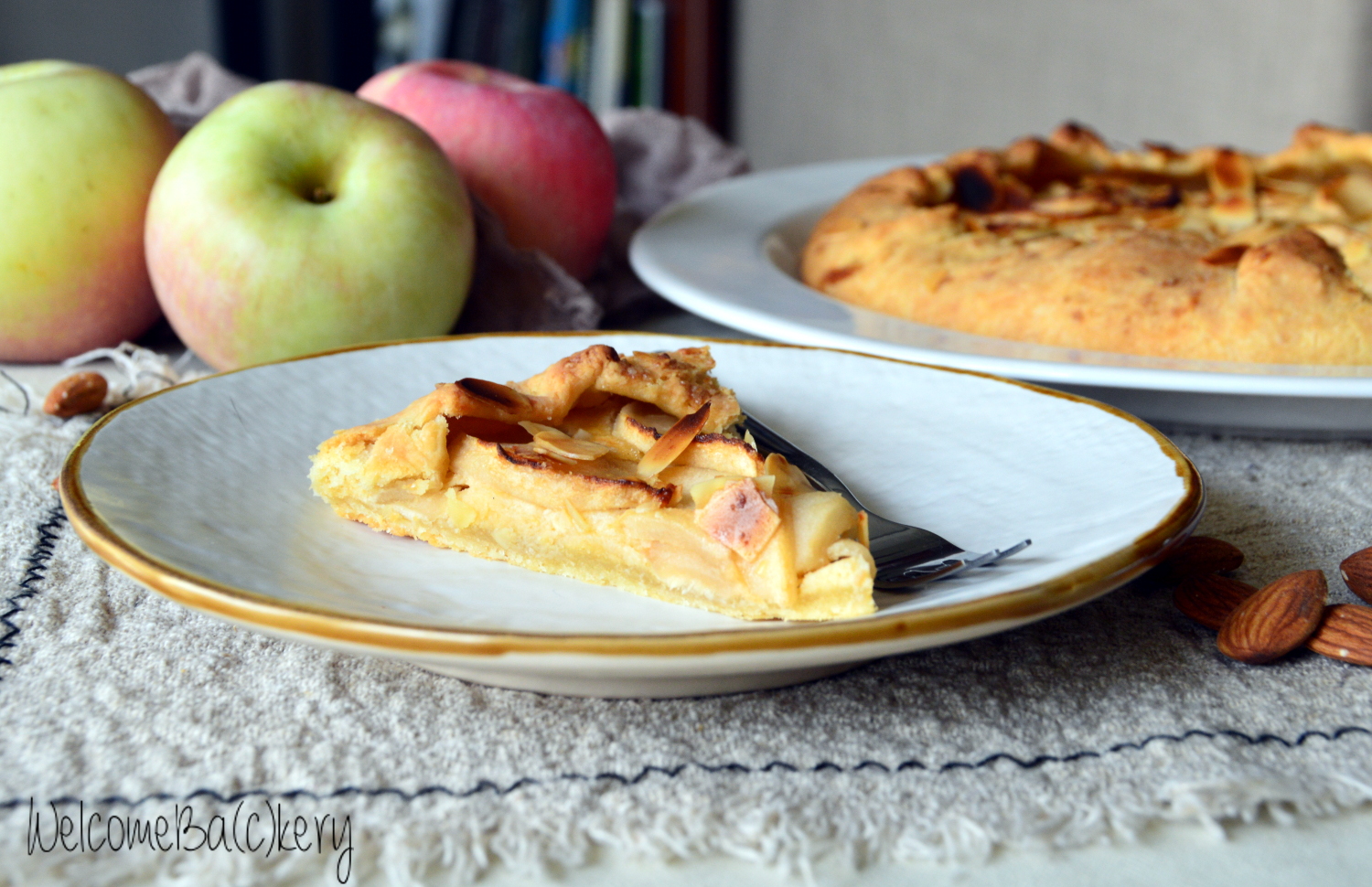 Almonds and apples galette
Ingredients:
for the brisèe
160 g flour
1 tablespoon sugar
110 g cold butter
a pinch of salt
75 ml cold water
for the filling
60 g almonds flour
2 apples
1 egg
2 tablespoons sugar
a pinch of salt
1/2 teaspoon of vanilla extract
2 tablespoons of sugar cane
sliced almonds
Prepare the brisèe. Sift the flour into a bowl, add the salt, sugar and butter cut into small pieces. Mix the flour with the butter, kneading it with your fingertips until you have a crumbly mixture. Add the well chilled water, mixing quickly until the dough is smooth and elastic. Then wrap in plastic wrap and let it rest in the fridge for an hour.
Prepare the filling. Collect the almond flour, sugar, vanillin, salt and egg in the mixing bowl. Blend until all the ingredients are homogeneous. Peel and core the apples, cut them into thin slices.
Now assemble the galette. Spread the dough on the lightly floured work surface, in a disk about 3-4mm thick. Transfer it to the baking tray covered with baking paper. Spread the almond cream in the center, leaving a border of about 4 cm free. Arrange the apple slices in a radial pattern, fold the dough edge towards the center. Sprinkle with brown sugar and decorate with sliced almonds. Bake for about 35 – 40 minutes in a hot oven at 180 ° C. Allow to cool before serving.