There are two kind of shrewd recipes: the ones that are awful and the one that overcome every expetation. These quick little flat-bread with Philadelphia belong to the second one, actually when I tasted them I tought that I've mede some magic!
I tried these flat-breads almost by chance because I hadn't the time to make bread. Here in China even if you buy it in some bakery it's still disapponiting, so if have to du by yourself. These are quick for sure, both in the preparation than in the cooking. And I'm not exaggerating when I ask: "What kind of bread do you want me to make?" the answer is always: "The little flat-breads!"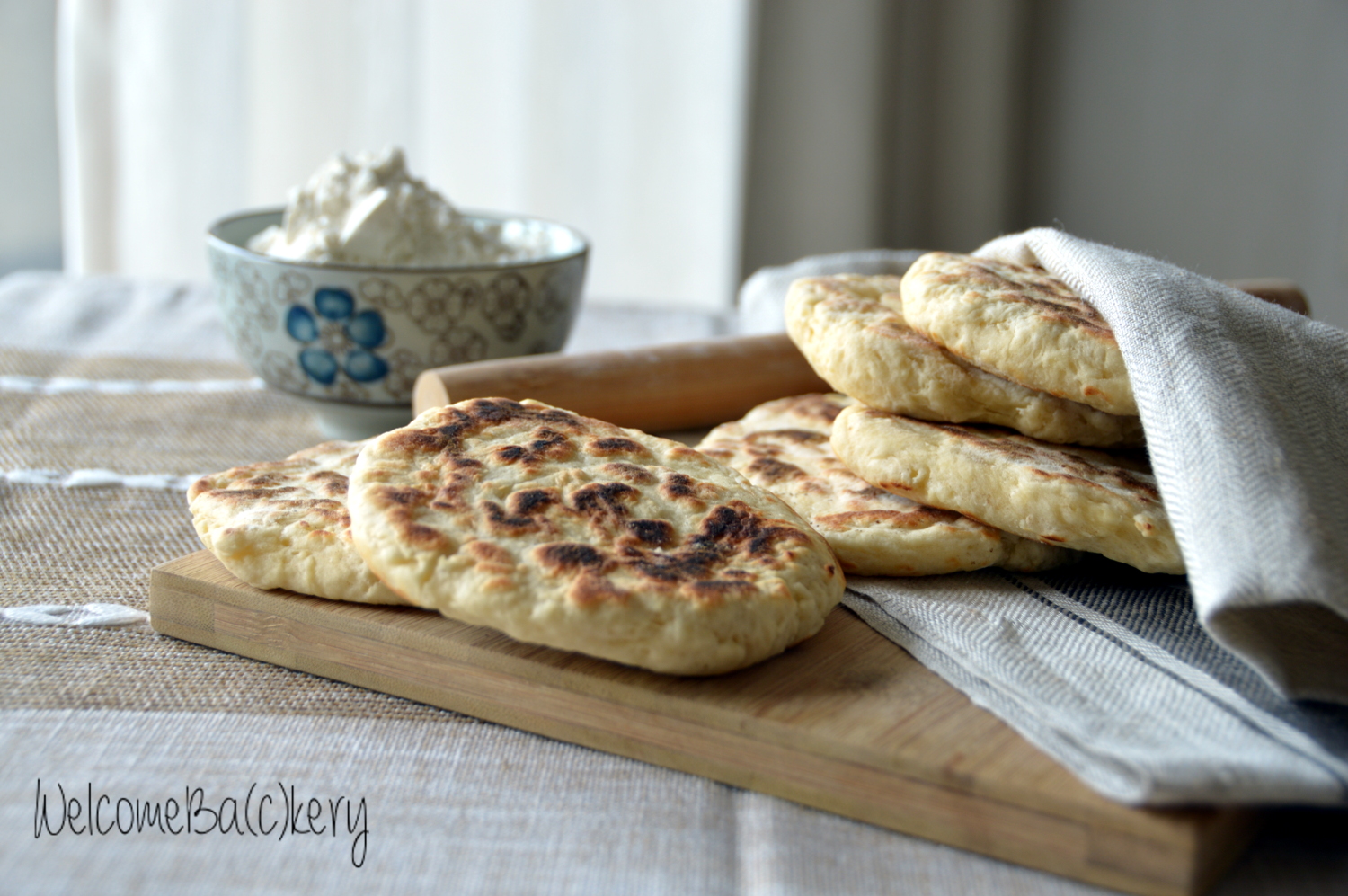 Always good: meal, snacks, buffet, pic-nic. Soft and fragrant, and also the freezer test is passed: a few minutes in the oven and they return like just cooked! I won't stop thanks Arabafelice for this recipe that enter in my everyday cuisine.
You don't have exuses: easy, quick, very good and with simple ingredients. Do them, now!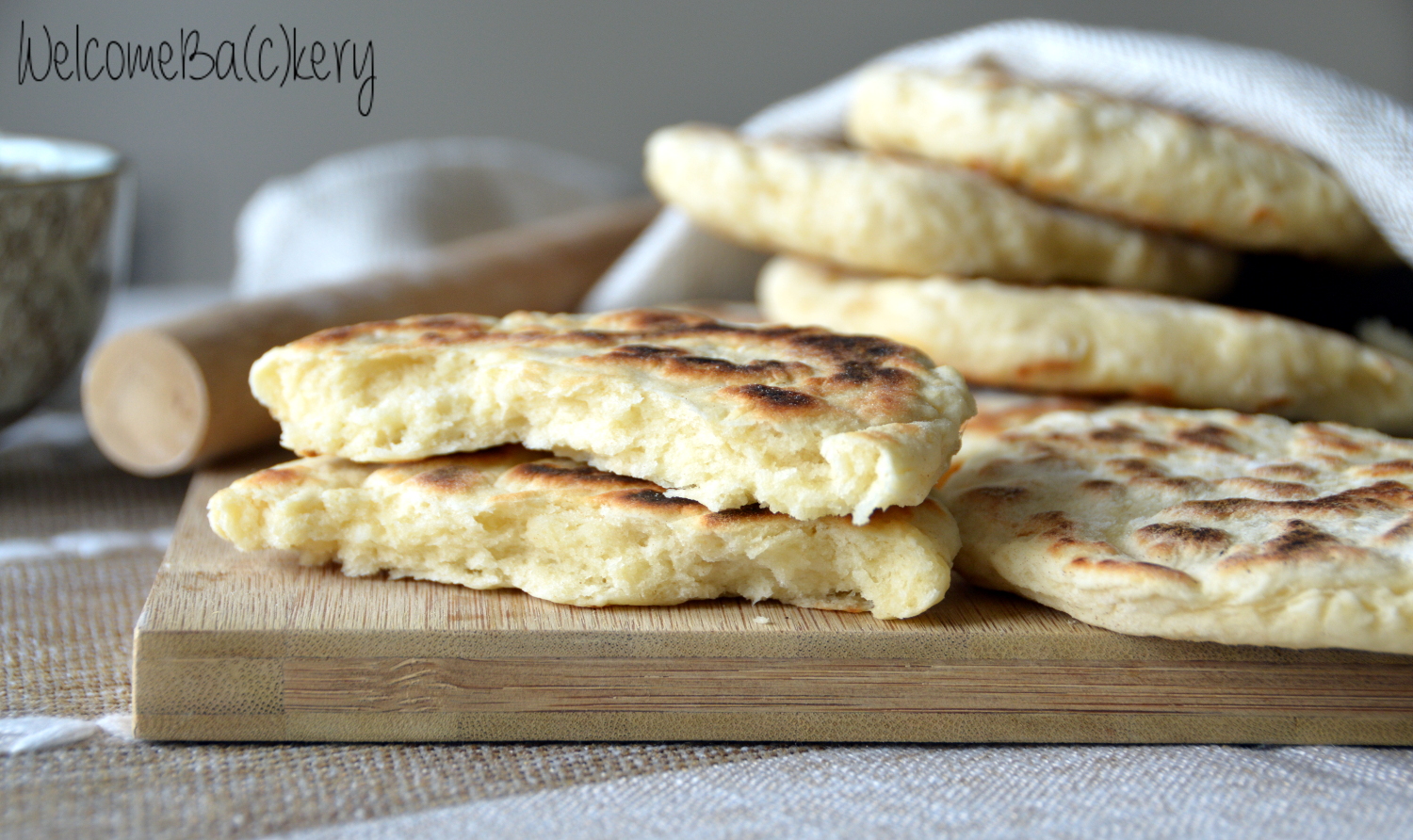 Quick little flat-breads with Philadelphia
Ingredients for 8 pieces
250g all-purpose flour
2 teaspoons of baking powder
100g water
100g Philadelphia
15 g extra-virgin olive oil
a teaspoon of salt
Put all ingredients in a bowl and knead at first with a spoon, then with your hands, kneading just for a few minutes, until the dough is smooth and soft.
Cover with a cloth and let rest for 10 minutes, heat a fry-pan with thick bottom over medium stove.
Divide the dough in eight pieces and shape them into little balls, than rool them out wit a rolling pin or with your hands, not too thin. Cook for a few minutes for each side in the fry-pan, until lightly puffed up and coloured.