I'm back to Shanghai, to my kitchen, to my gimcrackery. And after a month of absence I let you imagine the chaos and things to do to resume the rhythm, to give back a kind of cadence to everyday life. Time to play in the kitchen is reduced to the bone. But not for this I give up to a homemade sweet: a fast but soft and scented orange mug cake!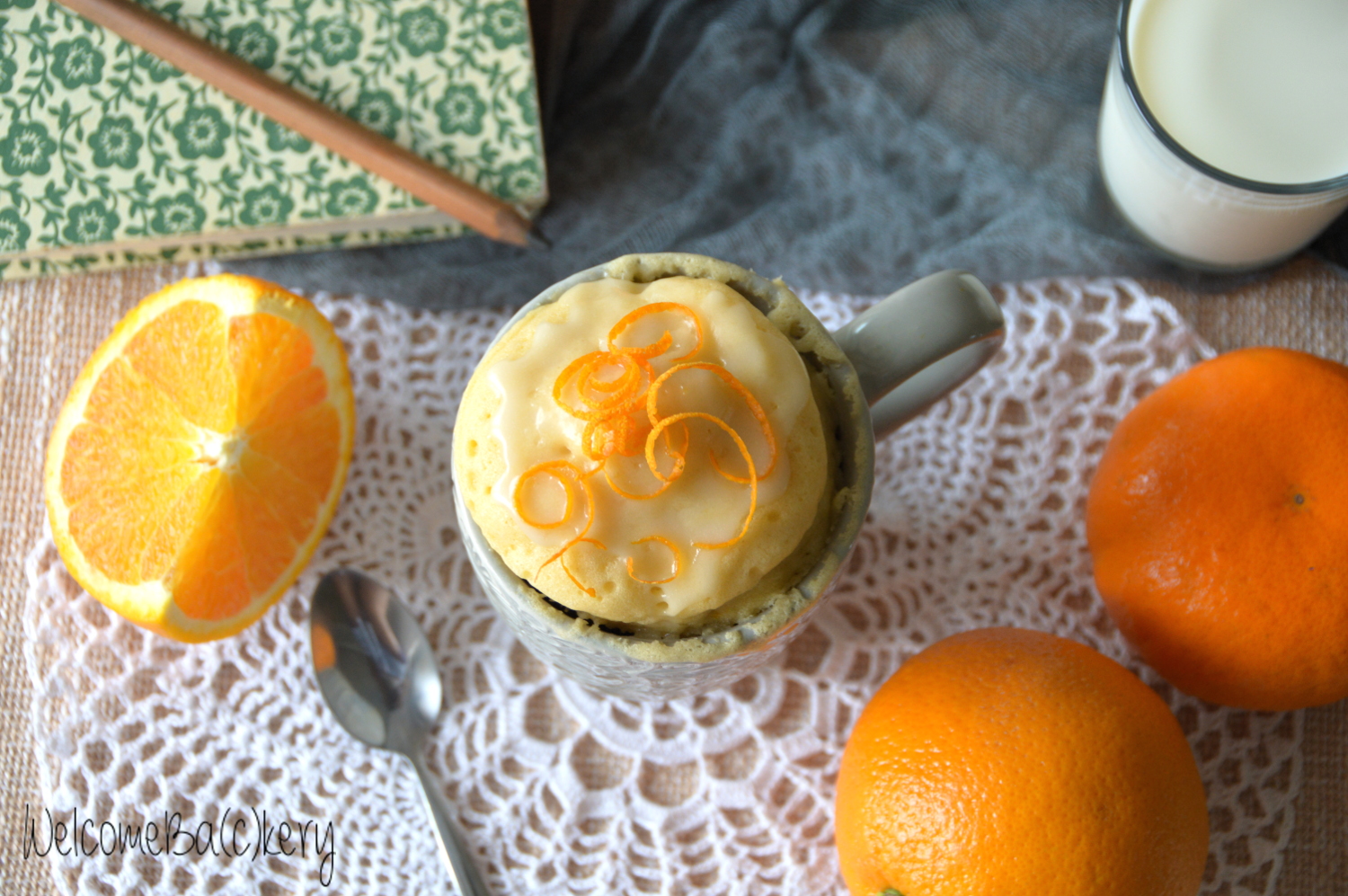 A mug and a fork, not even five minutes and in your hands you will tighten a warm and good cake, with all the aroma of the citrus protagonist of the season, to eat immediately with the teaspoon.
Set aside a little distrust of the system I have already prepared several versions of this sweet.
The speed is magic and a breakfast – or snack – with this is greedy and also fun.
I recommend: serve it hot, when it cools it loses some of its personality and also softness.
Also for the "baking", adjust the time to the size of your mug and the power of your microwave.
Better  bring it out when the center is still slightly soft, it will harden in a couple of minutes.
Mug cakes are not made to be stored: prepare them and eat them as soon as the temperature allows you!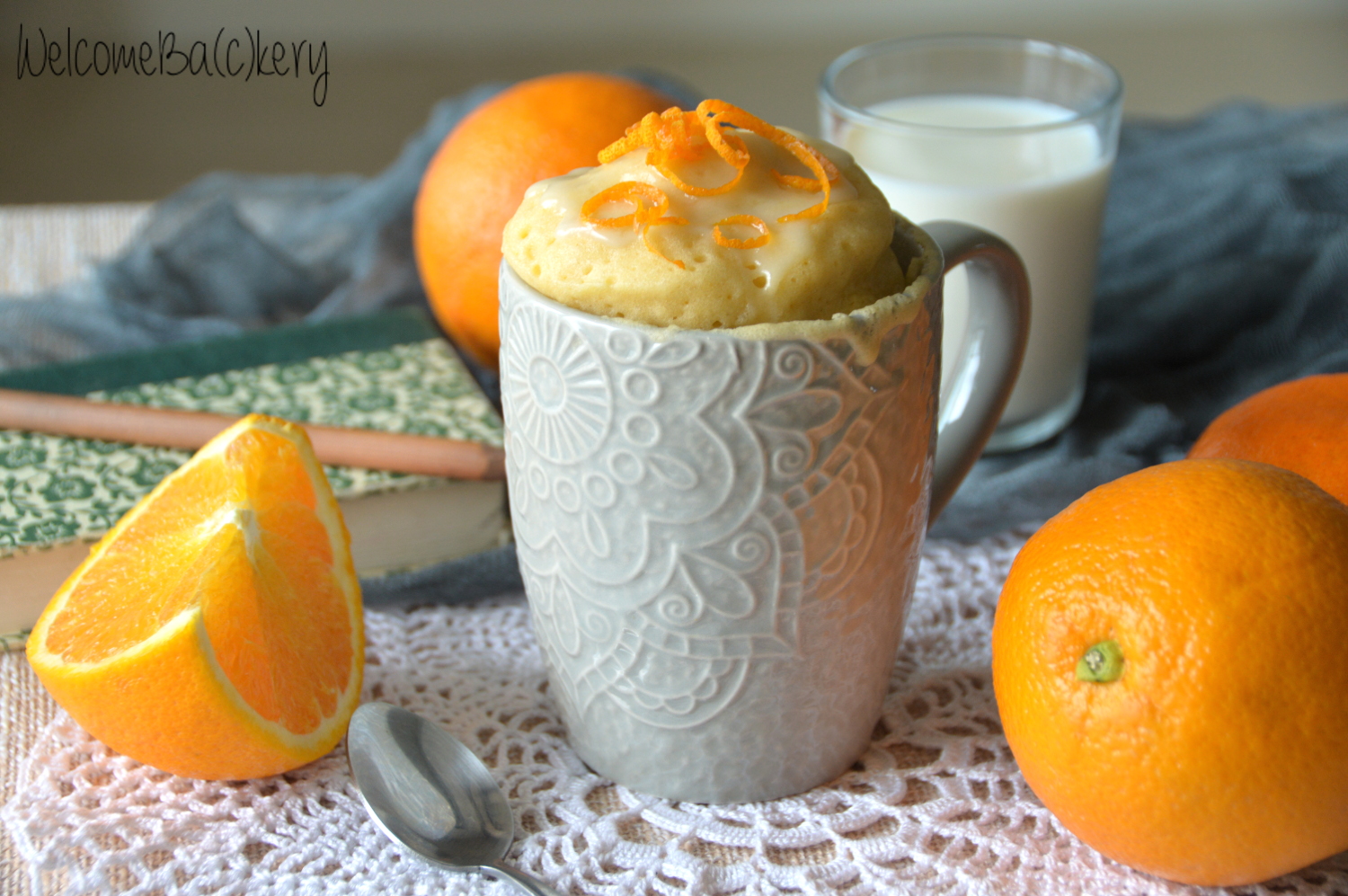 Orange mug cake
For 1 mug:
30 g butter
4 level tablespoons caster sugar
2 teaspoons orange zest
1 egg
4 tablespoons single cream
1/2 teaspoon vanilla sugar
6 tablespoons all-purpose flour
1/2 teaspoon baking powder
decoration:
4 tablespoons icing sugar
1-2 tablespoons orange juice
orange zest
Melt the butter in a bowl in the microwawe for 20 seconds (800W). In a mug beat in one by one the sugar, orange zest, egg, vanilla sugar, cream, flour, baking powder and melted butter. Cook in the microwawe for about 2 minutes (800W). Decorate with orange icing (mix icing sugar with orange juice) and orange zest.