Another non-recipe, as is perfectly suited to summer.
A cold chocolate to drink, delicious, refreshing, with an intense taste of chocolate and absolutely very dangerous!
I make half a dose at a time because knowing that it's in the fridge I lose any rational capacity.
You just want a little more …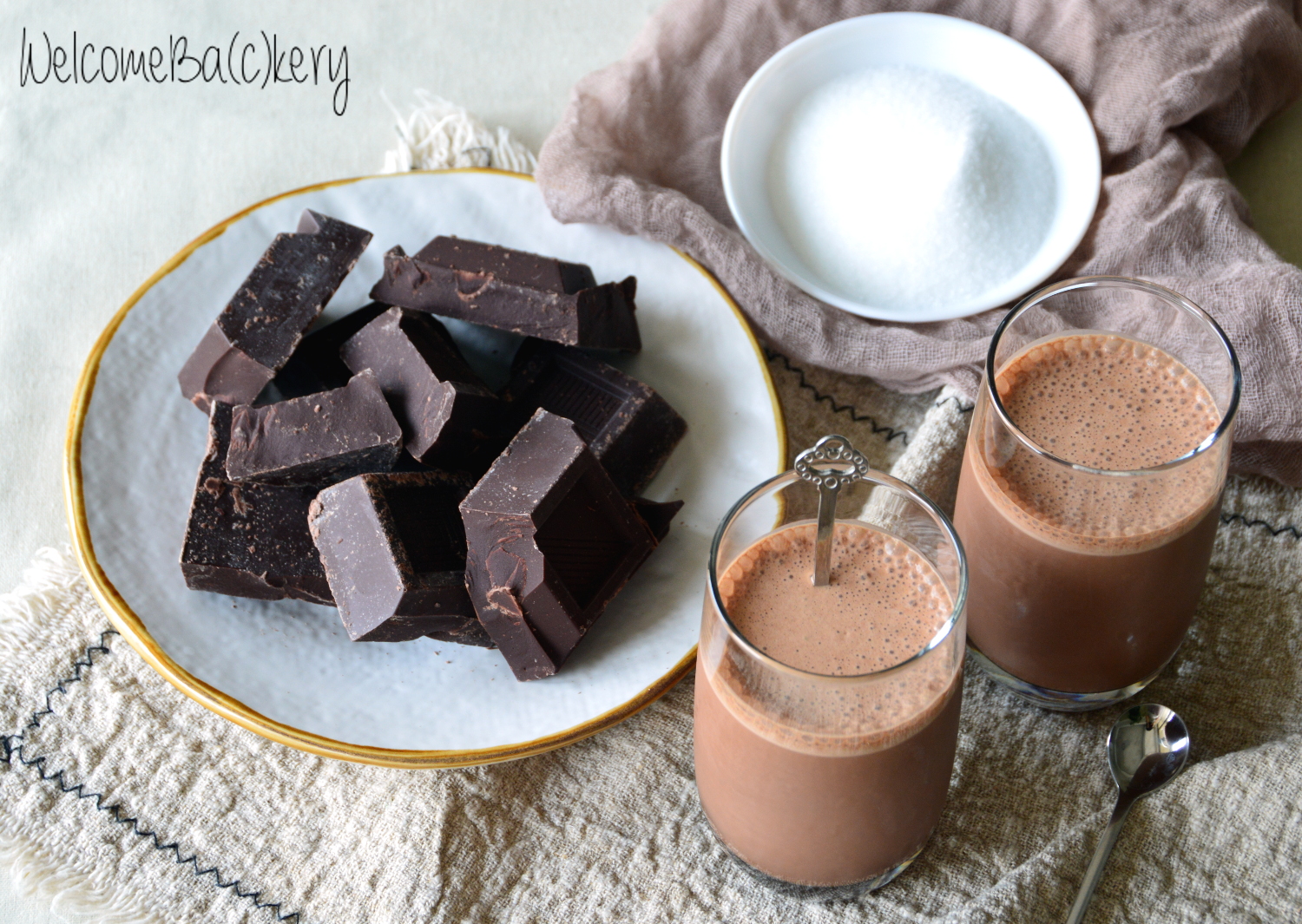 The most complicated thing to do is heat the milk – I recommend it be whole and fresh. And then just dissolve the rest of the ingredient inside. I expected it to be good, but not so perfect. I have already used an important part of the stocks of dark chocolate brought from Italy doing it, but it is a very good end! For breaks in the hot afternoons or even at breakfast, everyone will like it!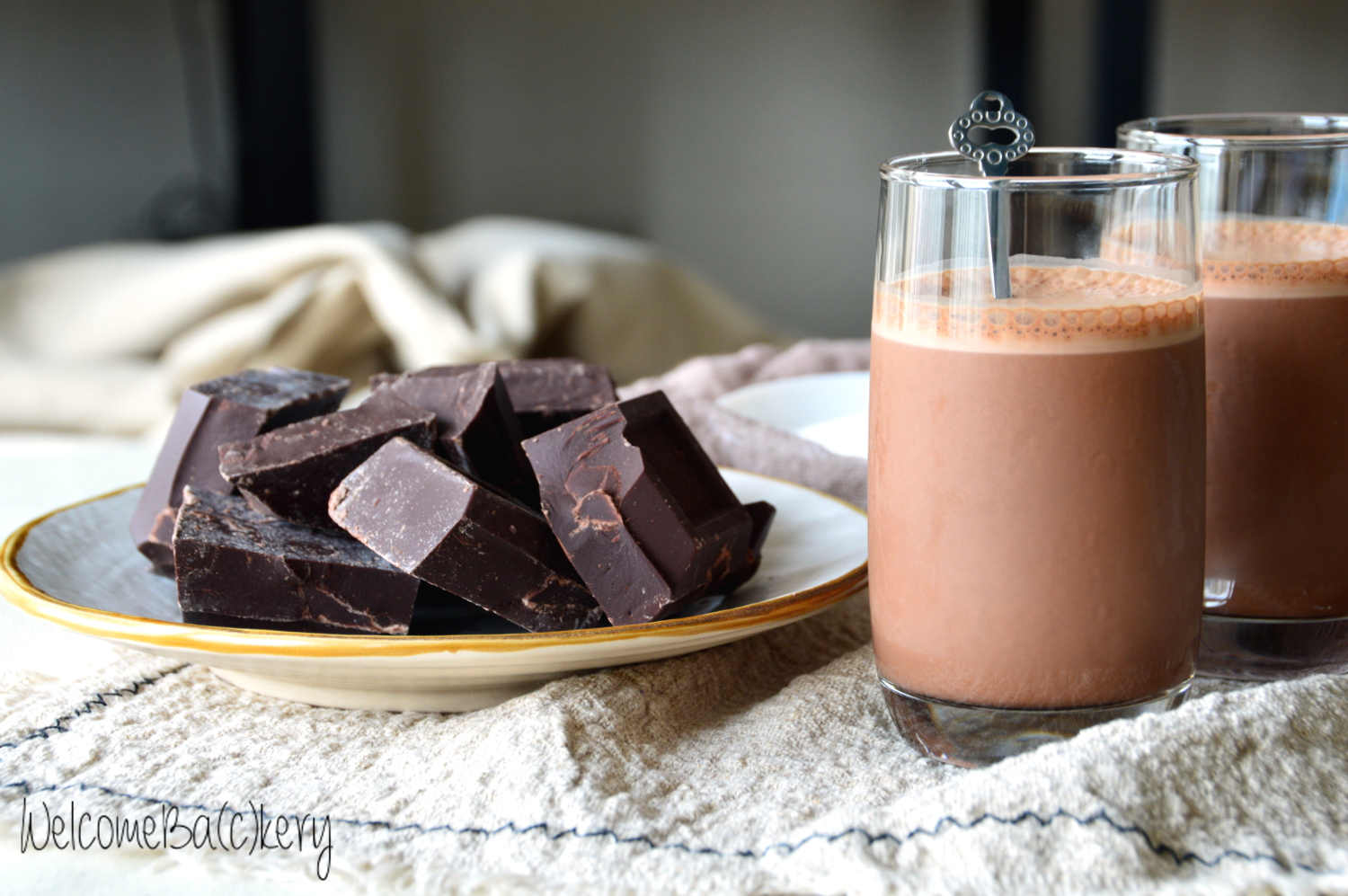 Iced chocolate
Here the original recipe
Ingredients for about 6 serves:
100 g di dark chocolate 70%
1 l fresh whole milk
60 g unsweetened powdered cocoa
90 g sugar
Bring the milk to a boil, remove from heat and add sugar, sifted cocoa and chopped chocolate. Mix well until all the ingredients are well dissolved. Emulsify with the hand blender. Allow to cool and refrigerate for a few hours.
When ready to serve, blend again or shake with ice and pour into glasses. Consume within three days.