Fresh, velvety and irresistible: the white chocolate custard with blueberries can be described just like this!
If you add that is simple, you can prepare it in advance and is a medicine if you eat it in the evening sitted on the sofa, after a hard day – well, I'll try it as soon as possible.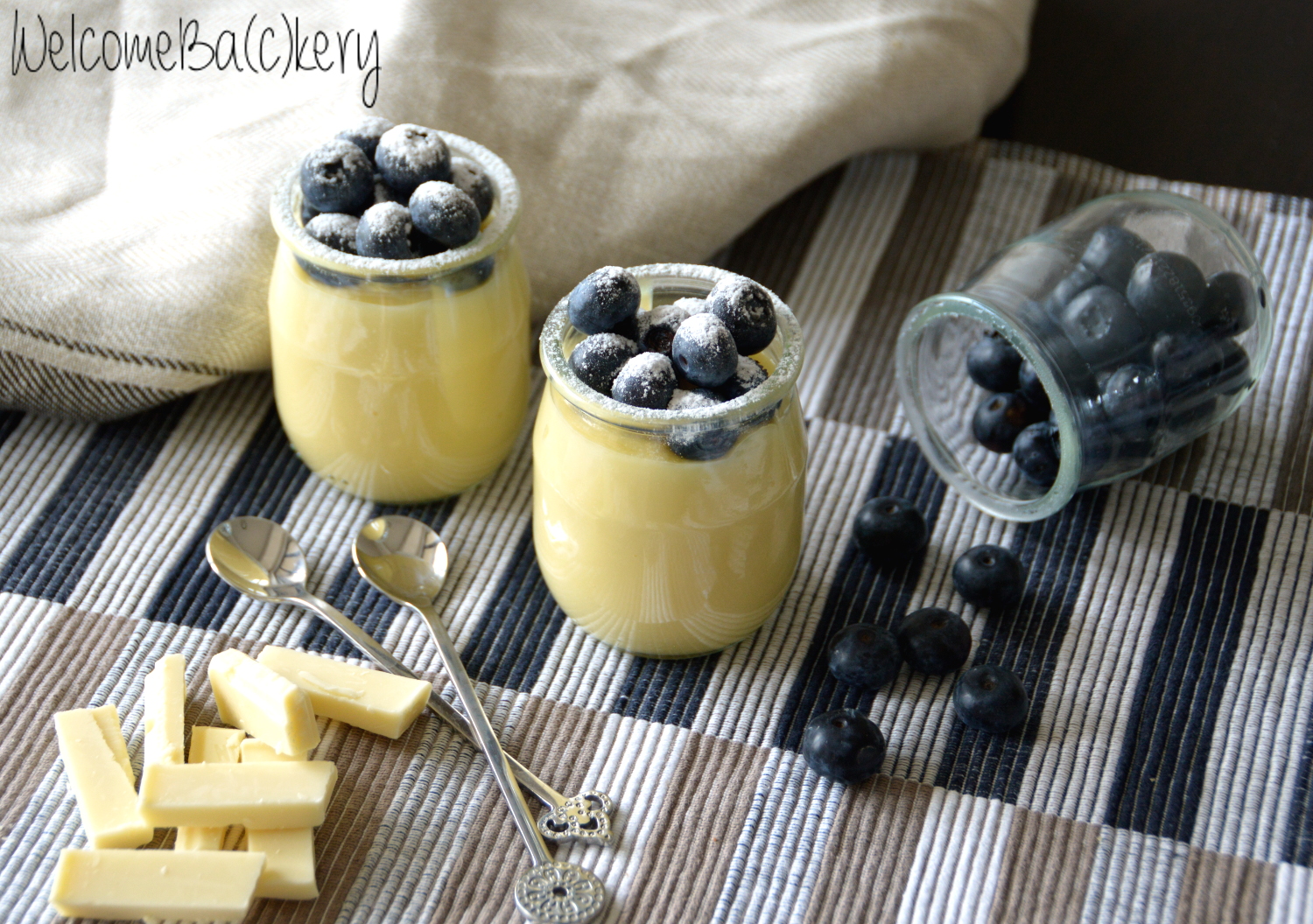 It was the first dessert that I prepared in my kitchen here in Shanghai, when I had nothing but two galsses, some pots and a spoon. I sacrified a little of my chocolate reserve from Italy, but it worth it. When afetr the first tespoon the silence come (apart from some whining) is always a good sign.
A few ingredients, you use just a pot and instead of blueberries you ca enrich the custard with wich taste and fantasy suggest: whipped cream and cocoa, dices of mango, raspberries, a teaspoon of coffee, coconut flakes… th white chocolate is not fussy, it stays well with a lot of ingredients.
But I leave you with the recipe, I'm going back to study some Chinese!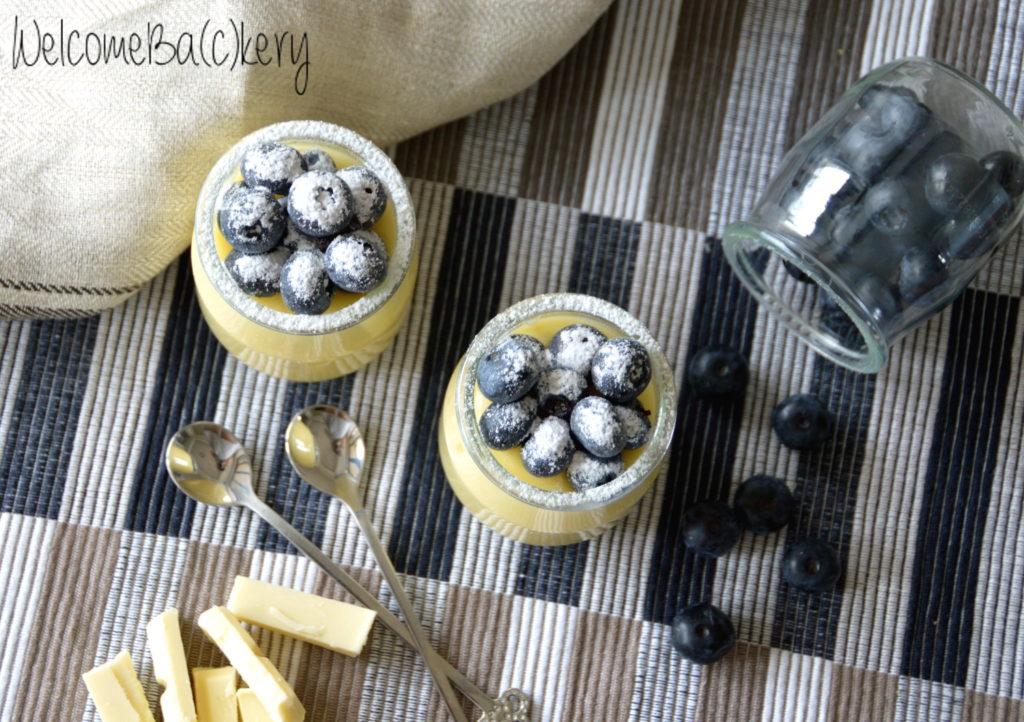 White chcolate custard with blueberries

Ingredients for 4 serves:
1 egg
200 g white chocolate, best quality
350 g whole milk
40 g sugar
25 g corn starch
125 g fresh blueberries
Chop roughly the white chocolate and set apart for  a while. Mix in a bowl, with a hand whisk, the egg, the sugar and the starch, paying attention to dissolve all the clumps. Warm up the milk until begins to shudder. Now move the pot away from the stove and add the egg mix, stirring constantly with a whisk. Put the pot on a low stove and cook stirring constantly with a wooden spoon, until the custard begins to thicken (a few minutes). Turn off the stove and add the white chocolate, mixing until completely melted and the custard will be smooth. Divide it into the glasses, let cool down then transfer in the fridge for some hour. When is time to serve decorate with the blueberries and powdered sugar, if you like it.