What have you to do to have a very soft cloud and so scented?
You take the water cake recipe and put inside flavoured tea! 🙂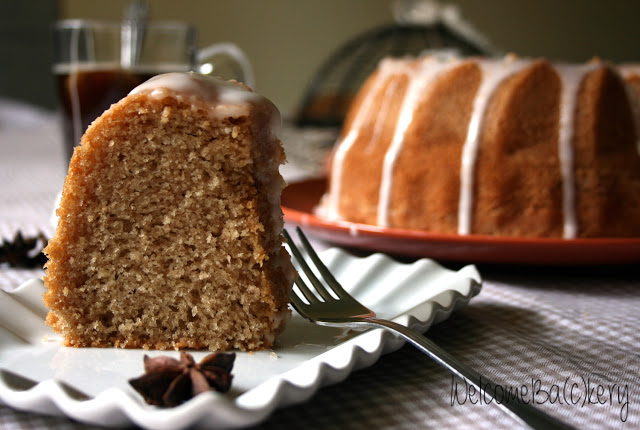 The result is a delicate and peculiar cake, to melt in the mouth at breakfast, tea break or during a sadness attack… or happines!
It's very easy and yuo can customize it as you like. Just pay attentio to not overcook and to beat well the eggs.
Tea and star anise ring-shaped cake
Ingredients for a 23-24 cm diameter pan:
250 g flour
3 eggs
200 g sugar
130 ml tea
130 ml seeds oil
16 g baking powder
a pinch of salt
3-4 star anise pods
for the icing:
3-4 Tablespoon of tea
125 g powdered sugar
Prepare the tea: boil the water ( a little bit more of 130 ml, so you can use the remain for the icing), add the anise and infuse the tea. Let it cool down.
Beat well the eggs with the sugar, until they'll be creamy and fluffy. Now drizzle in the the oil and the tea. Sift the flour with the baking powder and add it to the mix, stirring lightly from bottom to top. Pour the batter into the greased and floured pan and bake at 180°C for about 45 min.
While the cake is cooling down prepare the icing, mixing the powdered sugar with the tea, until it has the desired thickness.
When the cake is cold decorate it with the icing and serve.