I could not wait. I couldn't wait to have them on my hands again! Yes, I'm talking about strawberries. Because despite all the magnificent exotic fruit I have every day here in Shanghai, I anyway expected them so much!. And after eating a kilo of  them "nature", my satisfied neurons started thinking about what else could be done. So I blended them and these strawberry donuts were born.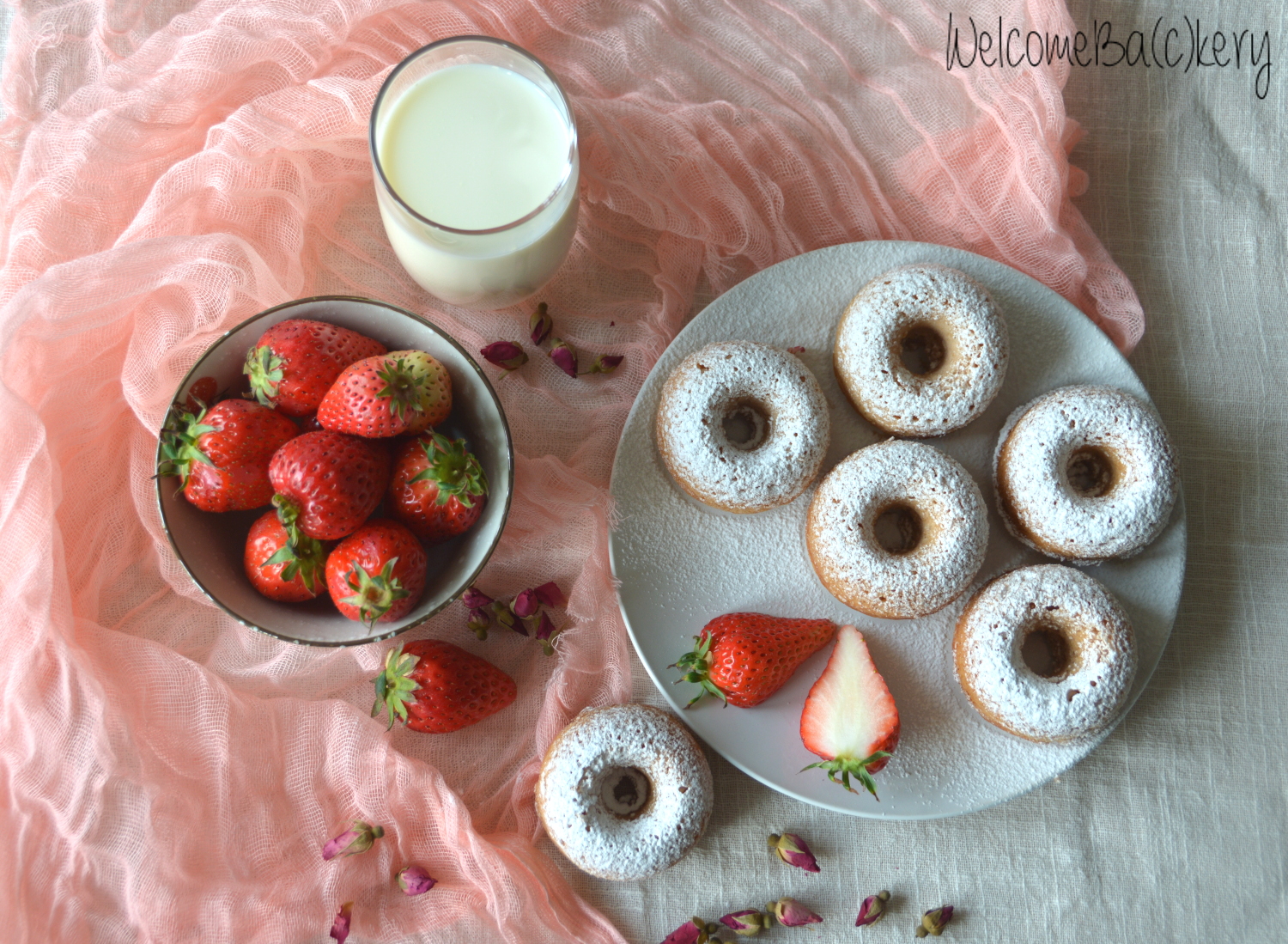 A simple dessert, easy and quick to prepare, like the ones I like.

Like the ones I like to find in the morning for breakfast.

And these strawberry-flavored donuts, as well as being delicious, also have a delicate pastel pink for color.

For a soft start to the day.

A bite, a puff of icing sugar and a sip of hot tea.

I want

to have breakfast three times a day!
The recipe is really easy and it takes more time to bring out ingredients and tools than to prepare it.
If you want something more delicious you can add chocolate chips to the dough, or serve them with a generous tuft of whipped cream!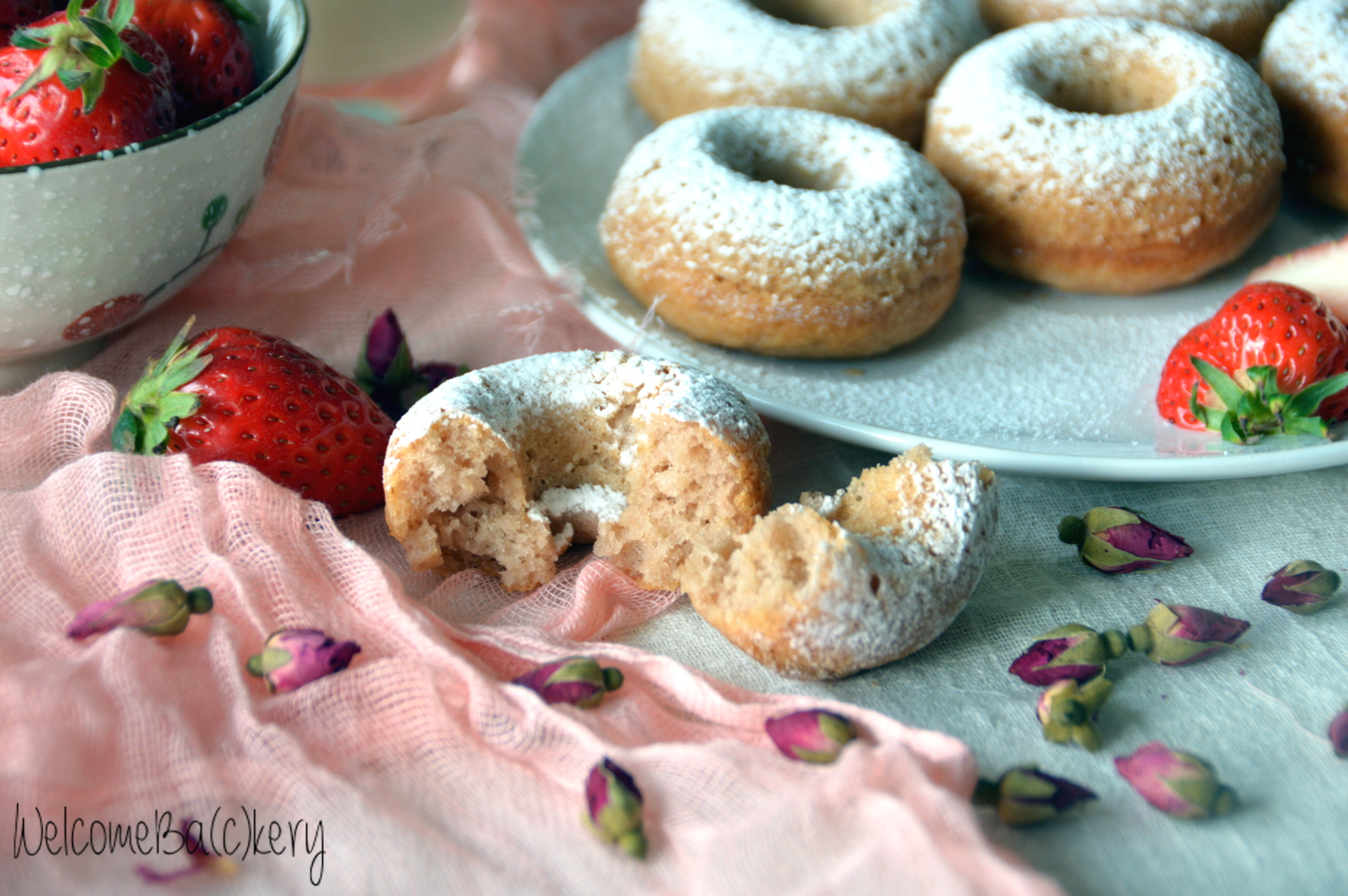 Strawberries baked donuts
Ingredients for about 10 pieces:
1 egg
100 g sugar
100 g strawberries
130 g all purpose flour
40 g milk
50 g sunflowers seeds oil
6 g baking powder
a few drops of vanilla extract
In a high glass blend the washed strawberries with the milk, add the oil. In a bowl, whisk the egg with the sugar by hand. Then add the sifted, flour and baking powder, vanilla, then mix well and distribute the mixture in the buttered and floured donuts mold. Bake in a preheated oven at 180 ° C for about 18-20 minutes (toothpick test). Allow to cool on a wire rack and decorate to taste with icing sugar.