Fancy a simple, soft sweet that will delight your palate? This cake with maple syrup and Macadamia nuts is perfect!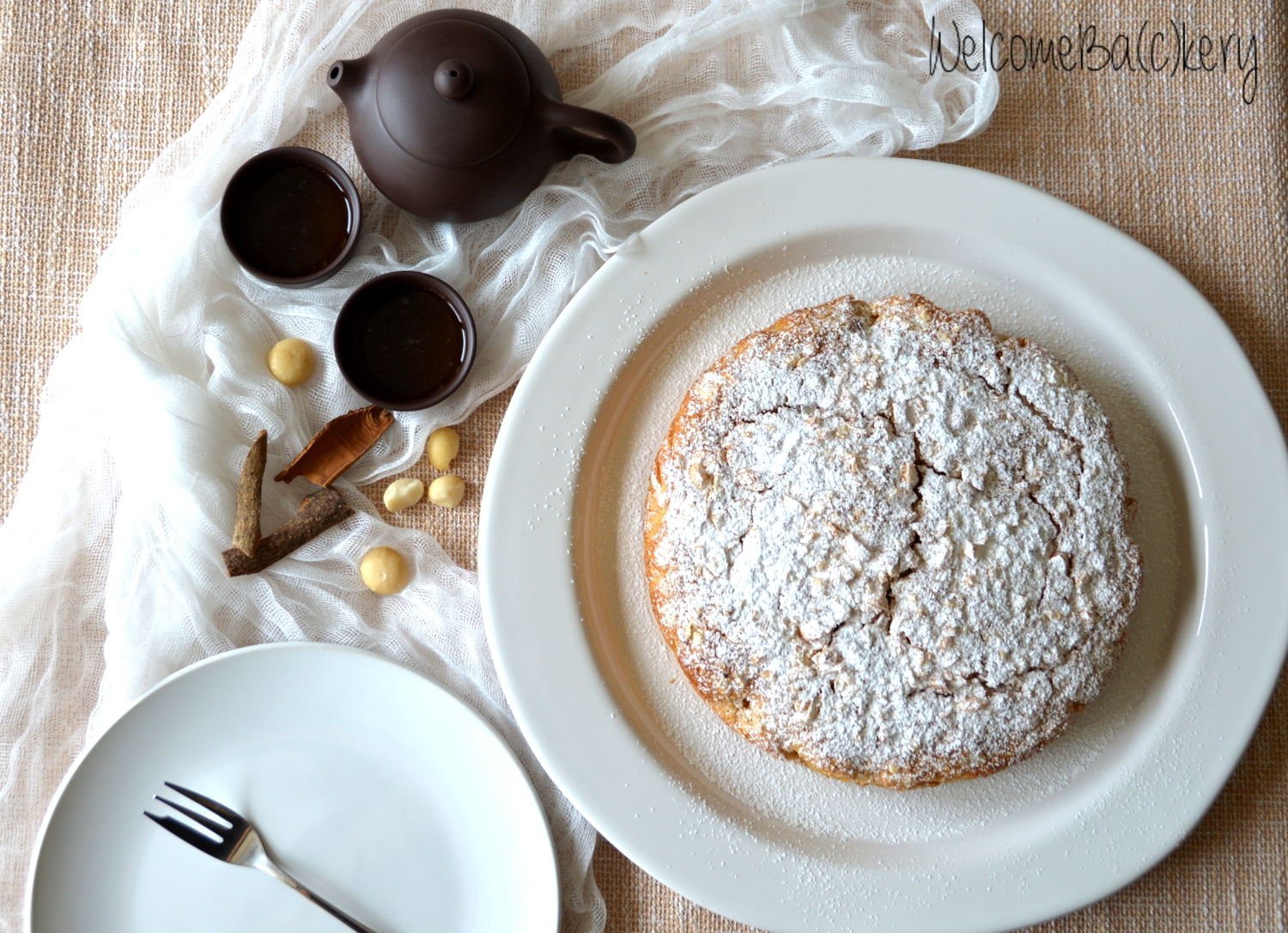 It's one of those silent cakes, to be done in the early morning while the others still sleep … a bowl and a hand whisk are enough.
And the result is a soft, moist and fragrant dessert, thanks to the maple syrup added directly into the dough.
I also added a sprinkling of cinnamon, because I love the warmt that adds to the flavors, but feel free not to put it or replace it with your favorite spice.
I added the nuts just before baking, on the surface, and they slightly sunk into the dough, giving the cake their consistency between the crunchy and the melting that I love.
In short, one of those cakes that like I like the most, that make you get out of bed with a smile and that, come on, I cut only another thin slice!
Maple syrup cake, with Macadamia nuts
Ingredients for a 22 cm pan:
150 ml maple syrup
150 ml milk
1 egg
1 tablespoon sugar cane
80 g sunflower seeds oil
vanilla flavor
150 g all purpose flour
8 g baking powder
60 g Macadamia nuts
cinnamon
In a glass mix milk and maple syrup. In a bowl, work the egg with oil using a hand whisk. Now pour the milk mix and then the sifted flour with baking powder, vanillin and a little cinnamon. Then pour the dough into a greased and floured pan and spread the coarsely chopped nuts over it. Bake at 170 ° C for about 35-40 minutes. Allow to cool on a wire rack and, before serving, sprinkle with icing sugar.