Seeing all these hearts around I was infected, and I had to prepare such a treat as well.

Biscuits

, since they are the thing that I crave to prepare during this period.

Simple, classic biscuits, but with a mixture that I love, which for me is the biscuit.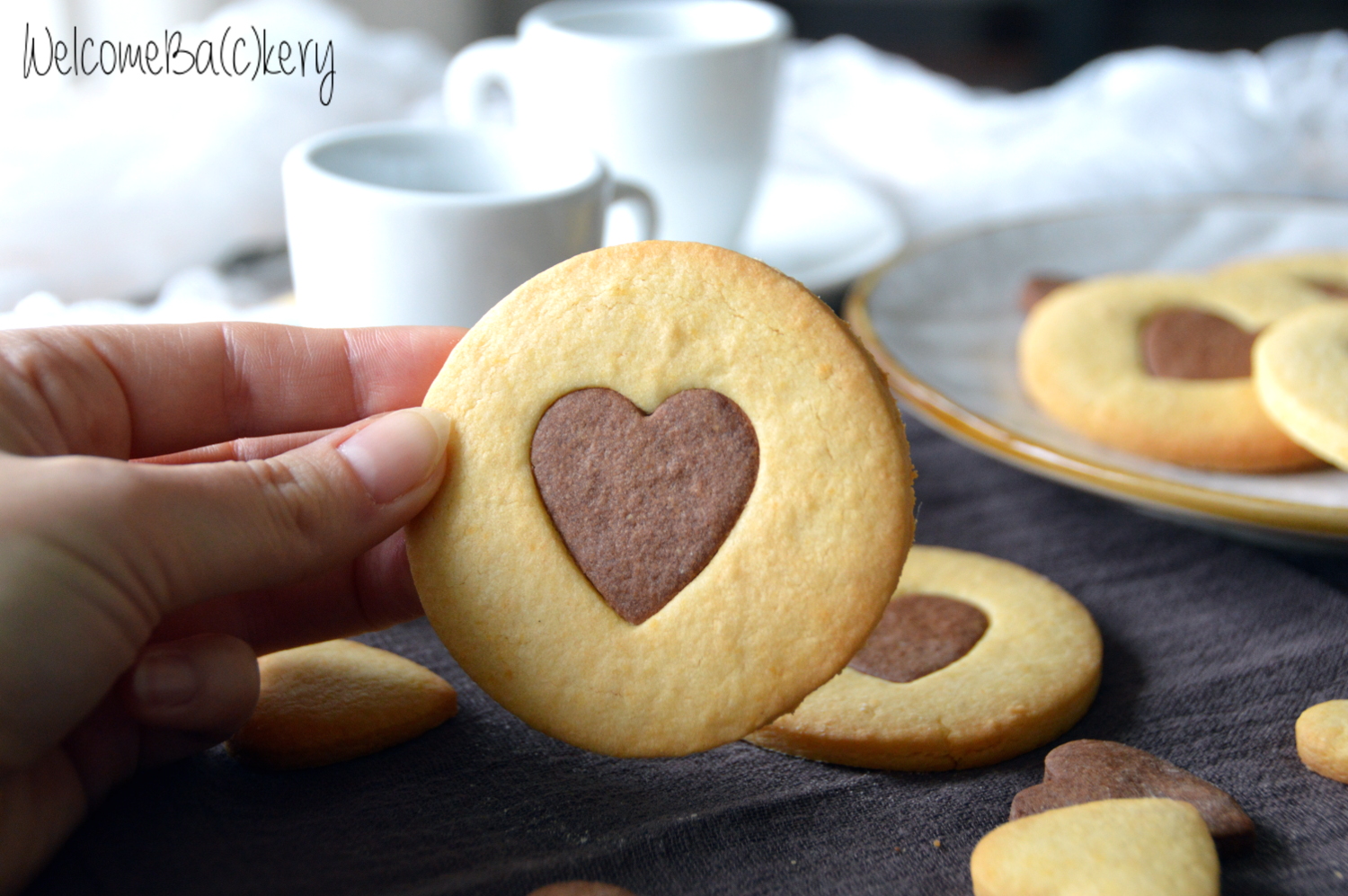 Buttery, crumbly, fragrant but not too sweet, theese biscuits maintained for days and days without losing freshness. And with the game of inlays, irresistible! I made them all with a vanilla flavored dough with a romantic and delicious cocoa heart in the middle, but of course you can play with it and make it negative too. It's just that I like the white dough more. They are also quite simple to prepare, just work with the cold dough from the refrigerator so that it does not take too much of it, and it will be like playing a puzzle. Then, with the leftovers, why not make beautiful marbled biscuits? They put in a good mood just to look at them …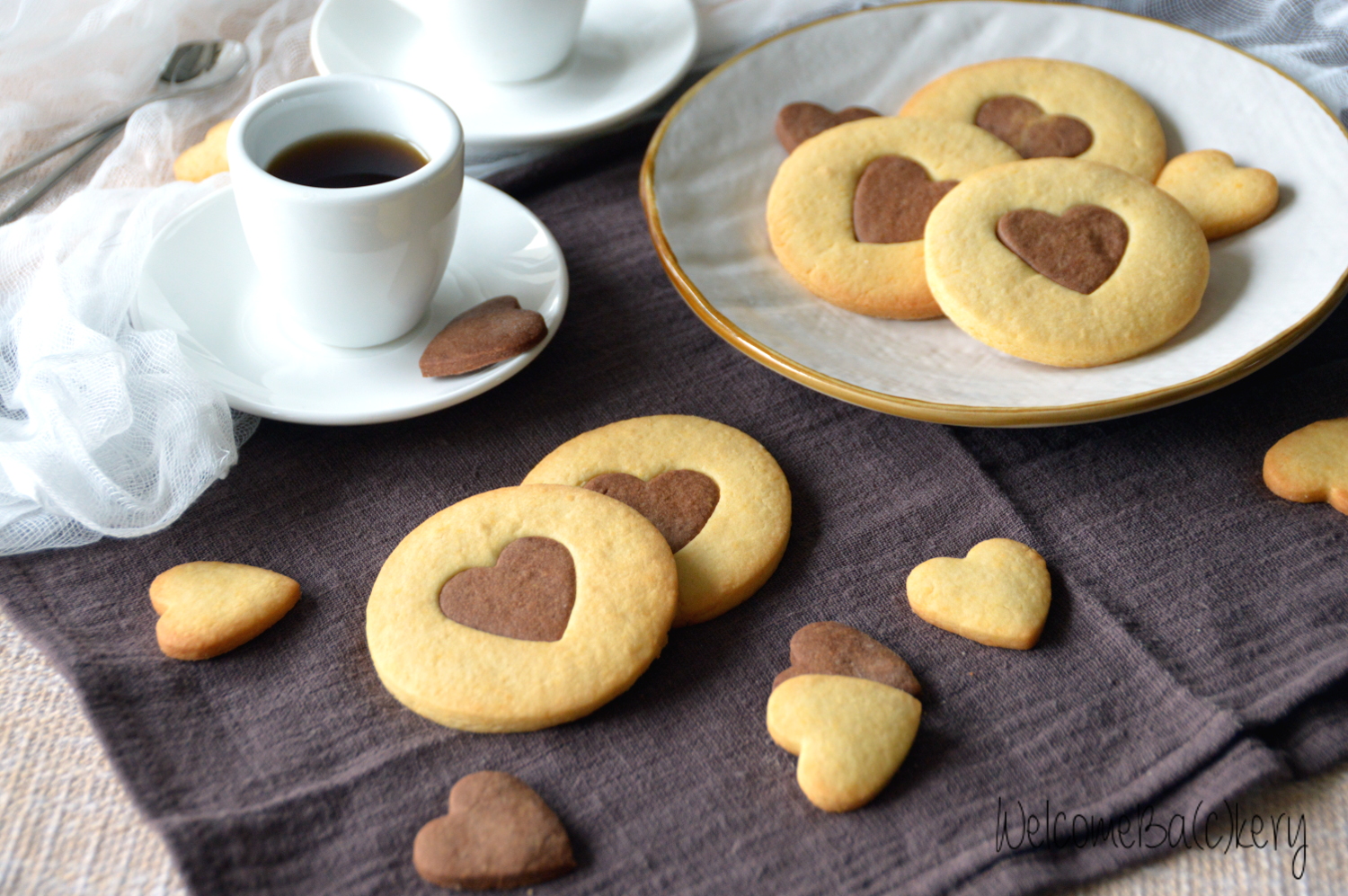 Heart biscuits
Ingredients:
375 g all purpose flour
1 egg
1 yolk
200 g cold butter
125 g powdered and vanilla flavored sugar
10 g di unsweetened powdered cocoa
1 pinch of salt
1 teaspoon of baking powder
Sift flour with powdered sugar, salt and baking powder in a large bowl.
Make a well and in the center put the butter cut into small pieces, the egg and the yolk. Quickly knead everything until a smooth and elastic ball is obtained. Take about 1/3 of the dough and add it the cocoa. Wrap the two doughs in the foil and let rest in the fridge for one hour.

Pick up the two doughs and rool out them at about 4 mm thick on a lightly floured work surface.
From the white dough cut out many round biscuits of about 8 cm in diameter.
With a smaller heart-shaped cookie cutter then cut the center of each biscuit.
Make lots of little hearts (with the same cookie cutters) from the dough with cocoa and place them in the round biscuit holes.
Continue until the two doughs run out.
Place the biscuits on the baking tray lined with baking paper and bake in the oven at 180 ° C for about 12 minutes or until just golden.
Allow to cool on a wire rack and keep tightly closed in a tin box.