These cocoa muffins and Macadamia nuts are born as the most part of my sweets: a sudden desire and a short time available.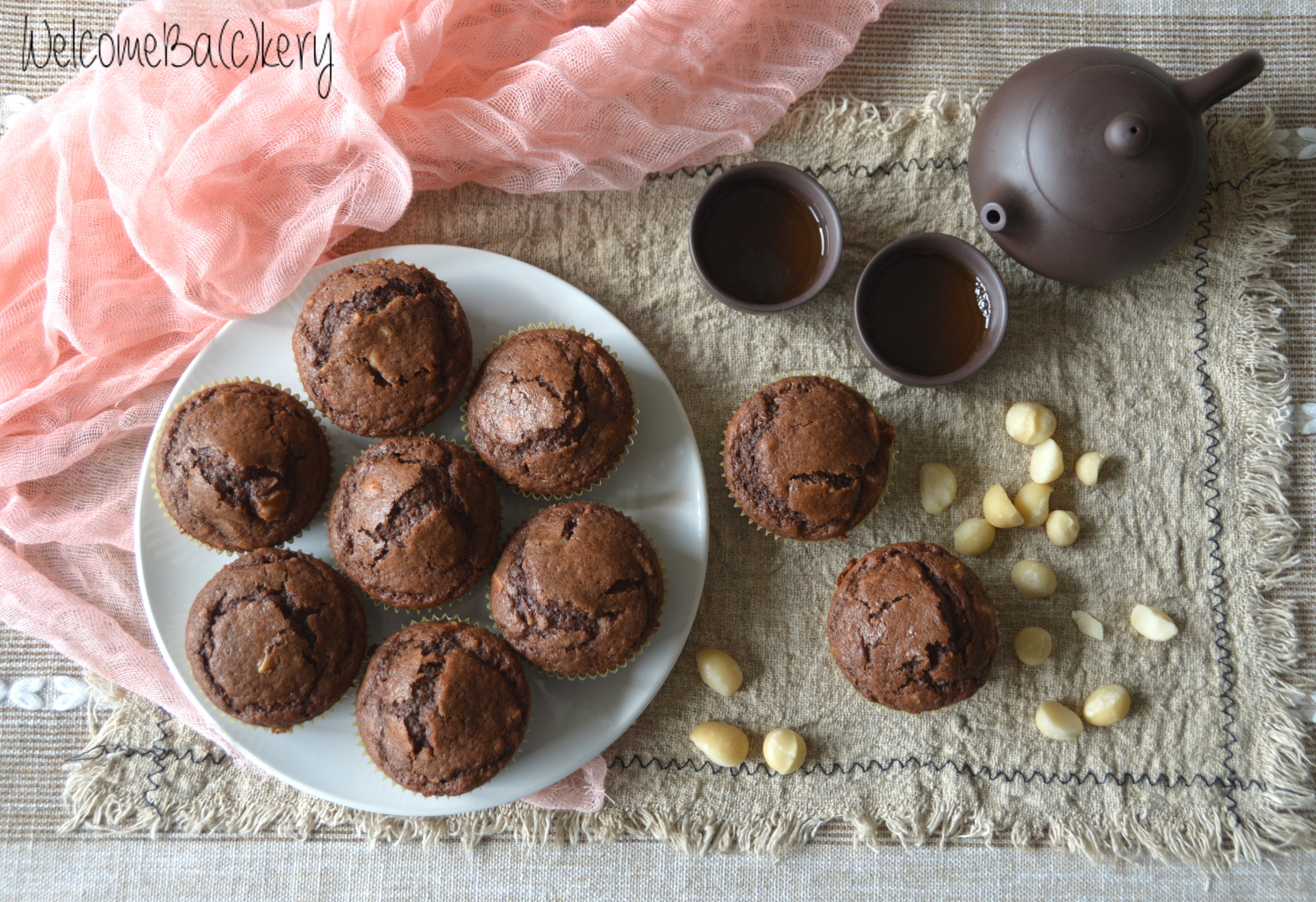 And what sweet does the emergency cover better than muffins?
These are so greedy!
A soft and moist dough rich in cocoa, and here and there little pieces of Macadamia nuts, with an almost melting consistency … They disappear at least two at a time, just to know.
The recipe is easy, just keep in mind a few simple tips to avoid to end with dry or chewy little cakes: do not mix too much the dough, even if there is some lumps of flour is not a problem;
let them cool in the pan covered with a clean cloth;
if you want to have a beautiful dome heat the oven to 190 ° C, bake the muffins and then lower to 180 ° C.
So there is no reason to wait, bake it and enjoy the wonderful smell that is released from the oven.
And try to wait for them to cool before attacking them!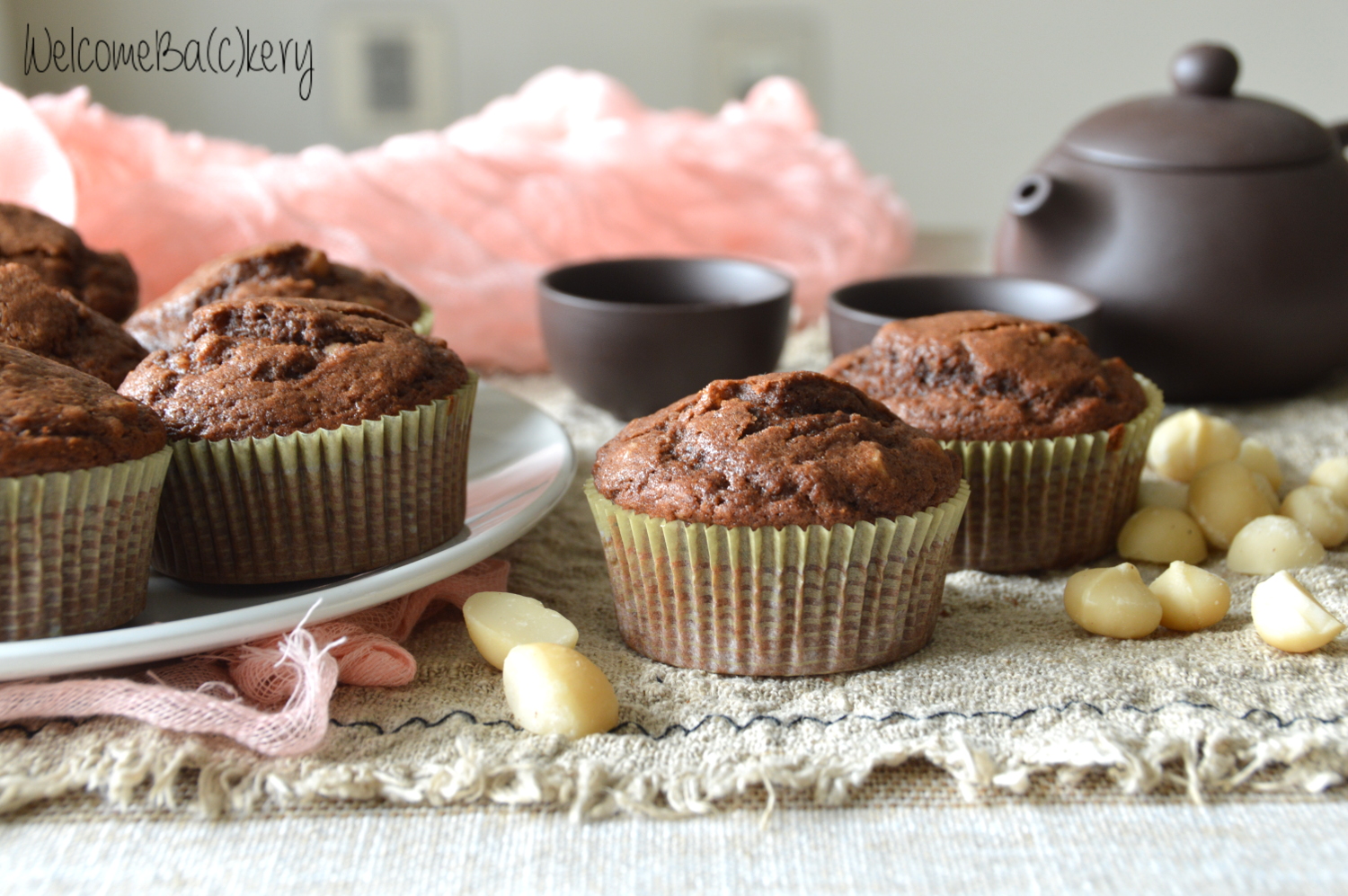 Cocoa muffins with Macadamia nuts
Ingredients for 10 pieces:
1 egg
100 g sugar
110 g all purspose flour
25 g unsweetened powdered cocoa
125 ml milk
6 g baking powder
50 g sunflower seed oil
100 g Macadamia nuts
vanilla extract
Chop the walnuts coarsely and put aside for a moment. Coat the muffin mold with the appropriate paper flute. In a bowl mix the egg with sugar, oil, milk, vanilla extract and a pinch of salt. Then sift together flour, baking powder and cocoa and add them to the bowl, without stirring excessively. Finally add the chopped walnuts and mix. Heat the oven to 190 ° C, dividing the dough into the molds, put in the oven and lower the temperature to 180 ° C. Bake for about 20 minutes (toothpick test). Allow to cool covered with a clean cloth and serve.