Soft, delicious and colorful!

So

are the blueberries mini-cakes, glazed with an irresistible purple icing crust that will force you to make an encore …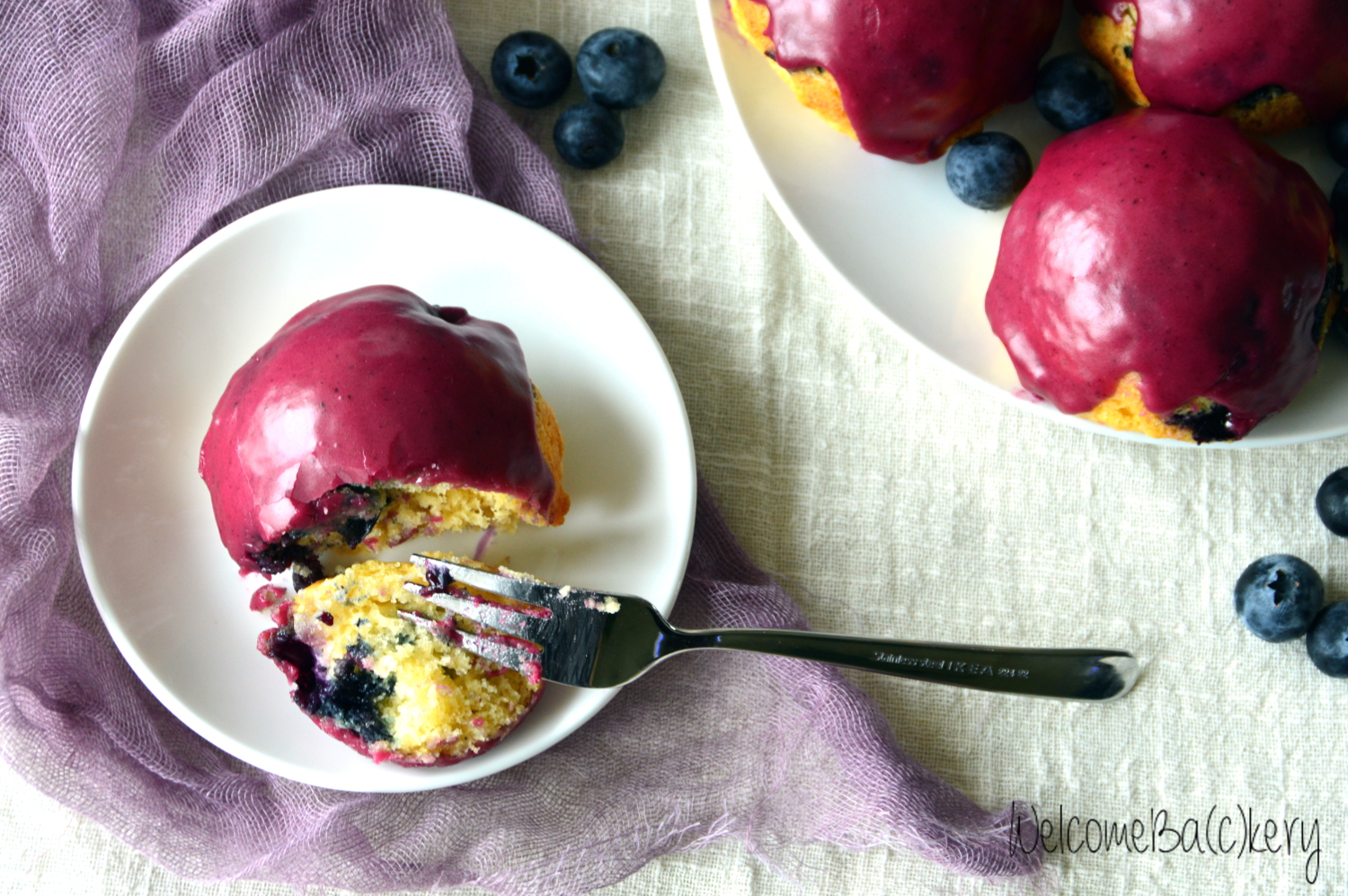 The  soft and fragrant dough blends with fresh blueberries, and the extra touch is given by the icing, prepared simply with icing sugar and blueberry juice. You can replace the latter with some lemon juice if you prefer and, instead of the hemispherical mold, use a classic mold for muffins.
Good for breakfast, perfect with afternoon tea or, accompanied by a dollop of whipped cream, even after dinner.
And then they are very easy to do, you just have to bake them!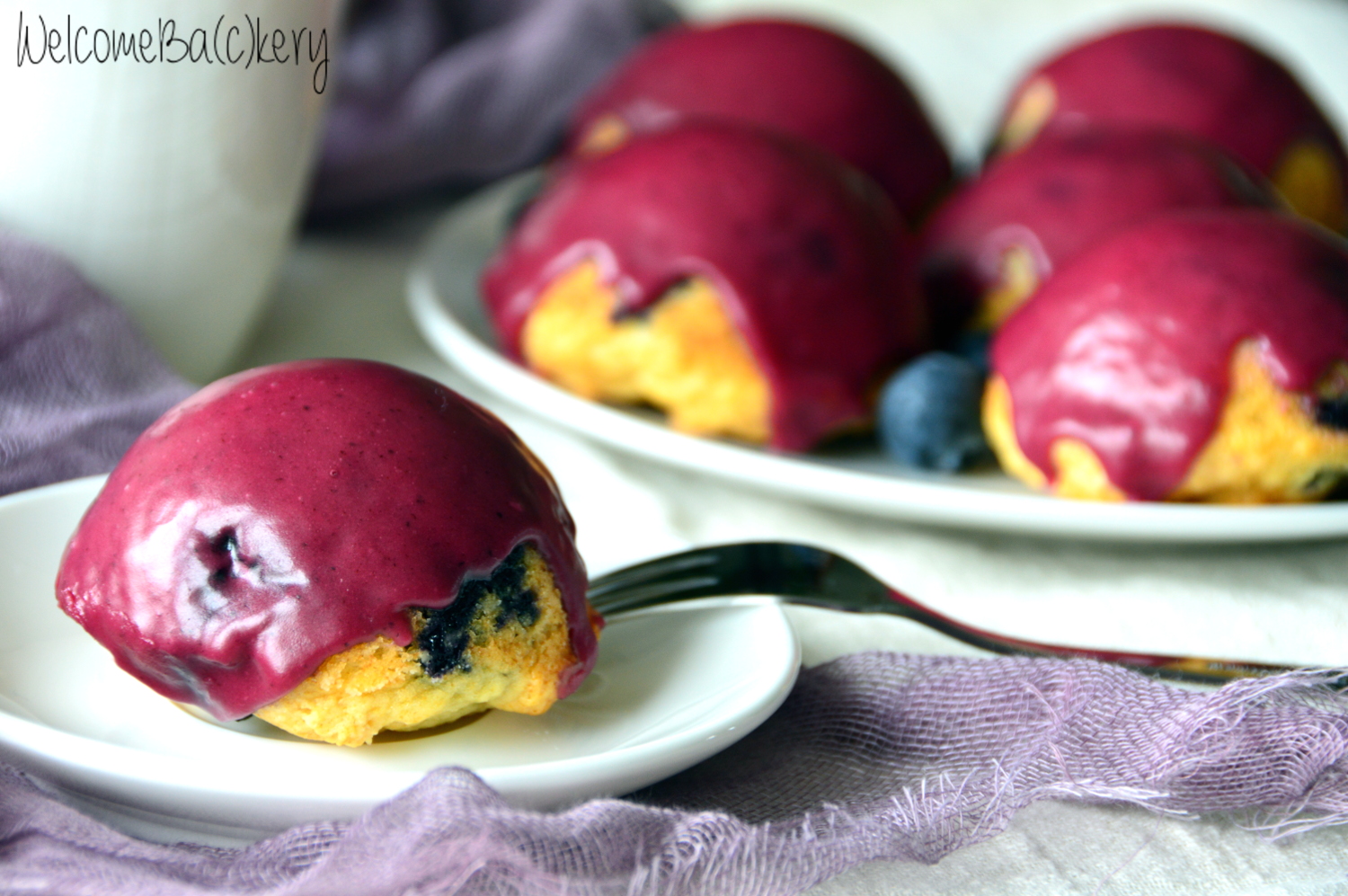 Blueberries mini-cakes, glazed
Ingredients for about 10 mini-cakes:
200 g all purpose flour
150 g blueberries
100 g sugar
160 g buttermilk
1 egg
8 g baking powder
60 g butter, melted
vanilla extract
for the icing:
125 g powdered sugar
blueberries juice
Wash and dry well the blueberries, then mix them with a tablespoon of flour and set aside. In a bowl mix the sifted flour, baking powder, sugar and a pinch of salt.
In another bowl beat the egg, butter, buttermilk and vanilla extract. Now add the liquid ingredients to the dry ones, mix briefly, add the blueberries and finish mixing, but without lingering too much in the operation.
Then distribute the dough in the greased and floured half-ball mold and bake at 180 ° C for about 20 minutes (do the toothpick test). Remove from the oven and leave to cool on a wire rack.
Prepare the glaze by mixing the icing sugar with three to four tablespoons of cranberry juice. You decide the density according to your tastes. Distribute it on each cake and make it firm. Store the well-sealed blueberry tarts in an airtight container and consume within a couple of days.
NOTE. If you do not have buttermilk you can simply prepare it at home: mix equal quantities of milk and non-sweet plain yogurt and let it rest for about fifteen minutes before using it.