Ah, the crumble cake … soft, moist and that crunchy crumb that makes you cut the second slice – just a little one, eh?
– to taste it again.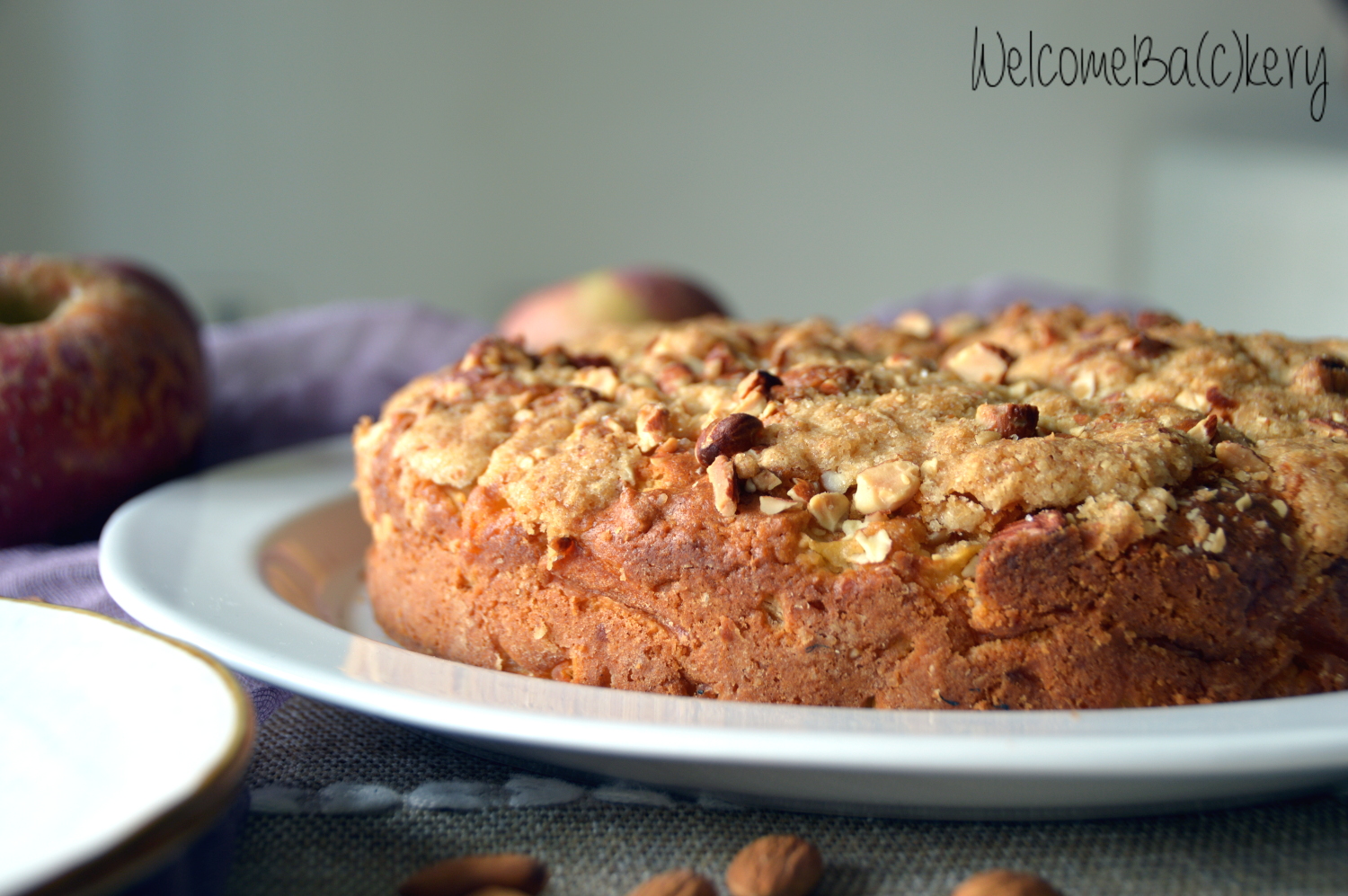 A soft and buttery base enriched with many apples and crumbs on top, with the crunchy taste of the almonds in pieces make each bite a pleasure. In other words, a cake with an extra gear that, like all apple pies, is always perfect: at breakfast, as a snack or as a dessert accompanied by a little ice cream or English custard.
Very easy, also this cake recreates that incredible magic of apple pies: bringing home wherever you are tasting it …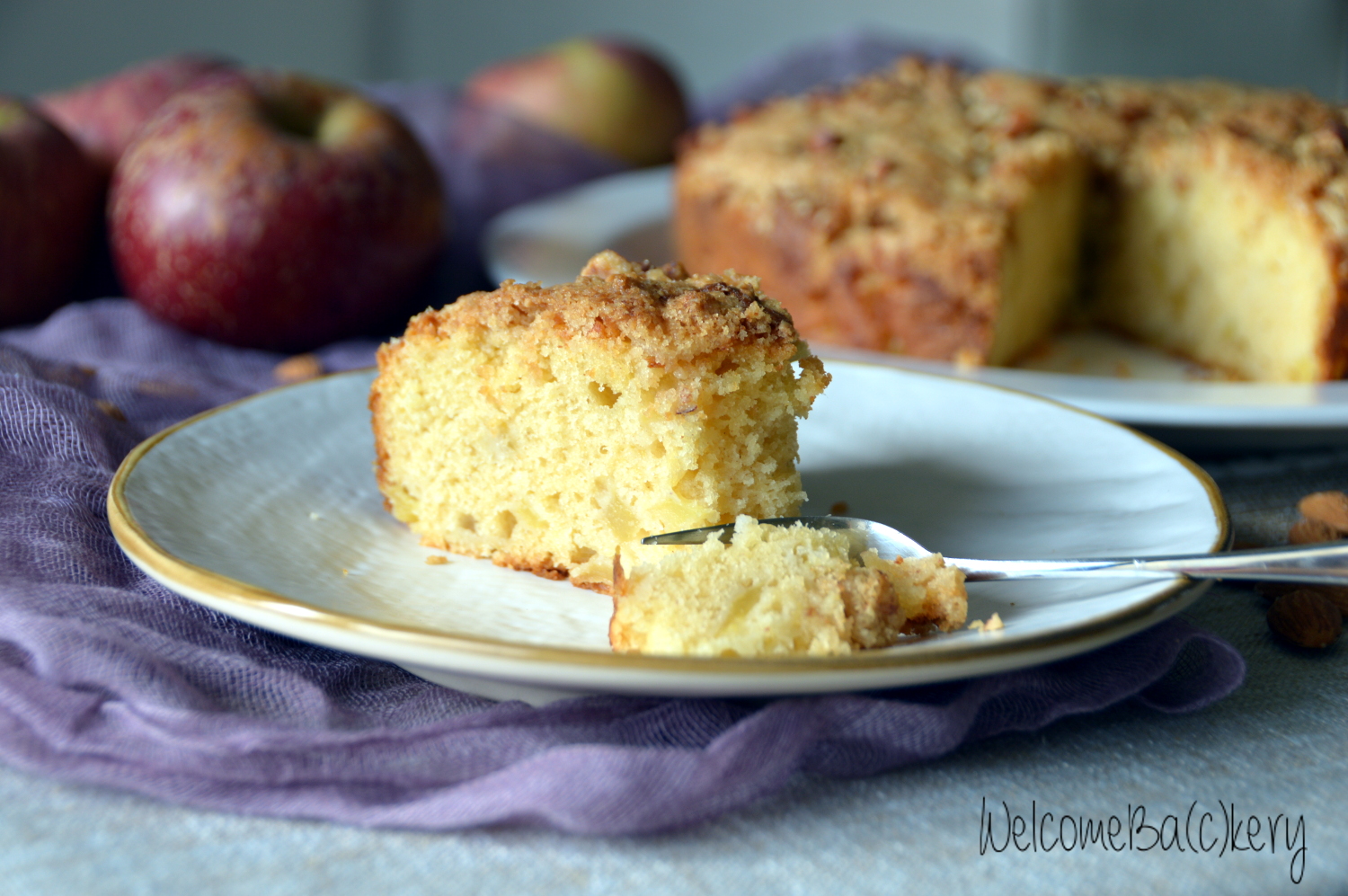 Apple crumble cake
Ingredients for a 22 cm pan:
225 g all purpose flour
10 g baking powder
2 eggs
100 g butter
110 g sugar
90 ml plain yoghurt
350 g apples
for the crumble:
50 g butter
35 g sugar
40 g cane sugar
30 g all purpose flour
a handful of unpeeled almonds
For the crumble.
Chop the almonds coarsely and put them aside.
In the food processor blend all the remaining ingredients for the crumble, until you get big crumbs.
Do not work too much or the mixture will knead too much.
Then add the almonds and put to rest in the fridge.
For the cake.
Peel and cut the apples into cubes, put aside.
In a bowl, whisk the butter and sugar with the help of an electric mixer.
When it is soft, add the eggs and incorporate them well.
Now alternately combine the yogurt and the flour sifted with the baking powder, always using the mixer at the minimum speed.
Then add the apples, mix and pour the dough into the mold lined with baking paper.
Spread the crumble on the surface and bake in a hot oven at 180 ° C for about 50 minutes.
Allow to cool on a wire rack before serving.