Today I'll show you a simple but tasty side-dish, tried for the first time here in a restaurant in Shanghai and immediately repeated at home. Snow peas are one of our preferred vegetable! Sweet and crunchy, they pair perfectly with the dried lily bulb, lightly bitter, while the goji berries give to the dish a special hint.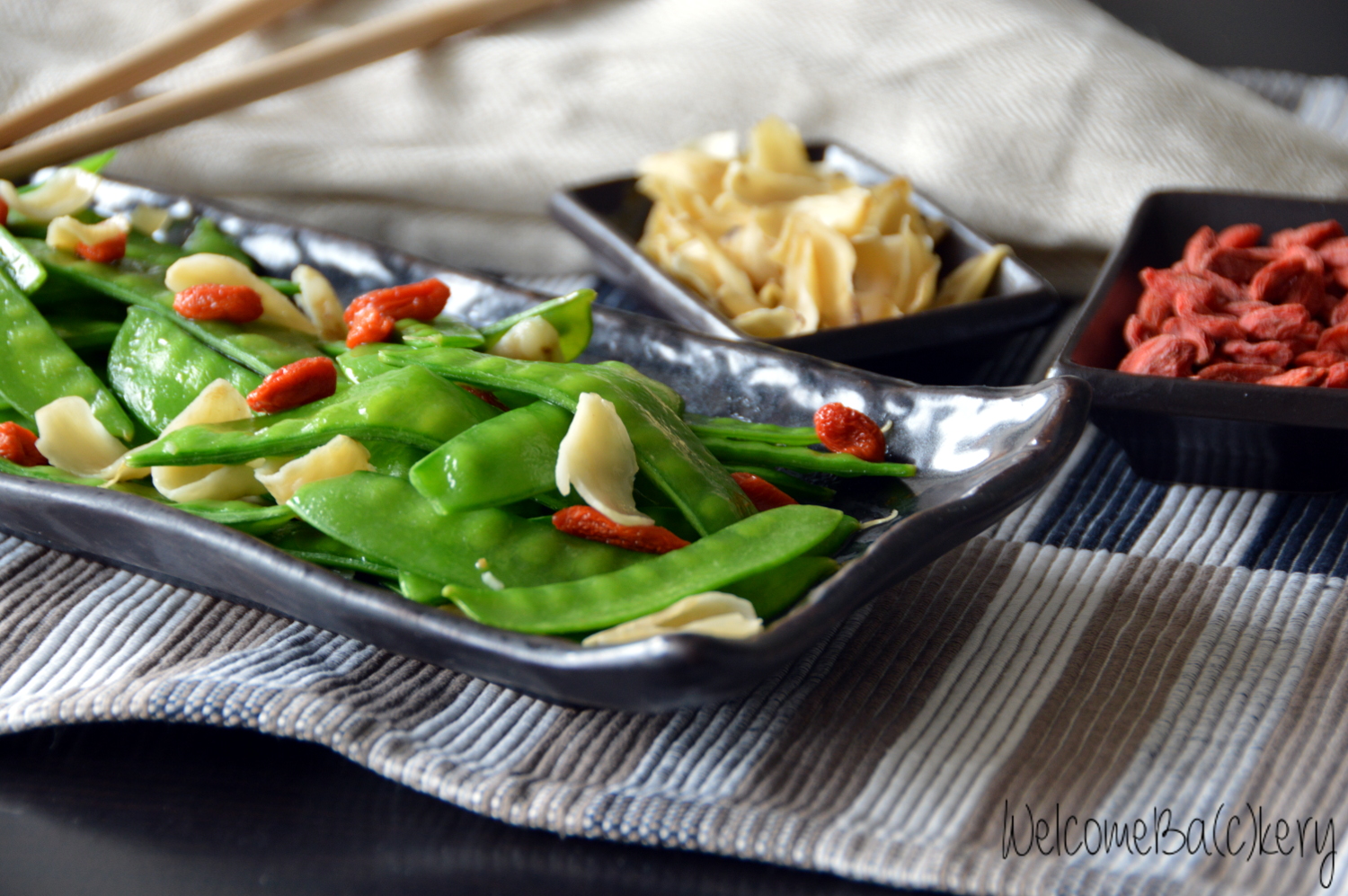 This recipe has all the characteristics of the Chinese cuisine: simple, quick, vegetarian and tasty! You have just to pay attention in cooking the snow peas: you have to be quick, if you overcook them they'll become yellowish. Turn off the stove just they're brilliant green.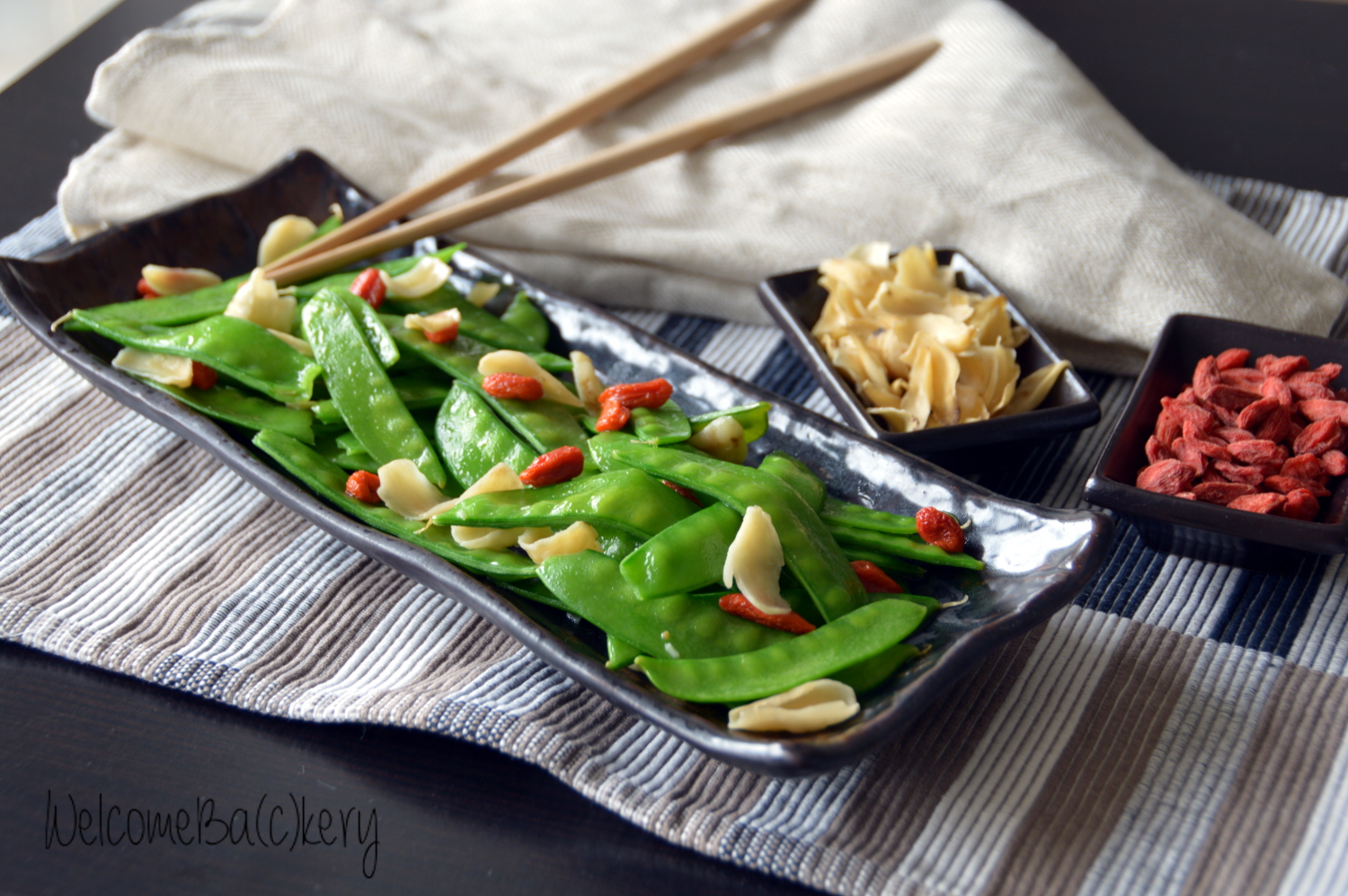 Snow peas with lily bulb and goji berries

Ingredients for 2/3 serves:
300 g snow peas
2 tablespoons dried lily bulb
2 tablespoons dried goji berries
a piece of fresh ginger
1 garlic clove
3 tablespoons sunflower seeds oil
salt
Put in lukewarm water goji berries and dried lily bulbs, separately, the first ones for 20 minutes, the second ones for 40-45 minutes aboiut. Drain and set apart. Wash the snow peas and clean them cutting the stalks. Wash, peel off and cut in pieces the gonger and pell off the garlic.
In a wok or a fry-pan warm up the oil, add the garlic and the ginger. Stir for a couple of minutes without browning, then add the lily bulbs. Cook for 5 minutes then add the snow peas, pat attention to move them well to distribute the heat: they cook quickly, just a few minutes, and the cooking has to be uniform. Add now thw goji berries and continue stirring on medium stove, until the snow peas will have a bright green colour, don't overcook them. Adjust in salt and serve.