When I go to the grocery store here in Shanghai I let myself go much more instinctively than I did in Italy.
When I see an ingredient that smiles at me I grab it without thinking about it: maybe it was a lot that I didn't see it or it's likely to be there by chance and disappear the next day, maybe for weeks.
And there is also to consider that I still don't master the seasonality of many new vegetables and fruits well, so I do a little by chance, here.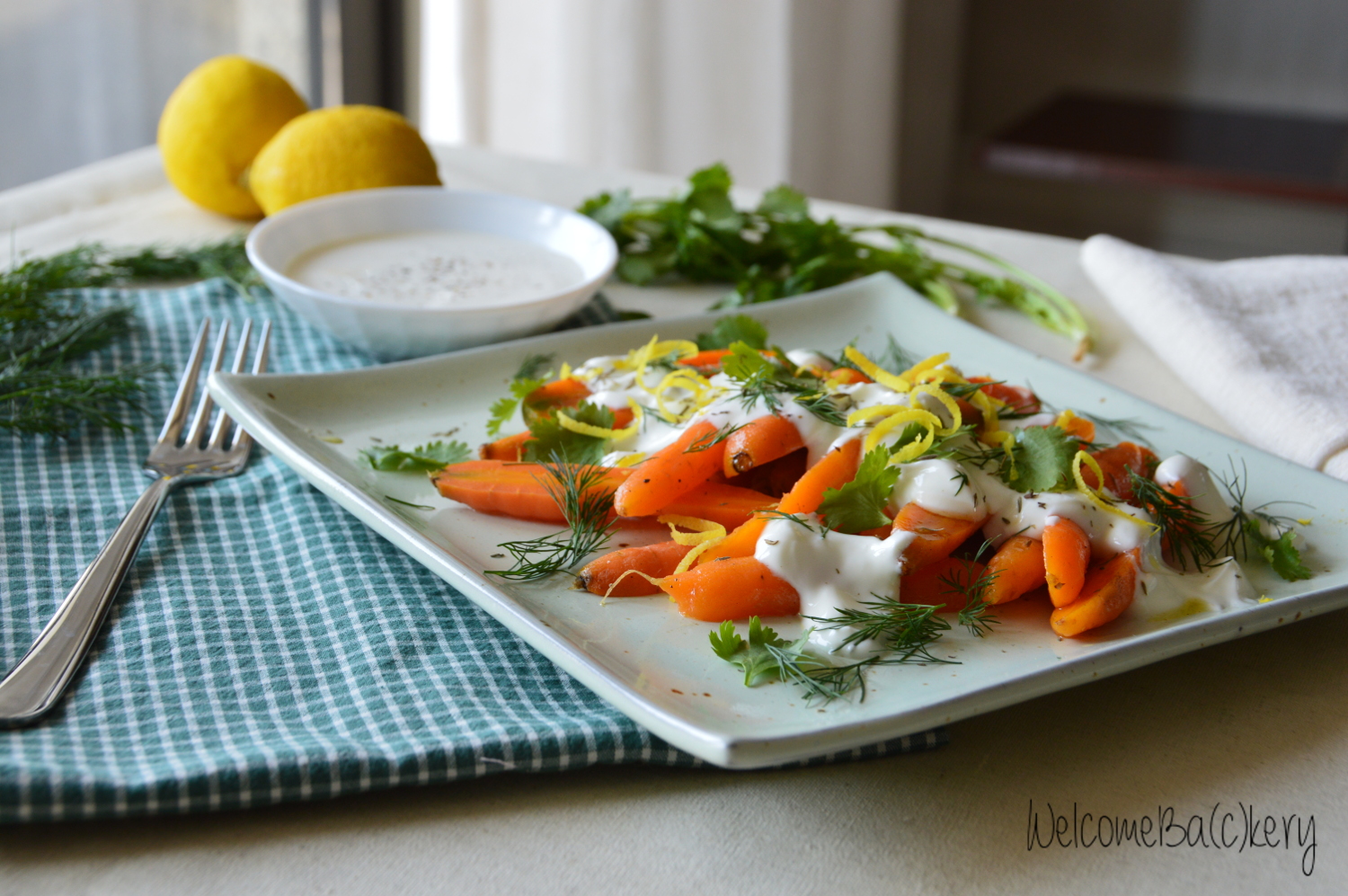 So when I saw these beautiful new baby carrots, I took them with full hands. They had the scent of the ones I used to pick up in the garden as a child, to have a snack after a quick rinse under the cold tap water behind the house. And then not knowing what to do with it – I just regretted boil them or crunch them raw – I looked for some ideas. And I ran into Ottolenghi again.
This recipe has everything I like: easy, fast, fresh, spicy and delicious! And in fact I ate almost all of this carrot salad alone, accompanied by two nice slices of sesame bread. Do you like sweet and sour flavors? The spices? Fresh dishes with a tinge of originality? Then do it. After tasting it I added a little dill and cinnamon, but adjust to your tastes: the recipe is perfectly balanced as it is.
And if you don't have the baby carrots you can cut in half or in quarters of the common carrots, maybe even those yellow or purple, it will be excellent in any case! But try it, it's a perfect recipe for mature spring.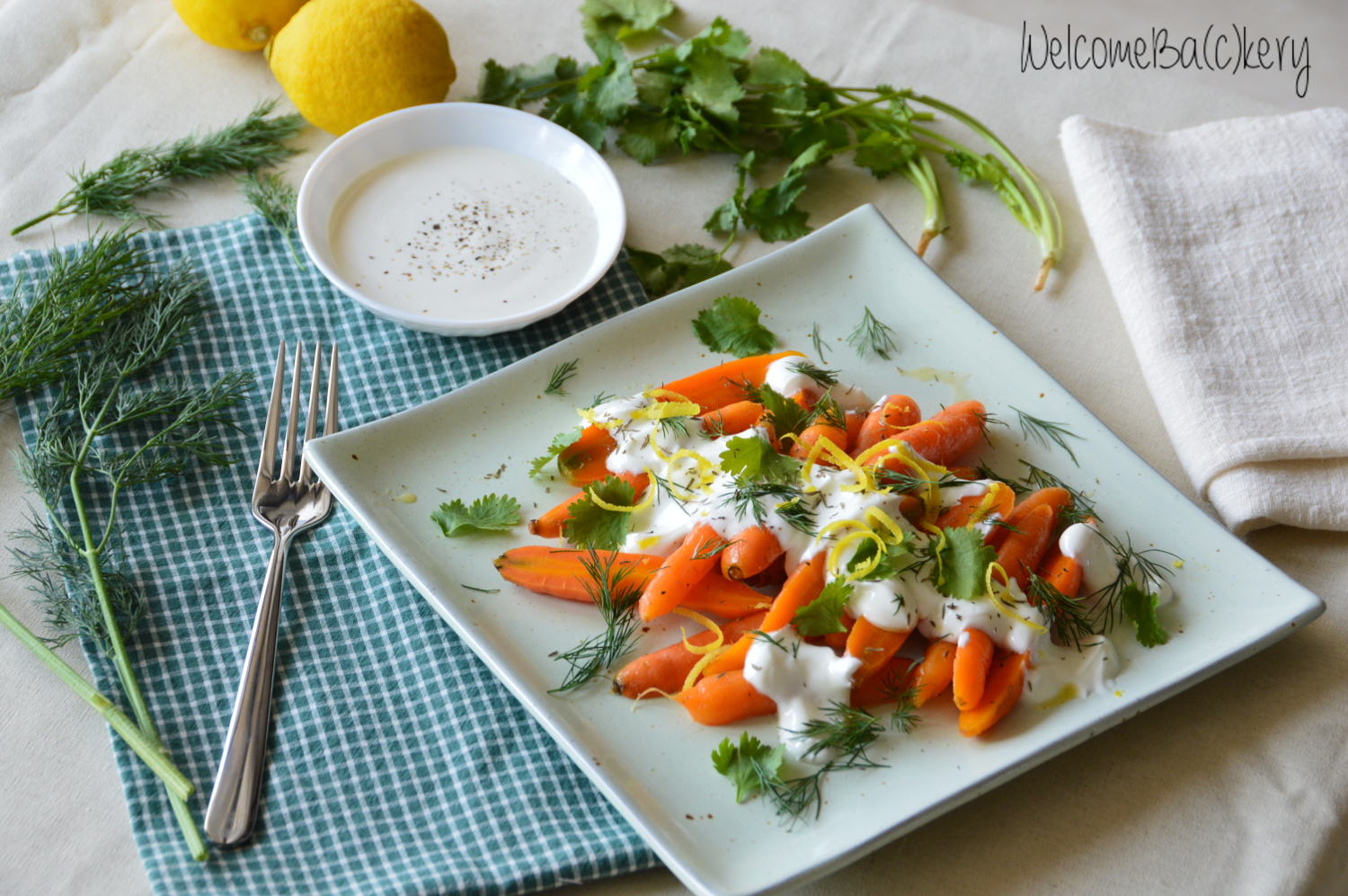 Carrots with yogurt and cinnamon
Recipe from "Simple", Y. Ottolenghi
Ingredients for about 6 serves:
1 kg baby carrots
3 tablespoons extra-virgin olive oil
1 + 1/2 tablespoons apple vinegar
a teaspoon honey
1 garlic clove, crushed
1/8 of teaspoon ground cinnamon
salt and black pepper
120 g greek yogurt
60 g  creme fraiche
5 g dill
10 g coriander
1 teaspoon dry mint
one lemon zests
Wash the carrots well and steam them for about 10-15 minutes: they must be skinnable with a fork but with a good consistency.
In a bowl mix oil, apple vinegar, honey, garlic, cinnamon, 1/2 teaspoon of salt and pepper. When the carrots are ready, combine them in the bowl and mix to dress them well.
When ready to serve, mix the yogurt, creme fraiche and a pinch of salt, add everything to the carrots together with coarsely chopped herbs and lemon zests. Stir gently and serve immediately.