The pumpkin soup. The first recipe I do every Autumn when this incredibles vegetable turns back. Because with a soup I can taste it really well, without trimmings. Because it makes me up with the idea that the summer is ended. And because it's so good!!!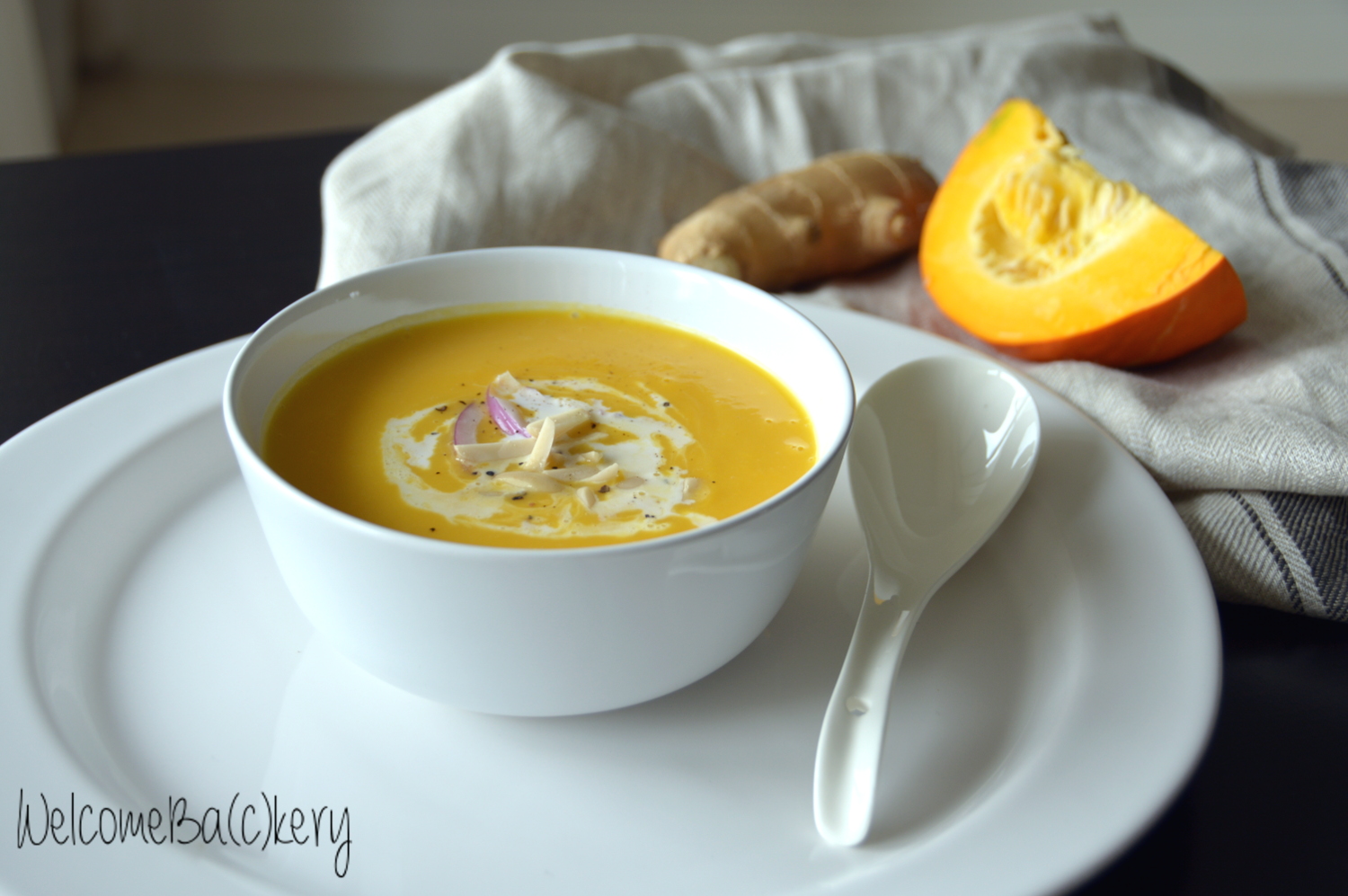 This time to the sweet and doughy pulp of the pumpkin I add the vivacity of the ginger (can you find a place where it is bad?) and the exotic creaminess of the coconut milk. Fighted until the last spoon!
Choose a compact pumpkin, sweet and not watery. About ginger and coconut milk you can play with the quantity depending on your own taste. And have a good Autumn…
Pumpkin, ginger and coconut soup

Ingredients for 2-3 serves:
700 g peeled off pumpkin
1 red onion
1 piece of ginger, to taste
150 ml coconut milk
3 tablespoons seeds oil
salt and pepper
almonds and slices of red onion to decorate
Cut the pumpkin and set apart. Peel off and slice the onion, peel off and grate the ginger. In a large pot warm up the seeds oil and add the onion and the ginger, stirring for a couple of minutes. Add now the pumpkin and cook it for about 5 minutes stirring constantly. Now pour hot water just to almost cover the pumpkin, close and cook for about 20 minutes from boil, lowering the stove when the boil is reached. Stir time to time. When the pumpkin is tender adjust in salt and turn off the stove. Add the coconut milk and blend with an hand blender, adding water or coconut milk if necessary. Divide into the bowls and decorate with sliced almonds, red onion and black pepper.
N.B: if you can let the soup rest for a few hour before serving, it'll gains in flavor.