I'm back here, finally at home in Shanghai after a new journey to discover China. A few days off and then a brief return to Italy, where as usual I will play with joints: two marriages, a move, family, friends … But now break. In my kitchen, with my favorite cup, thinking about what to knead good tonight. And above all munching on these fantastic lime cookies!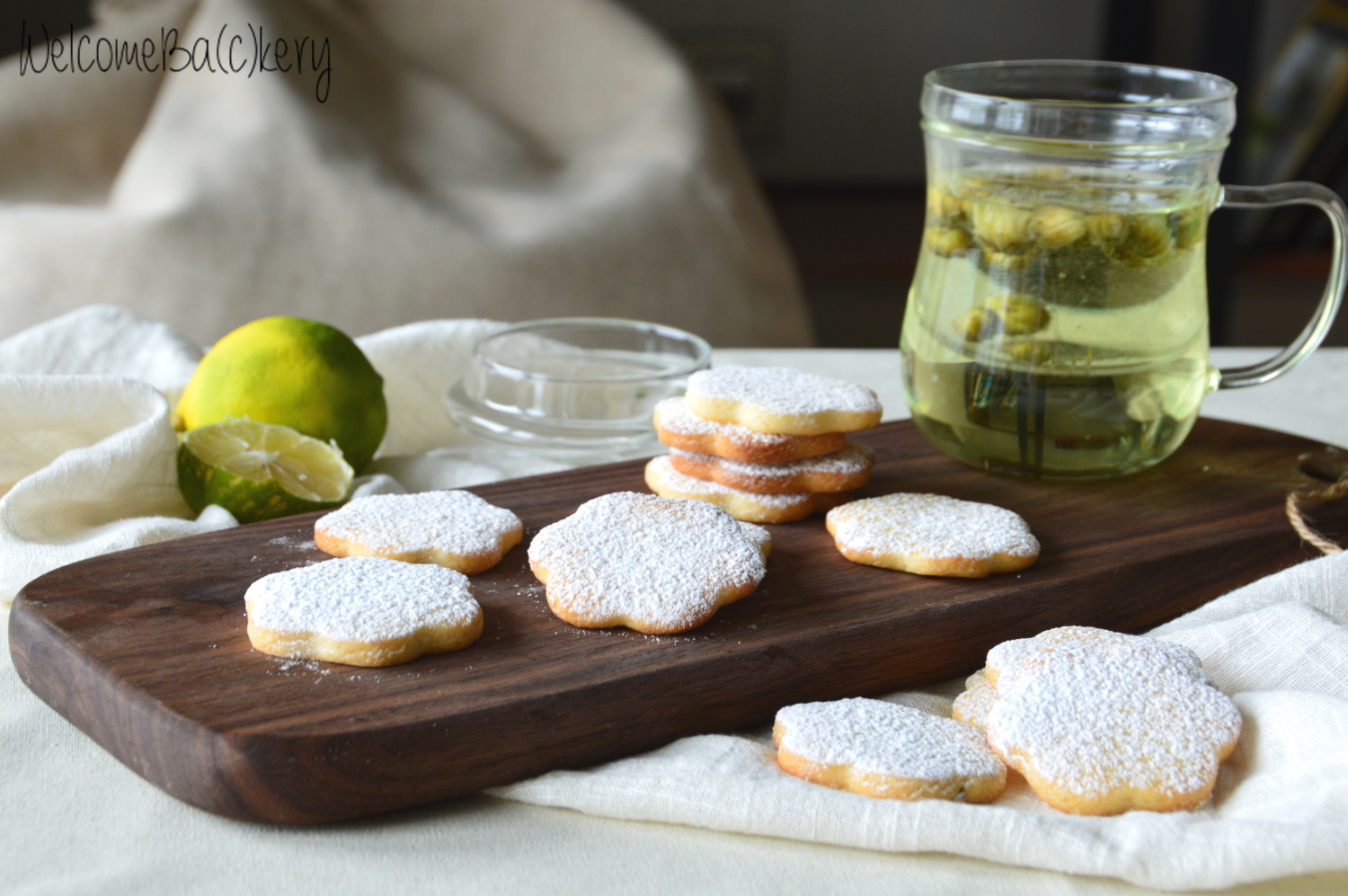 Buttery, very fragrant, still fully summer. And guarantees the Stewart!
They're always at ease: breakfast, tea time, snack, after dinner … do not hope that  one will be enough. And of course you can turn your favorite citrus to taste – lemon, orange, mandarin. Even if the lime fizz deserves the first taste. The execution is not difficult, pay attention only to the fact that the dough is always very cold, and not to overcook obviously.
And I hope to return soon with other goodies!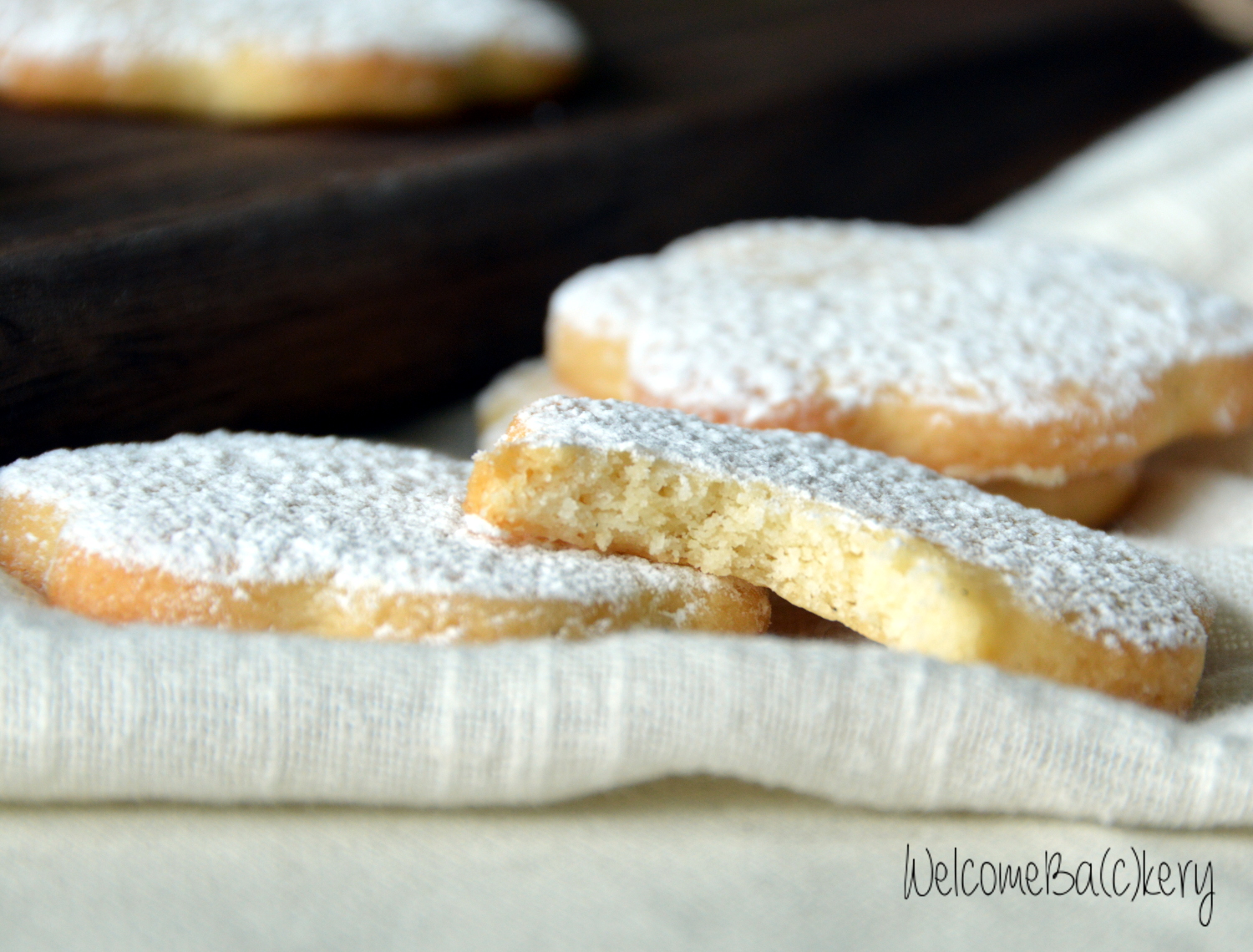 Lime cookies
Original recipe from "Cookies" by M. Stewart
Ingredients for 24 pieces:
280 g all purpose flour
200 g sugar
1/2 teaspoon baking powder
1/4 teaspoon salt
2 tablespoons finely ground lime zest
60 g lime juice, fresh
170 g butter, room temperature
powdered sugar to sprinkle
1 teaspoon vanilla extract
In a bowl sift the flour, baking powder and salt. With low-speed electric whisk, work the butter with sugar and lime zest for a couple of minutes until the mixture becomes frothy. Combine vanilla essence and lime juice. Gradually incorporate the flour too.
When the mixture is uniform and smooth, flatten it with a disc, wrap it in plastic wrap and let it rest in the fridge for at least an hour.
Take the dough again, lightly dust the work surface with flour, and roll it out with a rolling pin to a thickness of about 3mm. Cut out the biscuits of your favorite form and place them on the baking tray covered with baking paper. Re-knead the trimmings, put them to rest in the fridge and then roll out again to make other biscuits. Bake in a hot oven at 160 ° C for 12-13 minutes. Allow to cool on a wire rack and once cool, sprinkle with icing sugar and serve. Keep for three days tightly closed in a tin box.