Tasty and scented biscuits, rich in hazelnuts and whit the hint of ginger.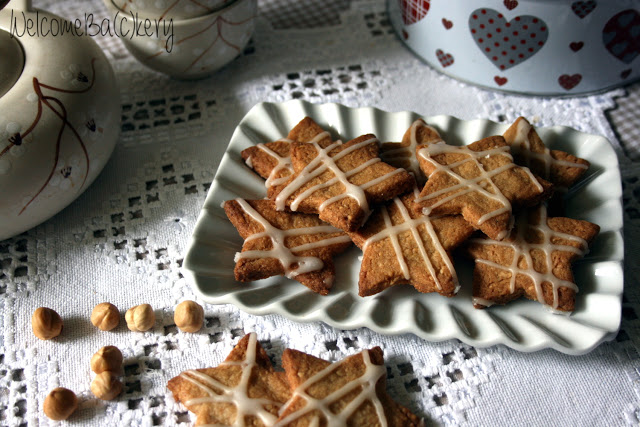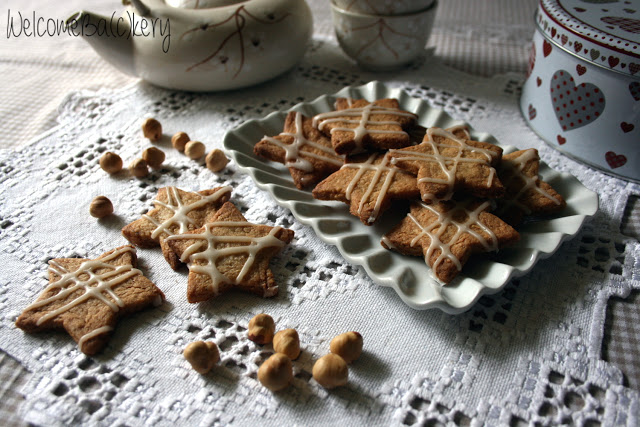 Hazelnuts and ginger biscuits
Ingredients:
100 g flour
20 g rice flour
60 g hazelnuts flour
1 yolk
80 g butter, room temperature
110 g sugar cane
1 teaspoon ground ginger
powdered sugar
Mix in a bowl the flour, the rice flour, the hazelnut flour, the ginger and a pinch of salt. Set apart.
In another bowl beat the butter with the sugar until creamy and soft, then add the yolk.
Add now the flours' mix and knead gently, just until the dough is uniform.
Wrap it into plastic wrap and set in the fridge for 1 hour.
Now roll the dough out with a rolling pin and cut the biscuits. Place them on a baking tray lined with parchment and bake at 180°C for about 8-10 minutes.
Let cool down on a wire rack. If you like it decorate your biscuit with a glaze prepared with powdered sugar and a little of water.