I don't prepare often leavened, I have to be in the right mood.
Cookies and cakes come out of my hands much more easily.
But every now and then I feel like kneading, I want to feel my fingers sink into a soft and fragrant dough scented of flour and yeast.
And the last time I pulled out these soft loaves.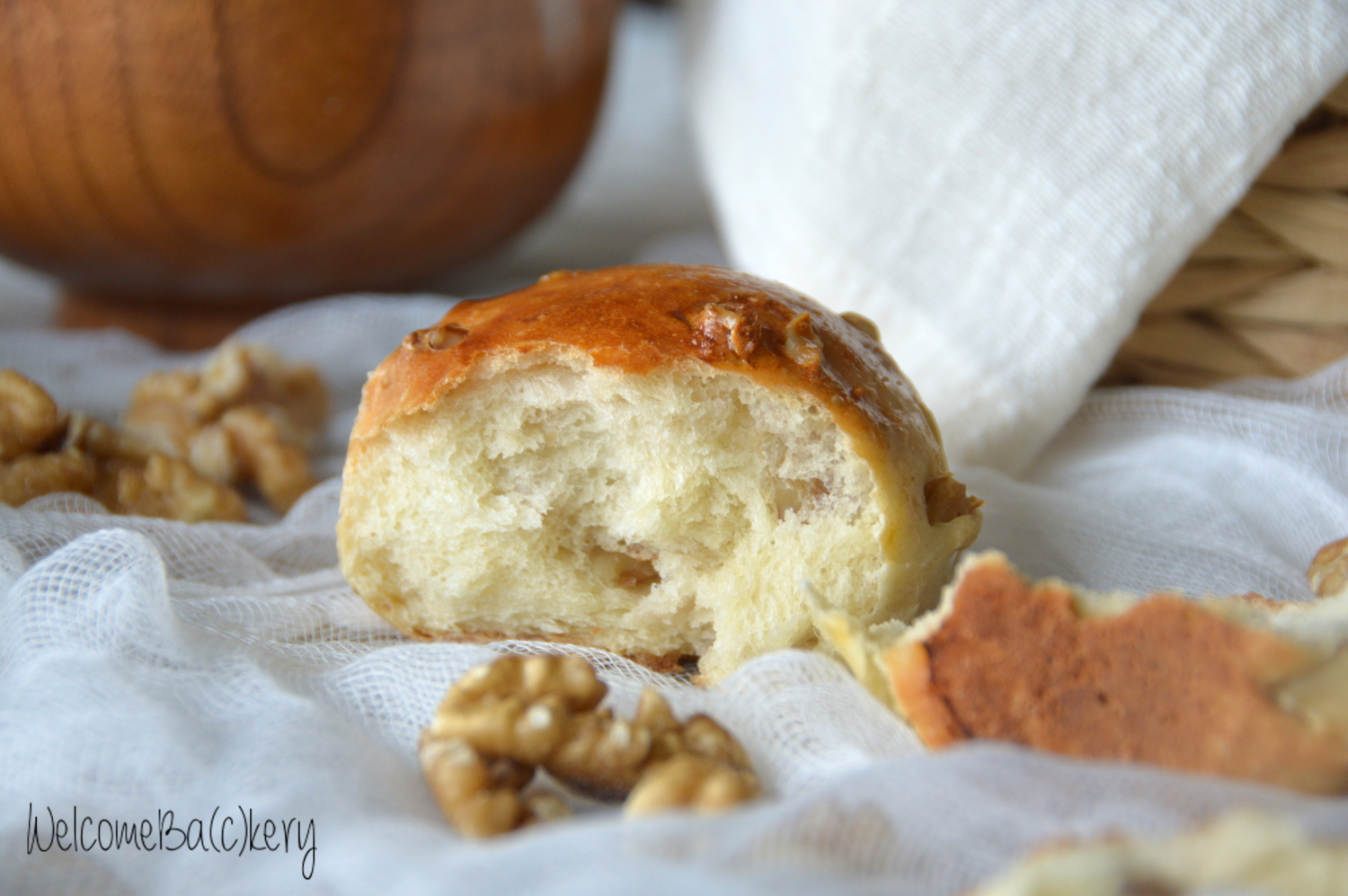 Just in time I would say, given that here in Shanghai the season of improvised barbecues and picnics at the park seems to have finally opened. And these sandwiches are perfect stuffed with cheeses, grilled vegetables or cold cuts. Or simply to enrich the bread basket.
Soft, fragrant and with some crunchy walnut here and there that goes to tickle your teeth, they are simple to prepare and even easier to make disappear. But if someone is left, you could even freeze it, and maybe heat it in the morning for breakfast, spread with jam or – even better – hazelnut cream … What do we do? Let's knead!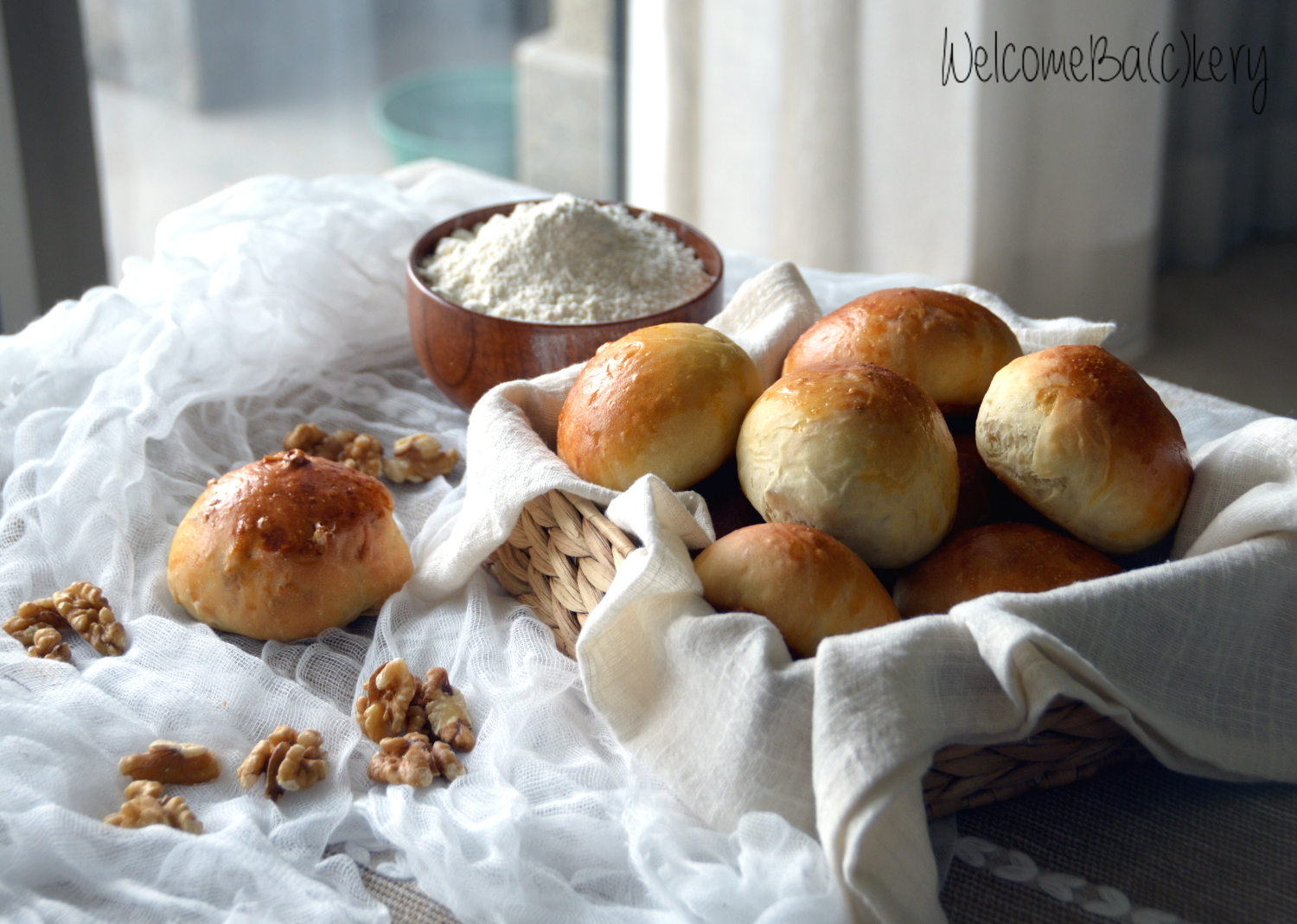 Soft little loaves, with walnuts
Ingredients for about 9 pieces:
260 g all purpose flour
3 g brewer's yeast, dry
1 tablespoon honey
2 tablespoon extra-virgin olive oil
100 ml milk
50 ml water
8 g salt
60 g walnuts
1 yolk + 1 tablespoon milk to brush
Chop the walnuts and set aside. In a bowl, sift the flour and mix it with the brewer's yeast. Make a well and add honey and oil in the center. Mix the lukewarm milk mixed with the water a little at a time, stirring wih a fork. When the mixture has taken on consistency, start kneading by hand and add the salt. Knead vigorously for at least 10 minutes, until the dough is smooth and elastic. Form a ball and put to rest in the lightly greased bowl, cover with cling film or a damp cloth and let rise in a warm and sheltered place.
When the dough has doubled in volume (the times depend on the liveliness of the yeast and the ambient temperature) take it back and gently open it on the lightly floured work surface. Distribute the walnuts, roll and knead briefly to distribute them. Now divide the dough into about 9 pieces weighing 60 g, give each one the shape of a ball and place them on the baking tray covered with baking paper. Cover with film and let rise for half an hour. Heat the oven up to 180 ° C, and beat the egg yolk together with the spoonful of milk. When the breads are ready to be baked, brush them with the yolk and cook for about 20-25 minutes or until well browned. Serve warm or at room temperature.