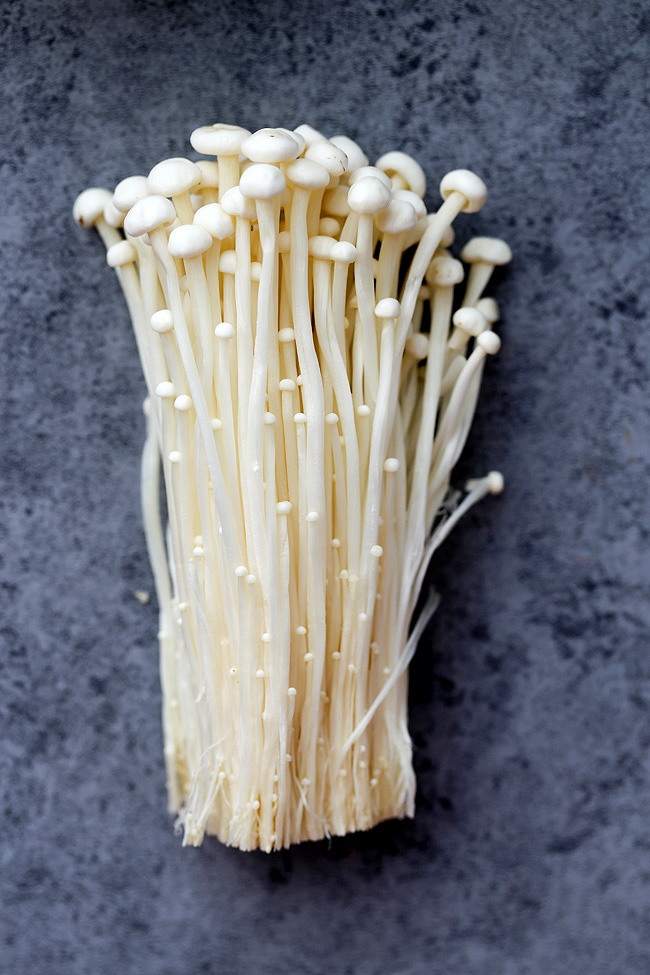 Today, for the chinese recipes section, i'll show you the enoki mushrooms. Here in Asia are widely common and I cannot not to try them with some typical recipe! That as usual is very simple but rich in taste. "Enoki" is the Japanese name, here in China they're called  金针菇, jin-zhen-gu.
Enoki mushrooms are thin, white, slightly crunchy and with a delicate taste. They are often used into soups, a few recipes use them like main ingredients, like this, were are divine indeed!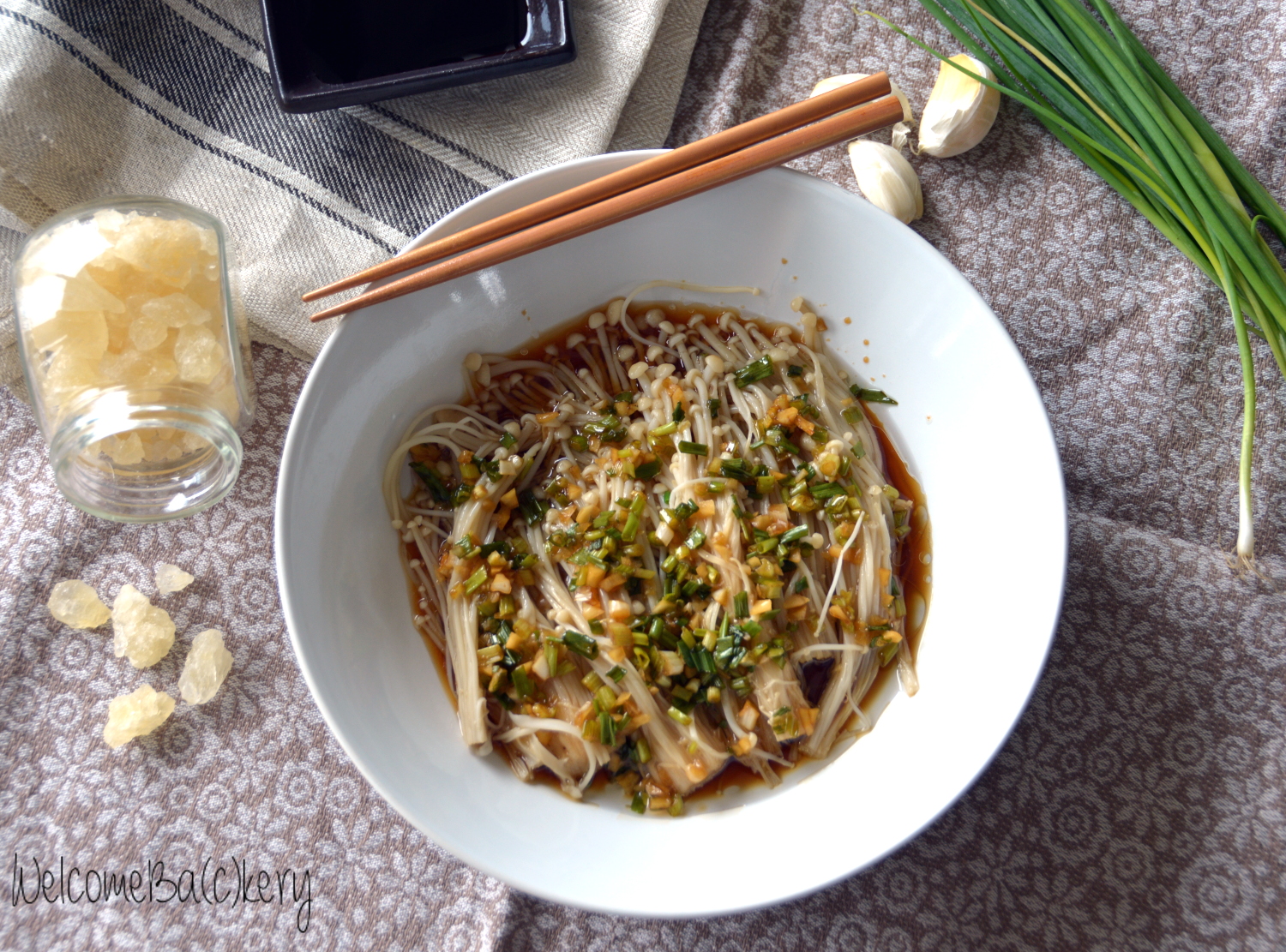 In Italy it's not easy to find them… but if you want to try the recipe you can substitute the enokis with another mushrooms with a delicate meat, we can play to do fusion cuisine! You can cut them in stripes or slices so the sauce can season well and you've got it!
It takes really a few minutes to bring it to table and I assure you that the sauce will surprise you and you'll use it also in other recipes!
Enoki mushrooms with garlic and scallion sauce
Here the original recipe
Ingredients for 2-4 serves_
400 g fresh enoki mushrooms
2 tablespoons cooking oil
2 garlic cloves, minced
3 tablespoons light soy sauce
½ teaspoon sugar
1 spring onion, finely chopped
Be gentle when handling these enoki mushrooms. Trim away about 1-inch of the root section. Use your fingers to tear the enoki mushrooms into small bite size bundles and line them up neatly. Rinse clean and drain.
Prepare a wok with boiling water, and blanch the enoki mushrooms in two batches, cooking each batch for about 1 minute. Drain off the water and transfer the mushrooms to your serving plate.
In a small saucepan, heat the oil over medium heat. Add the garlic, and cook for about 10 seconds (no need to brown the garlic). Now add the light soy sauce, sugar, and scallions. Bring the sauce to a boil, and turn off the heat. Don't overcook the garlic and scallions. Slowly pour the sauce over the enoki mushrooms, and serve.