In Italy I didn't often prepare pasta, when I can choose I prefer to eat something else. I won't tell you then here in Shanghai! Apart from the shanghainese noodles that I adore (I must do them once) I completely snub it. But in front of the asparagus I had no doubts: a platter of pasta was perfect, seasoned with a fancy asparagus pesto, dried nuts and a fresh touch of lemon … That if spring is now turning greenery lanes and parks outside, refining gray of the city, it is natural to look for more sparkling flavors also in the kitchen.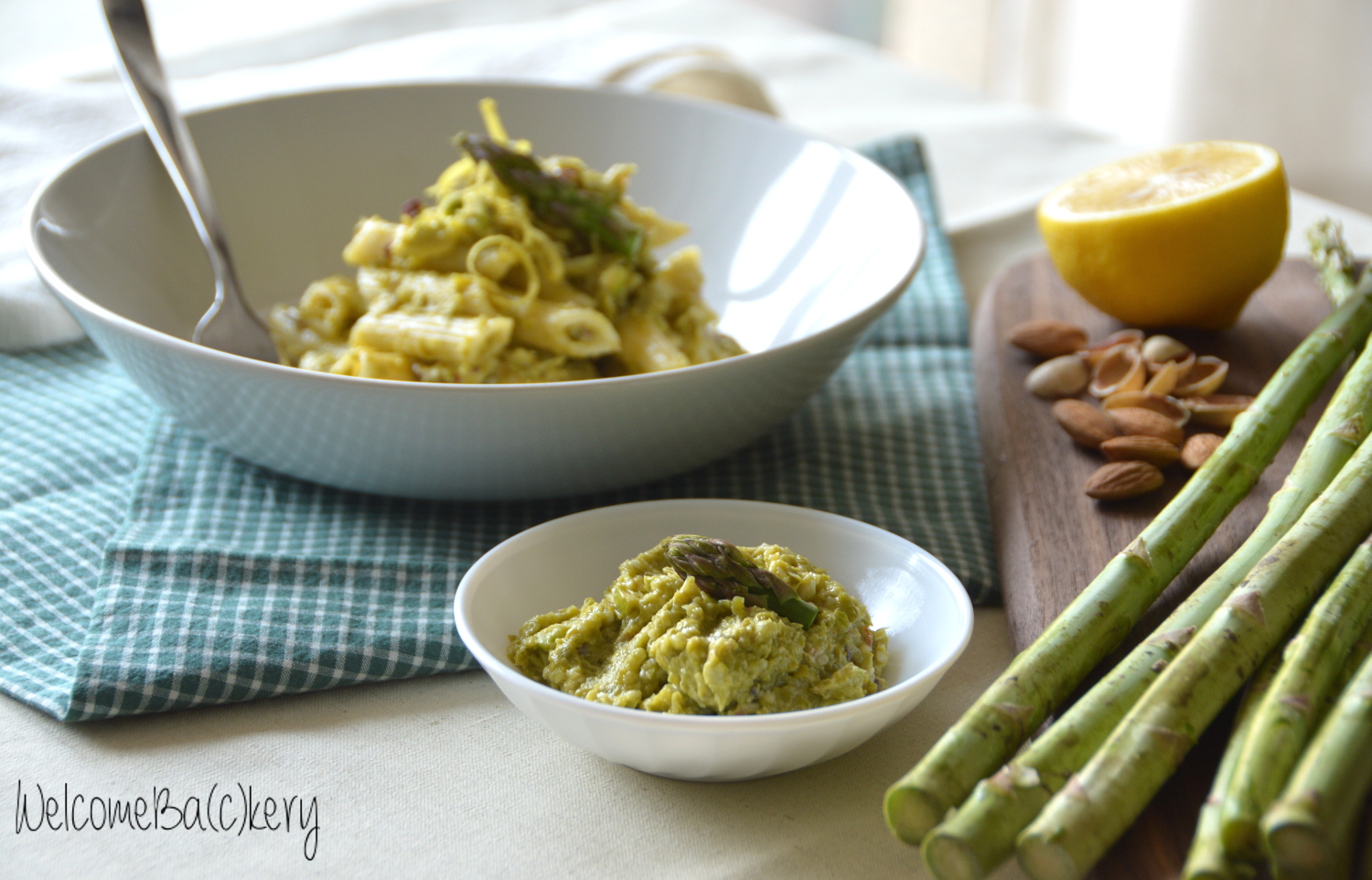 The execution is of a disarming ease, and yet very fast. But so good that I had to hide the pesto while I was cooking pasta, otherwise it would have ended up all spreaded on the bread. Which in fact is another decidedly greedy way to savor the left over.
I used both pistachios and almonds, but you can decide to put only one or the other, depending on your taste. In any case, don't omit the lemon, which always gives the extra sprint. And enjoy your meal!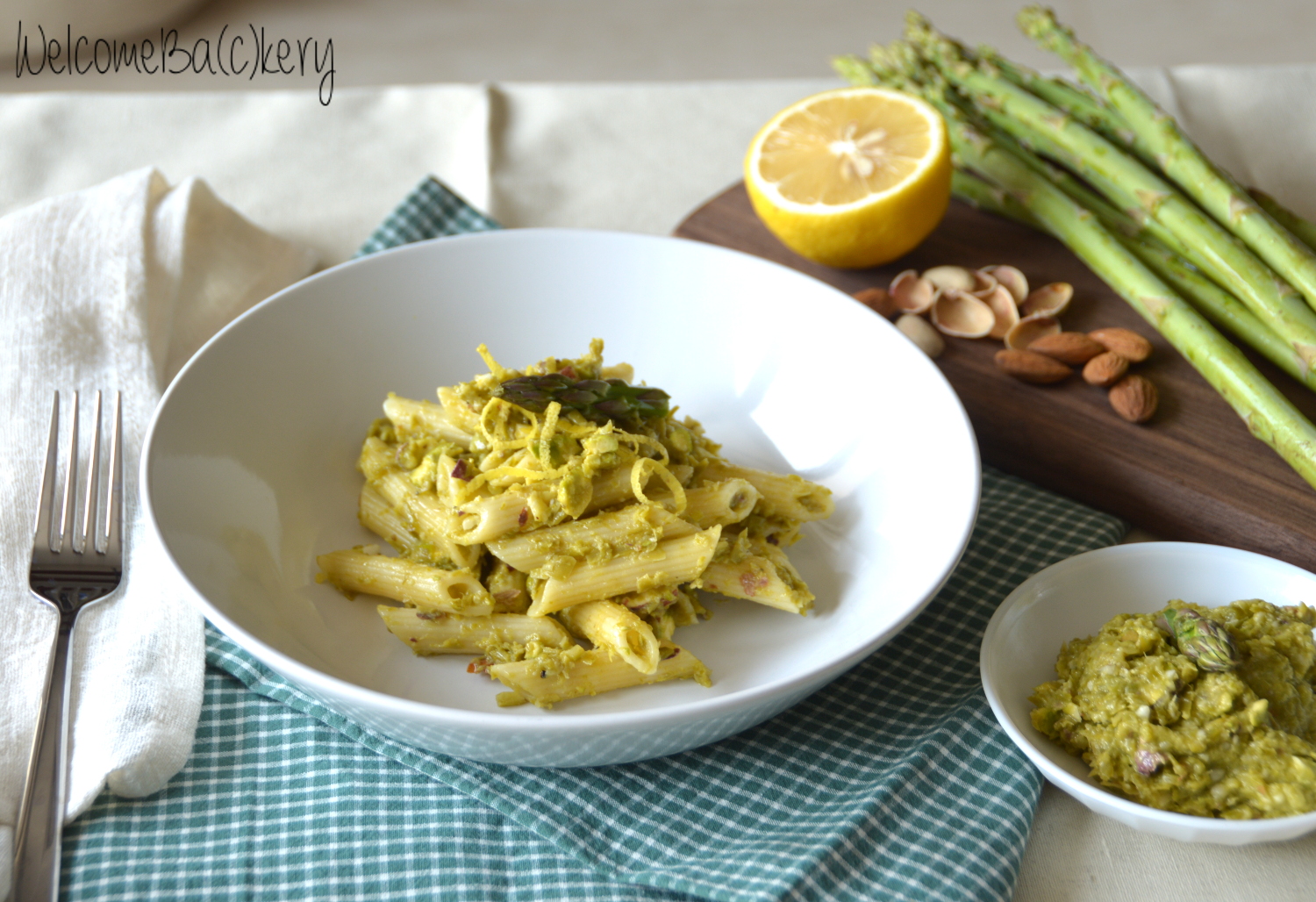 Pasta with asparagus pesto
Ingredients for 4 serves:
350 g asparagus, washed and cleaned
30 g pistachios, shelled and unsalted
30 g almonds, shelled
1 lemon zest
2 tablespoons lemon juice
60 g  grated Parmigiano
about 50 ml extra virgin olive oil
salt and pepper
350 g pasta
Cut the asparagus into small pieces and steam them a few minutes, until they are tender. Allow to cool. Transfer the asparagus to the blender and add the pistachios, almonds, lemon zest and its juice, cheese, salt and pepper to taste. Begin to blend and add the oil gradually, until you get almost a cream, without making it smooth and homogeneous.
Bring plenty of water to a boil, add salt and cook the pasta for the time indicated on the package. Drain and set aside a few tablespoons of the cooking water. Season the pasta with the asparagus pesto and, if necessary, add the water held aside to increase the creaminess. Serve immediately.